Under The Fig Trees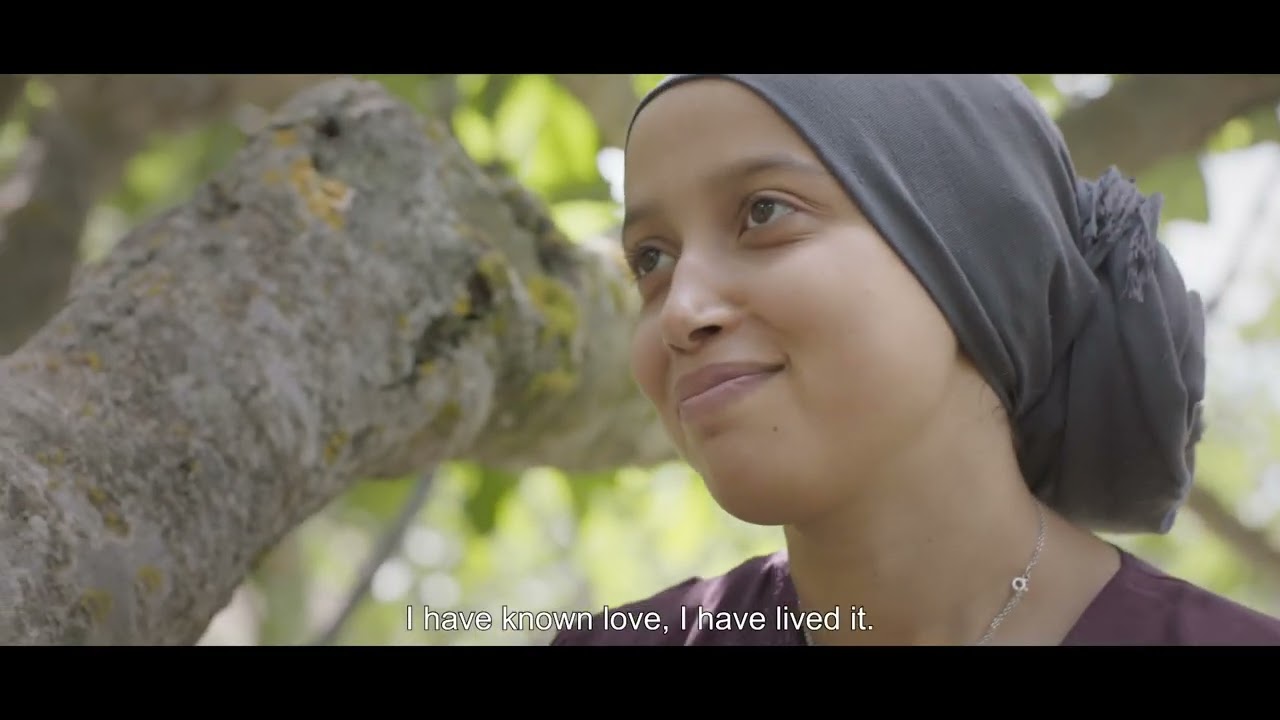 ---
To submit an order, request a preview screener, or ask a question contact Erin Farrell
Tunisia's official submission to the 2023 Academy Awards.

One hot, summer day in a fig orchard in northwest Tunisia, a crew of workers arrive at dawn to begin work on the seasonal harvest. Though the group is made up of both men and women of all ages, the young women of the group stick by one another as they work under the foreman's watchful gaze. Stealing away for precious moments of fun and gossip amongst each other, the girls also flirt with their male counterparts, exploring the budding feelings of desire when not busy with picking figs. Meanwhile, the older women tasked with the careful job of packaging the tender fruit, watch and reminisce together about their own past lives and loves. A casual meeting ground where men and women from different generations can interact with less formality than they would in town, the orchard also represents a relic of rural ways of life stuck in the past. The young women are reminded that the small taste of freedom and fun their work provides them with comes with its own limitations.  

Set over the course of a single day, Erige Sehiri's debut narrative film is a tender portrait of discovery and connection in a rural society where class, gender and circumstance often don't allow for such personal freedoms. Under the Fig Trees, with a cast made up of an intergenerational ensemble of non-professional actors, reveals that sisterhood in itself can be an act of resistance against a patriarchal environment.
Cast
Fide Fdhili

Feten Fdhili

Ameni Fdhili

Samar Sifi

Leila Ouhebi

Hneya Ben Elhedi Sbahi

Gaith Mendassi
"Sehiri's film is an elegant, understated tapestry of complex interactions...a pleasurable and immersive experience."

"Set over the course of one day, Erige Sehiri's narrative feature debut Under the Fig Trees is a thoughtful ensemble film about the group of workers in a Tunisian fig orchard."

"Sehiri is an intelligent observer of life."

"[An] engaging depiction of summer flirtations and gentle exploration of sisterhood against a patriarchal backdrop. "

"[L]ove comes up again and again in Erige Sehiri's enchanting debut, a romantic roundelay on par with "A Midsummer Night's Dream"...."

"A minimalism to it all, a simplicity that speaks not of a lack of sophistication but of a commitment to form, to feel. The stories that bloom here are rooted in the real, jacketed in the bruised flesh of familiar harms."

"A gently appealing choral work from Tunisia with a strong understanding of rhythm and balance that marks a strong first feature for documentary-trained Erige Sehiri."
Awards & Recognition
Nominated
New Directors Competition
Chicago Int'l. Film Festival
Nominated
CineVision Award
Munich Film Festival
Nominated
Golden Puffin New Visions
Reykjavik Int'l. Film Festival
Official Selection
Directors' Fortnight
Cannes Film Festival
Official Selection
Toronto Int'l. Film Festival
Official Selection
Karlovy Vary Film Festival
Official Selection
BFI London Film Festival