A White, White Day
Directed by
Hlynur Palmason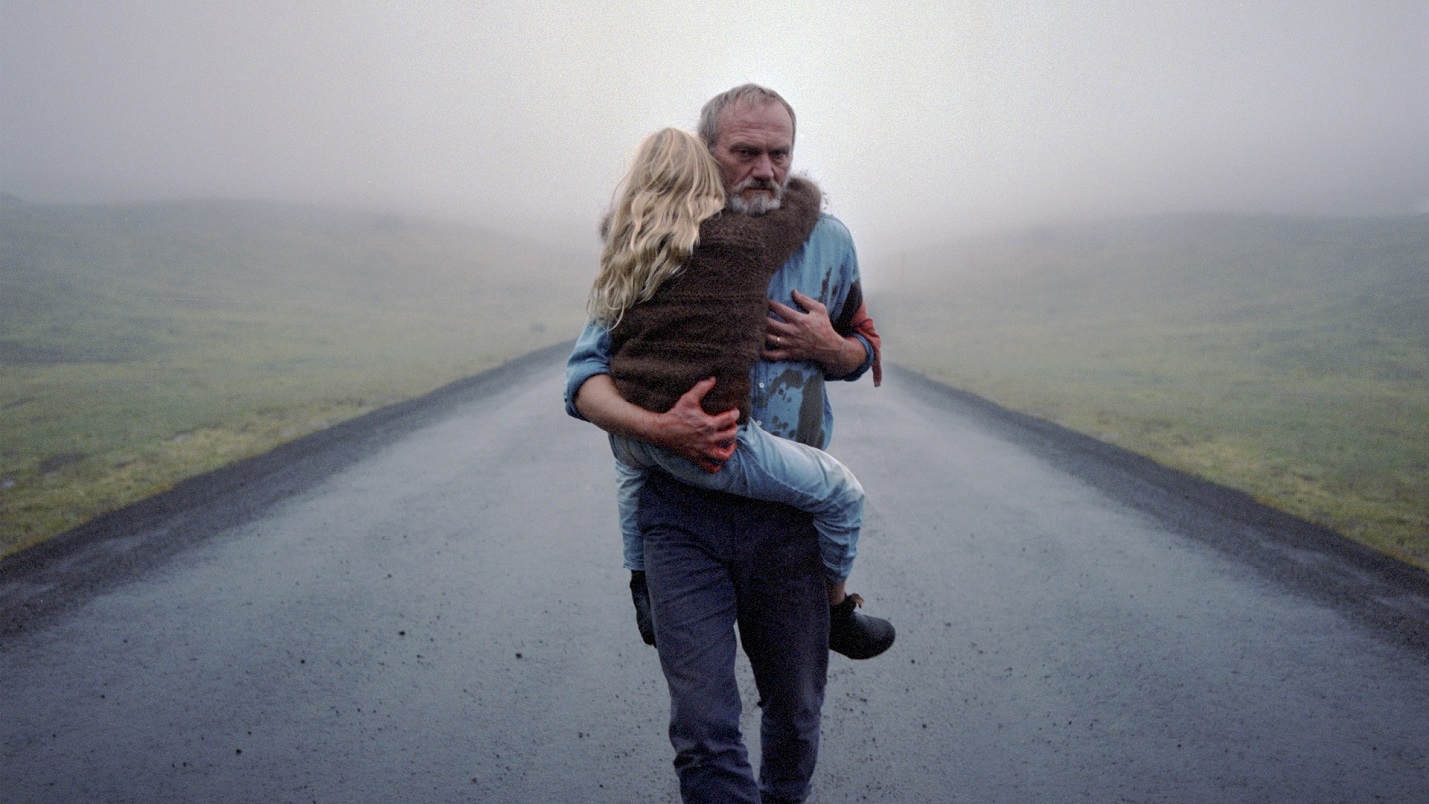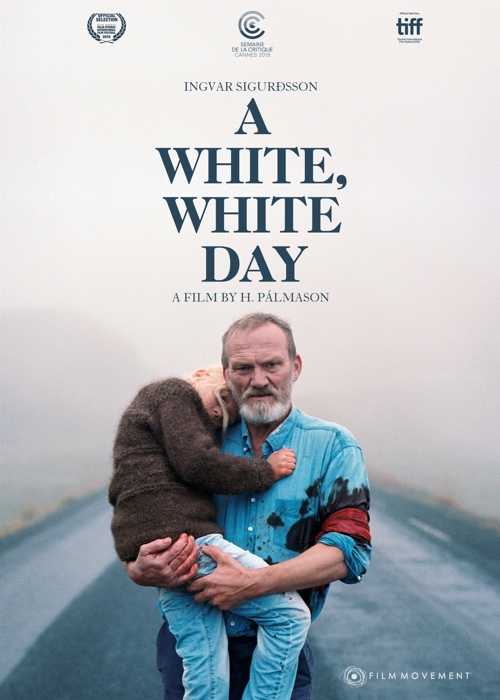 Watch Online
$3.99 3-Day Rental
Watch Now with Streaming Subscription
Start your 14-day FREE TRIAL
In a remote Icelandic town, an off-duty police chief (a chilling Ingvar Sigurdsson, who received Cannes' Critics' Week award for Best Actor for his performance) begins to suspect a local man of having had an affair with his late wife, who died in a tragic accident two years earlier. Gradually his obsession for finding out the truth takes over his life and inevitably begins to endanger himself and his loved ones. Combining classic thriller tropes with a distinctly Nordic arthouse sensibility, the second feature from Hlynur Palmason "engages in storytelling that's both powerful and fresh throughout, marking him as a talent to watch" (The Hollywood Reporter).
Cast
Ingvar Sigurdsson

Ída Mekkín Hlynsdóttir

Hilmir Snær Guðnason

Sara Dögg Ásgeirsdóttir

Elma Stefania Agustsdottir
DVD Features
Short film "Seven Boats" by Hlynur Palmason
Discs: 1
"CRITIC'S PICK. The Icelandic director Hlynur Palmason, in his second feature-length film, shows an acute sensitivity to the potential relations between environment and cinematic pace. He exercises that quality in ingenious and galvanic ways in "A White, White Day," an eerily gripping study of grief — and impotence in its face — with the trappings of a revenge thriller. Critic's Pick!"

"Far from callous and cold, despite the temperatures suggested by that omnipresent fog, thick-maned Icelandic horses, and all the heavy sweaters, the film is warm when it counts. This is a compassionate drama about grief and the sideways behaviour that will out if you keep stifling the main thing..."

"As darkly comic as it is foreboding–and boasting an outrageously rich and nuanced central performance from the great Icelandic actor Ingvar Sigurdsson, who plays the larger than life Ingimunder, a man more than capable of living up to the scale of his own name–A White, White Day takes the tropes of a psychological thriller but presents them with a virtuosic and austere visual flare. The film's second shot alone–after that doomed misty drive–is a marvel, a time-lapse image of an isolated farmhouse as it weathers the changing of the seasons. "

"The imposing, powerfully built Sigurdsson commandingly holds center screen throughout. Palmason engages in storytelling that's both powerful and freshly thoughtout, marking him as a talent to watch."

"[A] tale of spellbinding and perturbing beauty. "

"A White, White Day is at its best when it delves fearlessly into the cold heart of lonely masculinity."

"A White, White Day, Hlynur Palmason's bold follow-up to his striking debut Winter Brothers, demonstrates a keen awareness of genre film tropes, taking an ordinary tale of vengeance and choking any sense of pulp or melodrama out of its veins, leaving only the psychological journey of one man trying to make sense of a world that offers no answers."

"It is rare that something so honest, devoid of unnecessary hyperbole, overworked drama and quick plot progression graces the silver screen. The convincing performances, breathtaking scenery captured in an understated eeriness by cinematographer Maria von Hausswolff, and the sheer humanness of A White, White Day told through Palmason's eyes transport you to an isolated little Icelandic town where perhaps, just perhaps, the veil opens in the fog."

"A taciturn former policeman in a small Icelandic enclave grows more complex before our eyes in the visually arresting and emotionally rewarding A White, White Day. A flesh and blood catalogue of ways to be masculine, from tender with his granddaughter to robustly no-nonsense with a weapon, Ingimundur is a fascinating character, splendidly portrayed."

"Ingvar Eggert Sigurðsson gives a studied portrayal of ex-cop Ingimundur, whose wife is cruelly taken from him, and begins to see pieces of a crime formulating as he suspects a local of having had an affair with her. It's a raw, powerful performance that holds the film together, exploring the bruised masculinity of a man who has seen broken families but doesn't know how to act when his own life no longer fits into a conventional order. [A] tense and rewarding exploration of grief which proves Palmason to be an expert storyteller. "

"For a movie that is able to be simple and mysterious at the same time, A White, White Day is a good character study of a man with a cold soul longing for answers."

"I'm convinced that A White, White Day is the work of one of the most important voices of this emerging generation."

"The Oscars should have made room for the intense and elemental A White, White Day."

"An offbeat, artful exploration of Icelandic angst ... it's gorgeously shot, and the actors bring a bracing complexity to their roles."

"Hlynur Palmason of the award-winning "Winter Brothers" (2017) continues to examine the psychology of families and has another winner with this offbeat, emotionally and visually gripping entry. "A White, White Day" is a mad ride into our inner Icelandic wilderness."

"Palmason's A WHITE WHITE DAY ... is brilliant storytelling of the highest order."

"It is a brutally brilliant slow burn which soon becomes a magnificent raging fire illuminating the deepest recesses of one man's struggles with loss."

""A White, White Day" builds tension through character, culminating in scenes that feel as unpredictable as that opening drive."

"A White, White Day is a masterful examination of how a person can slowly unravel, how the pressures of daily life, extraordinary events, grief, and pain can multiply and result in astonishing and terrible acts, even in the face of those we love. A slow-burn thriller that will leave you shocked and surprised as it creeps under your skin."

"Sigurdsson himself makes for a riveting physical presence — part grieving, unhinged widow, part unmovable mountain — but the world he inhabits feels unearthly, raw, strange and freshly ripped out of a dark place of pain and jealousy."

"Fantastic film. Director Hlyner Palmason and DP Maria von Hausswolff are bright, shining stars in contemporary world cinema. Check it out."

"...a gripping, ruminative drama of grief and revenge."

"Bracing and assured...."

"While there are sometruly shocking scenes in the film, there is also a subliminal tension running through it from start to finish that binds itself to your psyche like a time bomb waiting to explode"

"...one of the most gorgeous movies of the year. "

"Palmason directs noted actor Ingvar Sigurdsson in one what may be the most ferocious performance of his career as a man chasing ghosts upon realizing a heretofore ignorance about his life and relationships"

"A White, White Day delivers dark insights into the nature of grief free of sentimentality and sugar."

"Gorgeously shot and profound, it's a hauntingly unique experience...."

"Riveting and quietly funny from scene to scene. It has this quiet sense of control.... It's such a talent behind the lens that you become drawn into this film."

"...a knockout of precise tension...."

"The film is masterful in its depiction of human behavior. "

"Anchored by Sigurdsson's striking performance, A White, White Day explores the aftermath of a life and a marriage with an intensely introspective eye."
Awards & Recognition
Winner
Louis Roederer Foundation Rising Star Award
Cannes Film Festival
Winner
Best Film
Torino Film Festival
Winner
Best Narrative Feature
Hamptons Film Festival
Winner
Best Actor
Transilvania Int'l. Film Festival
Winner
NDR Film Prize
Nordic Film Days
Nominated
Critics' Week Grand Prize
Cannes Film Festival
Nominated
Best Film
Transilvania Int'l. Film Festival
Nominated
European Film Awards
Official Selection
Toronto Int'l. Film Festival
Official Selection
BFI London Film Festival
Official Selection
Karlovy Vary Int'l. Film Festival
Official Selection
New Horizons Int'l. Film Festival
Official Selection
La Rochelle Int'l. Film Festival
You May Also Like...