The Sower
Directed by
Marine Francen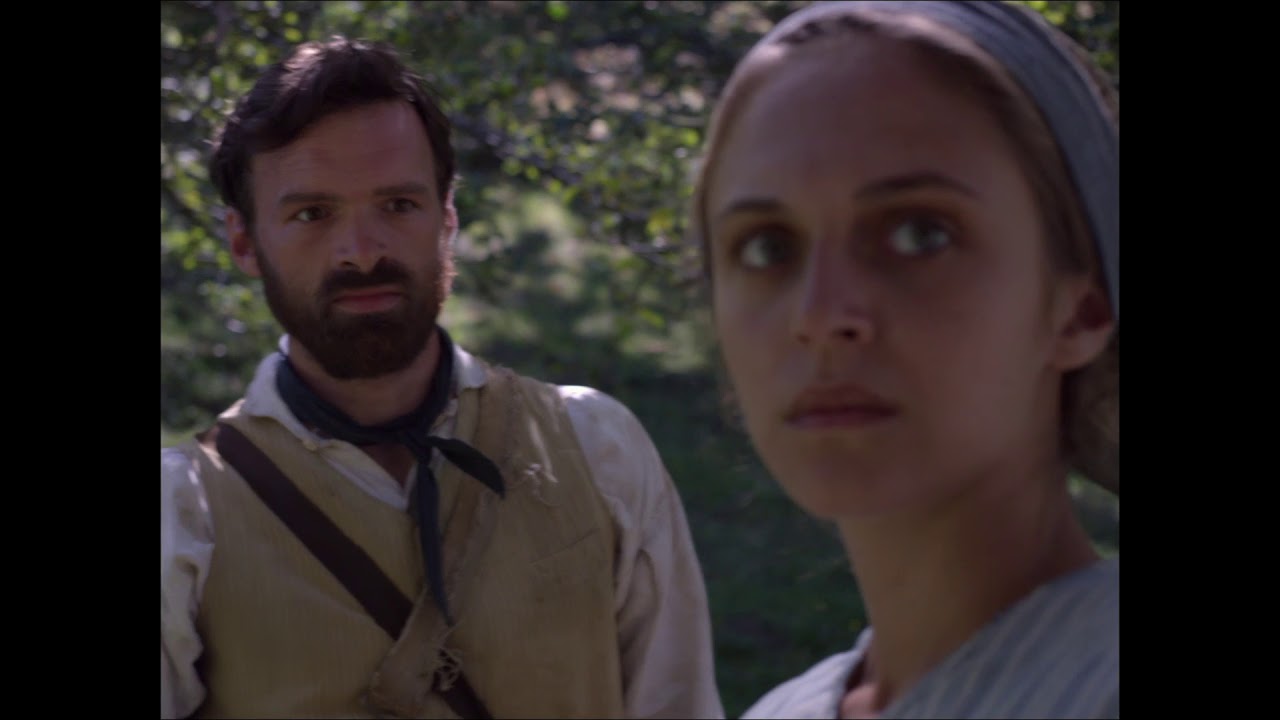 Winner of the prestigious New Director competition at the San Sebastian Film Festival, Marine Francen's debut is a sensual, visually stunning historical romance. In 1851, France's autocratic President Louis-Napoléon Bonaparte has ordered the arrest of all the men of a remote mountain farming village following a Republican uprising. The women spend years in total isolation, forced to tend the crops themselves. Some women have lost their husbands; others, like the shy but inwardly strong Violette, suddenly have no chance of experiencing physical love or motherhood. The women take an oath: if a man comes, they will share him as a lover. When a mysterious and handsome stranger arrives, he ignites passions and jealousies that threaten to destroy the tight-knit community. In the vein of THE BEGUILED and THE GUARDIANS, Marine Francen strikingly beautiful first feature is a part of a new wave of female-focused historical drama.

"A powerful film that explores emotional anguish under impossible circumstances, this is highly recommended." - Video Librarian
Cast
Pauline Burlet

Geraldine Pailhas

Alban Lenoir

Iliana Zabeth

Francoise Lebrun
DVD Features
Short film Les Voisins by Marine Francen
Discs: 1
"Gorgeously shot with images resembling a lyrical painting, filled with impressive, powerful performances, director Francen fearlessly conducts the material, blending unconventional elements to the sensibility of the plot. Originally focused on the women's fragility and sense of loss, Francen subtly seduces the audience with a sumptuously erotic aesthetic, composing extremely hot scenes without undressing the performers. Winner of the New Directors Award at San Sebastián International Film Festival, it's a daring and enthralled romantic tale about amended hearts."

"The Beguiled meets Black Narcissus in debutante writer-director Marine Francen's The Sower, a finely etched miniature of quietly cumulative emotional impact."

"[A] seductive first feature.... Ravishingly shot... with quietly authoritative performances by an almost exclusively female cast...."

"The pretty pastoral surface of Marine Francen's ... auspicious debut feature belies the dark, complex sexual politics beneath."

"Seduced by its sumptuous, sun-drenched beauty, the end result is an artful film that — like its intoxicating altitude — is sure to attract."

"A luscious celebration of 19th century bucolic fertility...."

"[A] quietly powerful work that eschews melodrama for something smarter and more effective and is brought beautifully to life by Francen's strong direction and the performances by Burlet and Lenoir."

"[T]he film is so beautifully lit, shot, and edited, many viewers could be satisfied to merely observe the day-to-day life of women, unencumbered by men or modern technology."
Awards & Recognition
Winner
New Director Competition
San Sebastian Film Festival
Official Selection
Leeds Film Festival
Official Selection
Athens Int'l. Film Festival
Official Selection
San Francisco Int'l. Film Festival
Official Selection
Rendezvous with French Cinema, New York
Winner
Youth Jury Award
St. Jean-de-Luz Int'l. Film Festival
You May Also Like...