César et Rosalie
Directed by
Claude Sautet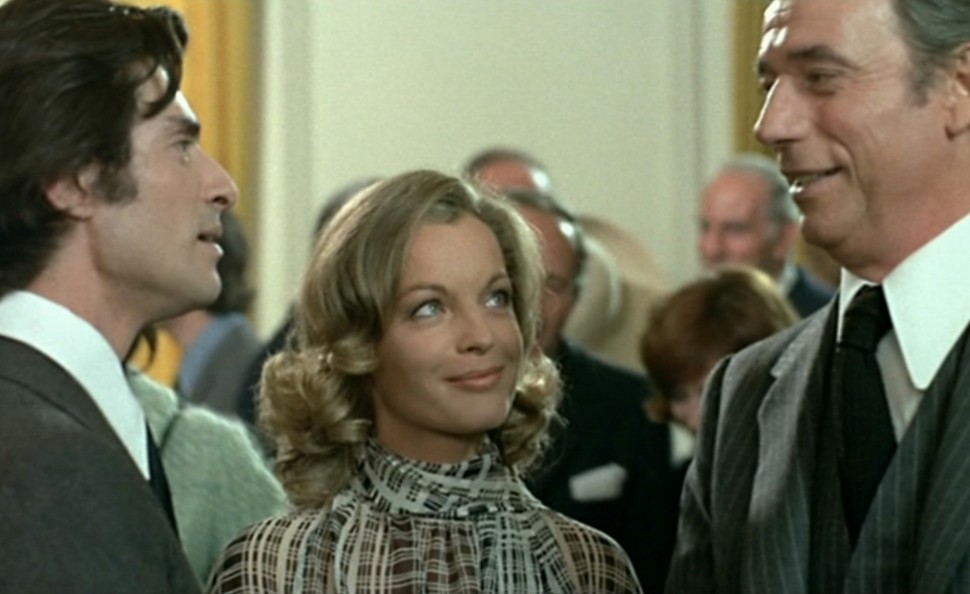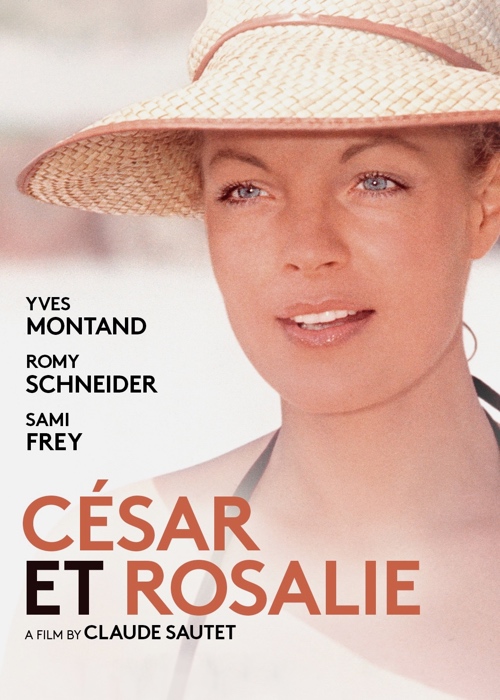 Educational streaming also available via:
---
To submit an order, request a preview screener, or ask a question contact Erin Farrell
Sometimes two and two make three. Rosalie and David... Rosalie and César... César and David…. After her marriage ends in divorce, the beautiful Rosalie (Romy Schneider) begins dating César (Yves Montand), a wealthy playboy and businessman. But when her old flame, David (Sami Frey), unexpectedly re-enters her life, the two men simultaneously vie for her affections.

One of Claude Sautet's most celebrated films, CÉSAR ET ROSALIE reunited the director with his on-screen muse Romy Schneider, who according to Roger Ebert's Chicago Sun-Times review could "make a half-shy smile into the suggestion of unimaginable carnal possibilities."

Cast
Yves Montand

Romy Schneider

Sami Frey

Bernard Le Coq

Eva Maria Meineke

Isabelle Huppert

Gisela Hahn
"... it presents not one but two unusually good performances: by Montand, as a scrap-metal dealer with international connections, and by Romy Schneider as the woman who loves him sometimes and lives with him sometimes, not always at the same sometimes. [W]e've had a good time and enjoyed... the way Romy Schneider can make a half-shy smile into the suggestion of unimaginable carnal possibilities."

"Featuring another expressive, vibrant score from Philippe Sarde, opening the film with a beat promising the tone of a thriller, as well as Jean Boffety's (The Things of Life; Je t'aime je t'aime) articulate framing (featuring plenty of handsome close-ups, particularly of Schneider in her custom made Yves Saint Laurent wardrobe), Cesar and Rosalie stays adamantly, wonderfully true to its complexities."

"Sautet's film offers an interesting snapshot of shifting sands in the Seventies sexual revolution."

"Romy Schneider... has never been more calmly beautiful."

"Sautet and his frequent writing partner, Jean-Loup Dabadie, were masters of the intricately triangulated menage-a-trois, as in the delightful "Cesar and Rosalie" (1972), where bohemian cartoonist Sami Frey and wealthy businessman Yves Montand become unlikely BFFs while competing for the see-sawing affections of their mutual mistress (Schneider)."

"Sautet's films are a careful study of human subjectivity and reflect our struggle to find meaning and love in our often complex, difficult and fragmented relationships through life."

"A fluky, wry ode on the imperfect, haphazard nature of romantic love."
Awards & Recognition
Winner
Best Foreign Actor
David di Donatello Awards
You May Also Like...