Theeb
Directed by
Naji Abu Nowar
Nominated for the 2016 Academy Award for Best Foreign Language Film. In 1916, while war rages in the Ottoman Empire, Hussein raises his younger brother Theeb ("Wolf") in a traditional Bedouin community that is isolated by the vast, unforgiving desert. The brothers' quiet existence is suddenly interrupted when a British Army officer and his guide ask Hussein to escort them to a water well located along the old pilgrimage route to Mecca. So as not to dishonor his recently deceased father, Hussein agrees to lead them on the long and treacherous journey. The young, mischievous Theeb secretly chases after his brother, but the group soon find themselves trapped amidst threatening terrain riddled with Ottoman mercenaries, Arab revolutionaries, and outcast Bedouin raiders. Naji Abu Nowar's powerful and assured directorial debut, set in the land of Lawrence of Arabia, is a wondrous "Bedouin Western" about a boy who, in order to survive, must become a man and live up to the name his father gave him.
In Theater Playdates
Sort By: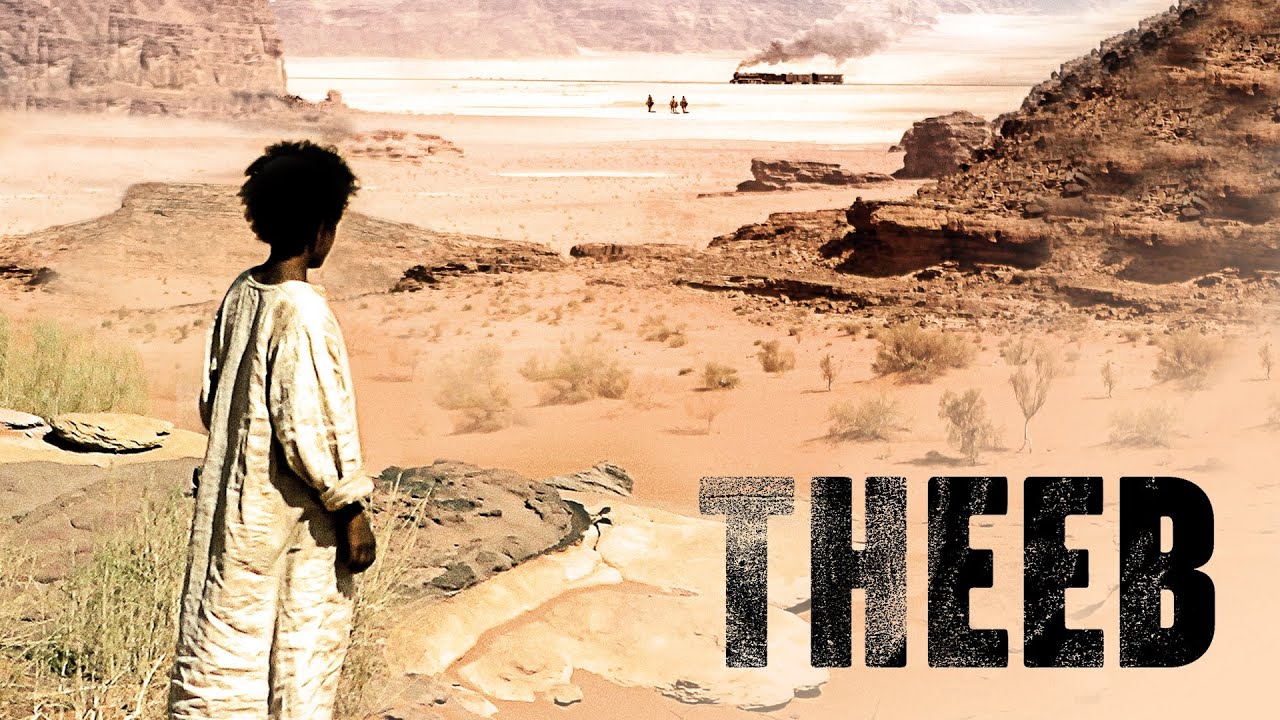 "A classic adventure film of the best kind, and one that's rarely seen these days!"

"THEEB is a jewel! Hail to the power of cinema."

"Theeb deals with is nothing less grand than survival; survival on an individual level for the protagonist but also the survival of a culture and a way of life."

"CRITIC'S PICK. The wide-open spaces of Jordan, where "Theeb" was filmed, are as awe-inspiring in their breadth and aridity as the vistas in a spaghetti western. "
Official Selection
Venice Film Festival
Winner
Best Director
Venice Film Festival
Official Selection
Toronto Int'l Film Festival
Official Selection
London Film Festival
Official Selection
Abu Dhabi Film Festival
Official Selection
Brisbane Film Festival
Official Selection
Singapore Int'l Film Festival
Official Selection
Palm Springs Int'l Film Festival
Official Selection
Belgrade Film Festival
Official Selection
Miami Int'l Film Festival
Official Selection
New Directors/New Films
Official Selection
Jameson Dublin Int'l Film Festival
Official Selection
Hong Kong Int'l Film Festival
Official Selection
Santa Barbara Int'l Film Festival
Official Selection
Portland Int'l Film Festival
Official Selection
Victoria Film Festival
Official Selection
Boulder Int'l Film Festival
Official Selection
SXSW Film Festival
Official Selection
Cleveland Int'l Film Festival
Official Selection
Minneapolis-St. Paul Int'l Film Festival
Official Selection
Wisconsin Int'l Film Festival
Official Selection
San Francisco Int'l Film Festival
Official Selection
Seattle Int'l Film Festival
Official Selection
Berkshire Int'l Film Festival
Official Selection
Maine Int'l Film Festival
Official Selection
Vermont Int'l Film Festival
Official Selection
Hawaii Int'l Film Festival
Official Selection
Three Cities Film Festival