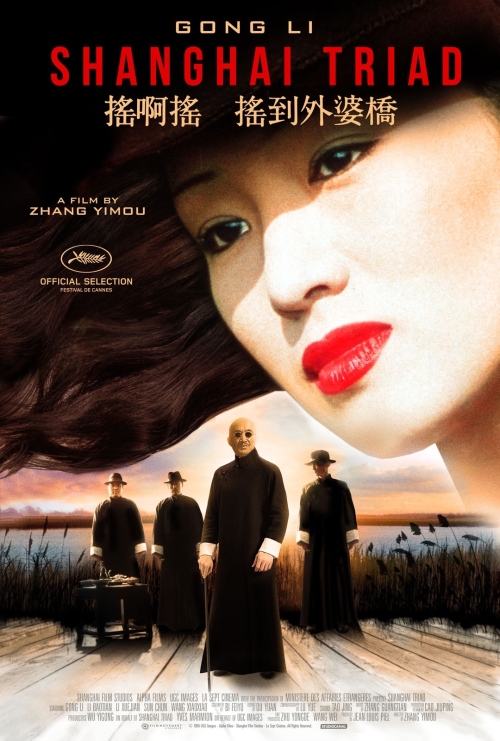 Academy Award and Golden Globe nominee, SHANGHAI TRIAD is a thrilling and sumptuously stylized potboiler about the Chinese criminal underworld of the 1930's from legendary director Zhang Yimou (Raise the Red Lantern, House of Flying Daggers). 

Hired to be a servant to pampered nightclub singer and mob moll Xiao Jinbao (Gong Li, Ju Dou, Farewell My Concubine), naive teenager Shuisheng (Wang Xiaoxiao) is thrust into the glamorous and deadly demimonde of Shanghai's crime syndicates. Over the course of seven days, Shuisheng observes mounting tensions as triad boss Tang begins to suspect traitors amongst his ranks and rivals for Xiao Jinbao's affections. Zhang's inventive take on the gangster film is "assured and attention-grabbing" (Variety) and Gong's central performance, "a portrait of a capricious and indulgent woman who gains depth as we watch her -- is one of her finest" (Chicago Tribune).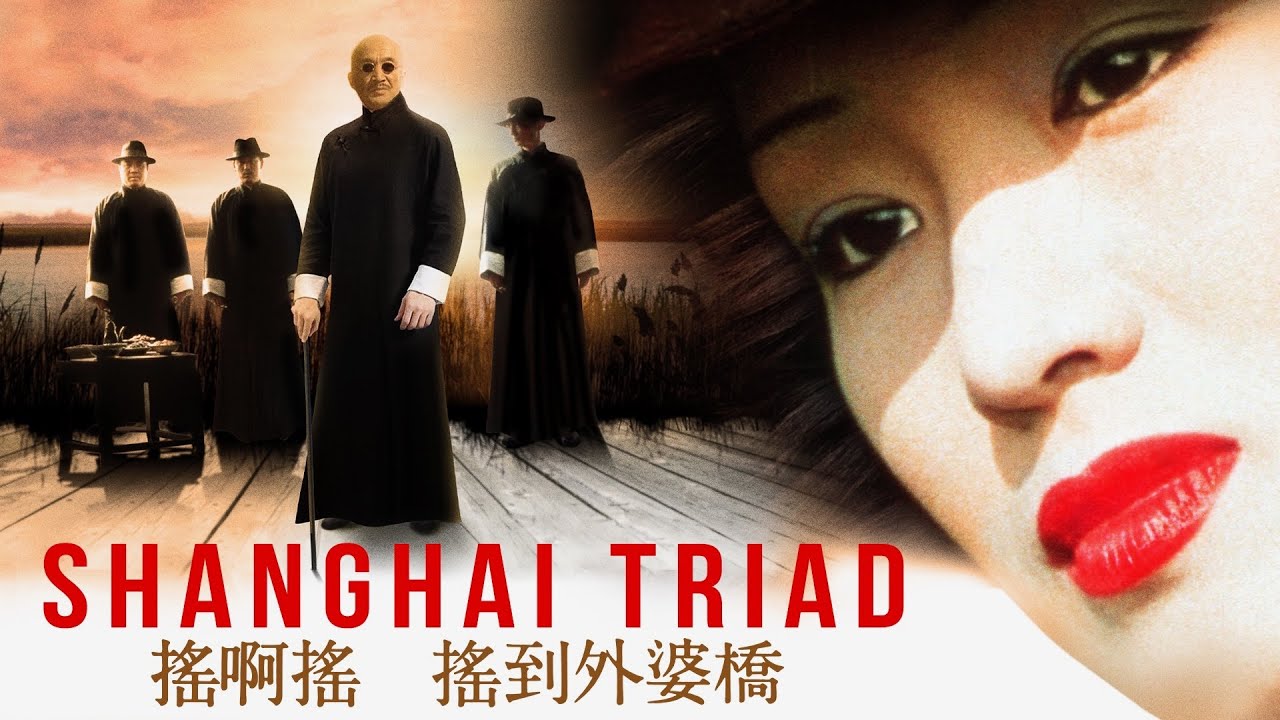 "Shanghai Triad concludes the sublime seven-movie collaboration of Chinese filmmaker Zhang Yimou and actress Gong Li with a bang worthy of the most jubilant New Year's Eve."

"Compelling and beautifully made -- it was shot in dreamlike soft focus by award- winning cinematographer Lu Yue -- "Shanghai Triad" shows an enclosed, separate world that looks incredibly plush and inviting, almost like a storybook palace, but of course is laced with perils. [G]orgeous and engaging...."

"Crime drama has rarely been this gorgeously alluring — or this brutal. Director Zhang Yimou (Ju Dou, Red Sorghum) fashions a magnetic thriller using the exquisite talents and beauty of his favorite leading lady, Gong Li, who plays Bijou, an imperious moll who gets caught in an escalating war between rival gangs in the dangerously flashy demimonde of 1930s Shanghai. Shanghai Triad's lush color, sound, and movement amount to a perfect excuse to invest in a large-screen stereo TV. Total immersion is the only way to experience this ugly world made strangely lovely, where the sharpest knives come sheathed in softest velvet. A"

"In its bold take on a subgenre that's every bit as resonant as '30s U.S. gangster pix, Zhang Yimou's seventh feature is as assured and attention-grabbing as his 1988 bow, "Red Sorghum." Poised somewhere between the visual flamboyance of that movie and the interior tension of the later "Raise the Red Lantern, ""Triad" oozes a confidence that carries the viewer almost without pause to its shocking climax and ironic close. "

"Zhang Yimou has made another visually stunning film and drawn out a fine performance from Gong Li as the country girl turned gangster's moll. "

"It has impeccable flow and balance. And Gong Li's performance -- a portrait of a capricious and indulgent woman who gains depth as we watch her -- is one of her finest."

"However endlessly film makers around the world have told that story, Mr. Zhang reimagines it with immense grace and turns it into a deeply felt tragedy... Gong Li's astonishing performance summons all the tawdriness, evil and eventual dignity this story demands."
Winner
Technical Grand Prize for Cinematography
Cannes Film Festival
Winner
Best Cinematography
Los Angeles Film Critics Assn. Awards
Winner
Top Foreign Films
National Board of Review
Winner
Best Foreign Language Film
National Board of Review
Winner
Best Cinematographer
New York Film Critics Circle Awards
Nominated
Best Cinematography
Academy Awards
Nominated
Best Foreign Language Film
Golden Globes
Nominated
Golden Frog
Camerimage
Sort By:
Venue

City

State

Begins

The Cinematheque Virtual Screening Room 6
Vancouver
BC
June 26, 2020
Film Forum Virtual Screening Room 11
New York
NY
June 26, 2020
Laemmle Theatres Virtual Screening Room 9
Los Angeles
CA
July 3, 2020
Oxnard Film Society Virtual Screening Room 3
Oxnard
CA
July 3, 2020
The Frida Cinema Virtual Screening Room 11
Santa Ana
CA
July 3, 2020
Gene Siskel Film Center Virtual Screening Room 9
Chicago
IL
July 3, 2020
The Brattle Virtual Screening Room 4
Cambridge
MA
July 3, 2020
The Screening Room Virtual Cinema
Newburyport
MA
July 3, 2020
The Charles Theatre Virtual Screening Room 8
Baltimore
MD
July 3, 2020
The Senator Theatre Virtual Screening Room 2
Baltimore
MD
July 3, 2020
The Parkway Theater Virtual Screening Room 16
Minneapolis
MN
July 3, 2020
Bernardsville Cinema Virtual Screening Room 4
Bernardsville
NJ
July 3, 2020
Cleveland Cinemas Virtual Screening Room 5
Cleveland
OH
July 3, 2020
New Plaza Cinema Virtual Screening Room 8
New York
NY
July 10, 2020
Row House Cinema Virtual Screening Room 6
Pittsburgh
PA
July 17, 2020