Center Stage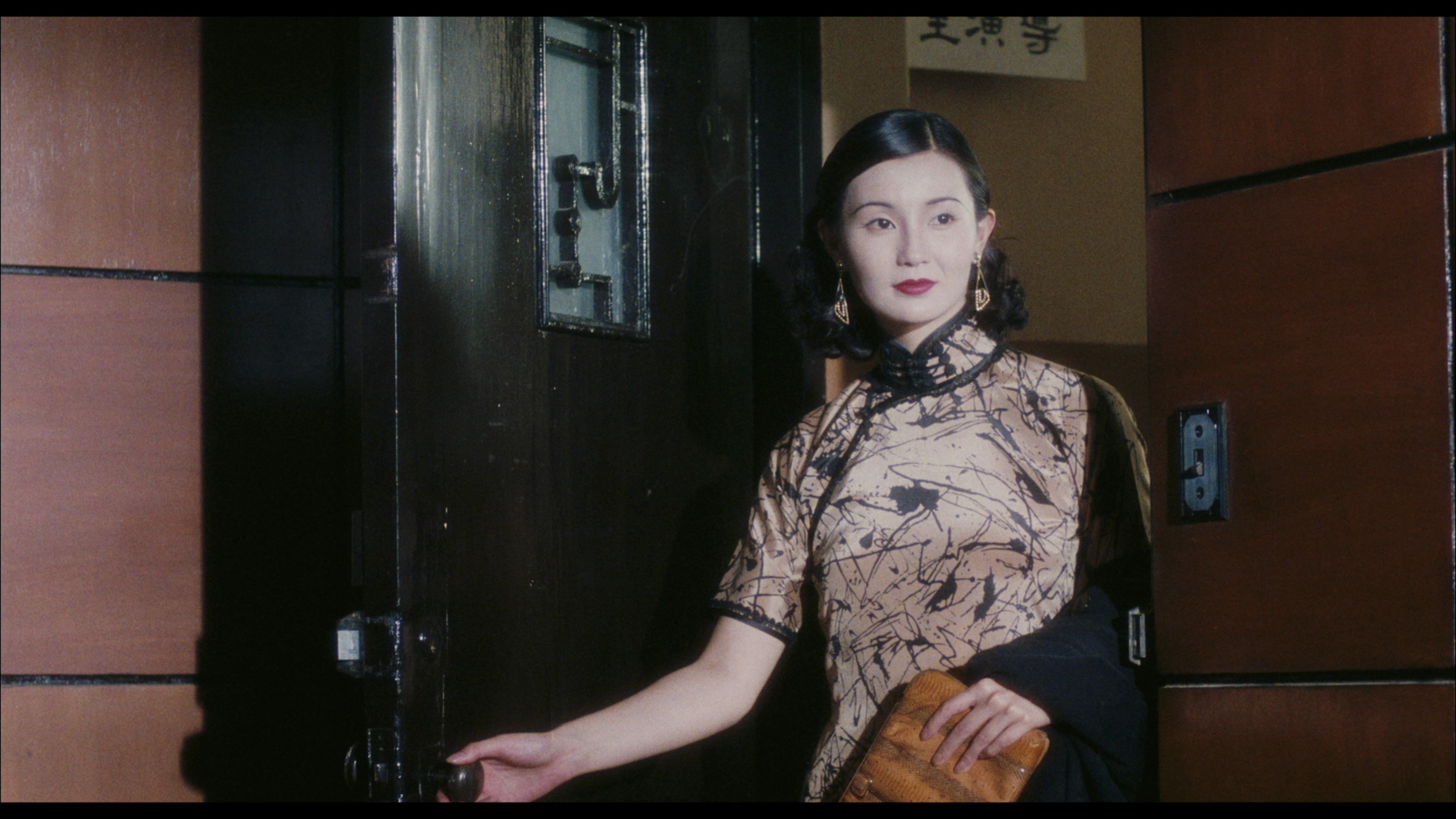 International superstar Maggie Cheung (In the Mood for Love) embodies tragic screen siren Ruan Lingyu, known as the "Greta Garbo of China," in this unconventional biopic by Hong Kong New Wave master Stanley Kwan (Rouge). Praised for her moving and emotive onscreen presence, Ruan's private life, which was frequent fodder for the vicious Shanghai tabloids, began to mirror the melodramas which brought her fame, culminating in her suicide at age 24. Kwan and Cheung paint a kaleidoscopic yet intimate portrait of the ill-fated actress, deftly blending lush period drama, archival footage, and metatextual documentary sequences of Cheung reflecting on Ruan's legacy. The result is, much like the films of Ruan Lingyu themselves, "tender, vivid and almost overwhelmingly moving" (Time Out).
Blu-ray Features
Stanley Kwan 2021 Introduction
Stanley Kwan Interview
HK Cinema Expert Paul Fonoroff Interview
Booklet with new essay by Aliza Ma, programmer The Metrograph Theatre
Sound: Mono
Discs: 1
"One of the indisputably great Chinese works of the past decade and Kwan's most thrilling, concentrated and dazzling achievement."

"Centre Stage, Stanley Kwan's landmark film about the legendary Shanghai silent film actress Ruan Lingyu, whose performance as a mother driven to prostitution in Yu Wonggang's Goddess (1934) is one of the most powerful and naturalistic in silent film history, transcends the biopic genre. The film's radical break with traditional narrative structure, all the more striking in that it emerges from one of the most commercial industries in the world, is clear evidence of the challenge the new wave directors such as Kwan and his contemporaries Wong kar-wai and Ann Hui, were issuing to the Hong Kong film industry rooted in generic formulas and visual titillation. Like a Chinese box, the film's various layers slip inside one another, the parts resonating through the whole and interacting in complex and innovative ways."

"A masterpiece by Stanley Kwan, the greatest Hong Kong film I've seen."

"Tender, vivid and almost overwhelmingly moving."

"The self-aware drama moves at the hypnotic pace of an elusive dream—above all, in spectacularly staged musical scenes, set in a night club, merging sinuous and languid dances with high-stakes emotional battles."

"[I]n his 1991 masterpiece, Center Stage, Stanley Kwan turns what could easily be dismissed as postmodern gimmickry into something strange and unclassifiable, an ever-shifting framework that refracts almost every biographical insight the movie puts forth."

"An overwhelmingly moving tribute to the popular Hong Kong actress Ruan Ling-yu of the 1930s. Grade: A"

"Centre Stage has justifiably earned its reputation as a classic of the Hong Kong New Wave."

"Maggie Cheung delivered one of the best performances of her career in Stanley Kwan's lush, definitive, and boldly conceived biopic Center Stage, also known as Actress. Now gorgeously restored in 4K from the original negative, and approved by Kwan himself."

"It's one of those movies crazy in love with movies, and as Ruan, Cheung is a true heartbreaker: radiant, sweet, and compassionate, a larger-than-life goddess of impossible poise, tenderness, and confident modesty. "

"A remarkable elegy to one of the greatest actresses in world cinema overseen by a director at the peak of his creative powers."

"A film haunted by the Chinese cinema of the '30s is now one of the great films of the Hong Kong New Wave of the '80s and early '90s. "

"For me, "Center Stage" has always been at the top of the heap of biopics, the measuring stick by which I judge all others.... With all of its discursions into documentary footage, interviews, and group discussions, "Center Stage" still tells Ruan's story—and tells it beautifully—by surrounding Cheung with luscious Art Deco homes, and exquisite eye-catching interior decoration, gleaming cars, dark erotic nightclubs, the intense environment in which Ruan lived. "Center Stage," pulsing with a heady blend of beauty, pain, and rigorous inquiry, follows Rainer Maria Rilke's command to younger poets: "Live the questions.""

"Maggie Cheung is a regal force in Center Stage. She can exude shades of vulnerability and hesitance without diluting that aura of certitude and elegance. She grounds the movie with her grandeur. Kwan's film remains a feat of the Hong Kong New Wave – a product both of its time and out of time. As peculiar and tricky as a Chinese box, and as mystifying and rewarding as life itself."

"Stanley Kwan's metatextual melodrama is one of the finest films from Hong Kong's '90s golden age of cinema, and its long-overdue release on home video is a cause for celebration."
Awards & Recognition
Winner
Silver Bear, Best Actress
Berlin Int'l. Film Festival
Winner
Silver Hugo, Best Director
Chicago Int'l. Film Festival
Winner
Silver Hugo, Best Actress
Chicago Int'l. Film Festival
Winner
Best Cinematography
Golden Horse Film Festival
Winner
Best Leading Actress
Golden Horse Film Festival
Winner
Special Jury Award
Golden Horse Film Festival
Winner
Best Cinematography
Hong Kong Film Awards
Winner
Best Art Direction
Hong Kong Film Awards
You May Also Like...