Serie Noire
Directed by
Alain Corneau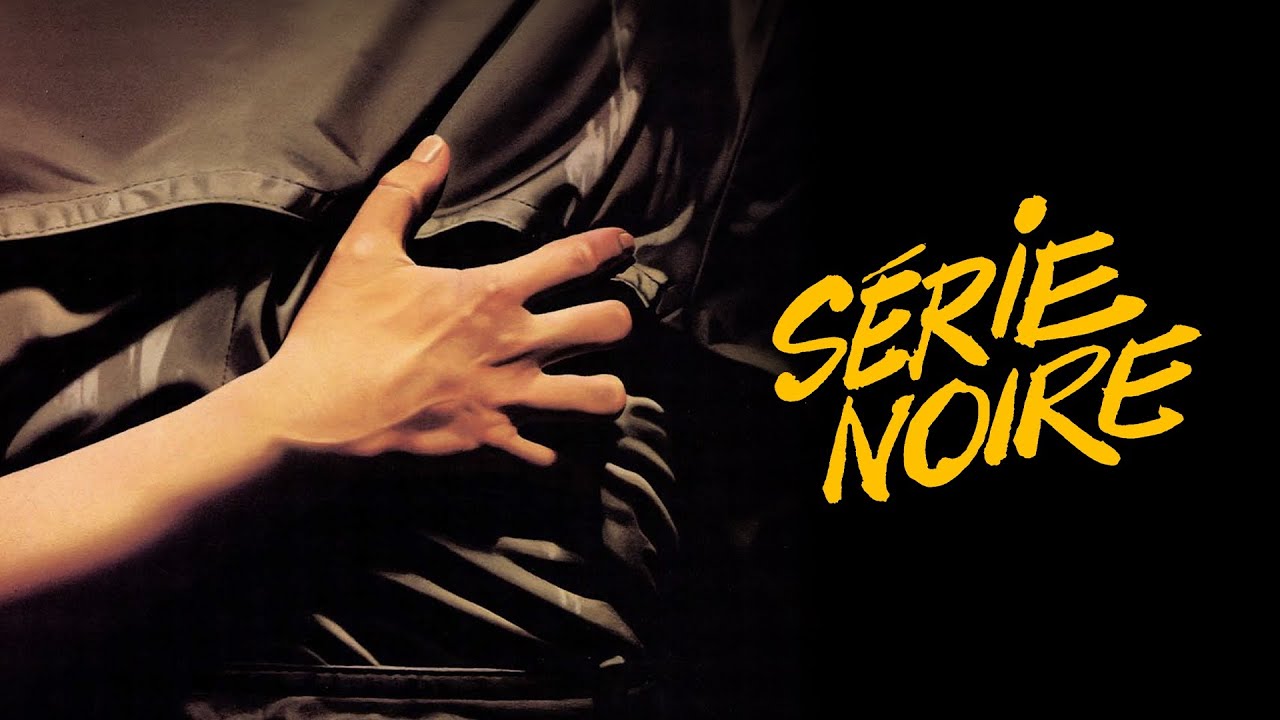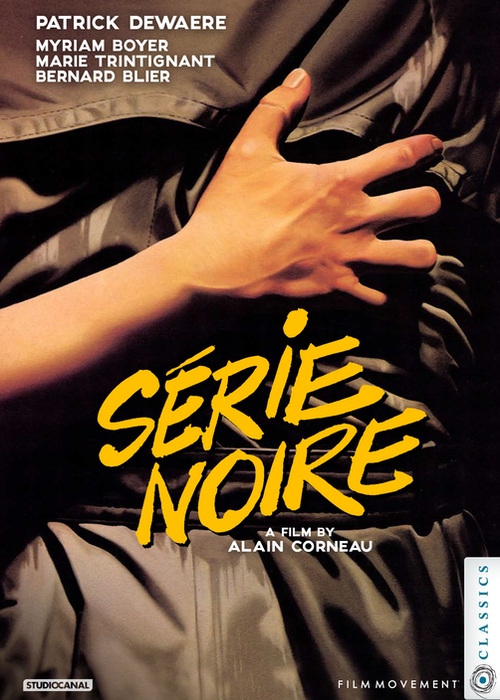 Blu-ray
$29.95 $19.98 Members
$39.95 $19.98 Non-Members
DVD
$24.95 $17.48 Members
$34.95 $17.48 Non-Members
Franck, a door-to-door salesman married to Jeanne, is looking for a customer who owes money when he meets Mona, a seventeen-year-old who lives with her rich and hateful aunt. Franck's wife leaves and his boss has him arrested for embezzlement. But Mona pays back the money and suggests he kill her aunt to get hold of her fortune.... Alain Corneau's 1979 adaptation of Jim Thompson's novel "A Hell of a Woman."
Cast
Patrick Dewaere

Myriam Boyer

Marie Trintignant

Bernard Blier

Jeanne Herviale

Andreas Katsulas
Blu-ray Features
Serie Noire, The Darkness of the Soul featurette
Interview with Alain Corneau and Marie Trintignant
New essay by Nick Pinkerton
Sound: Mono
Discs: 1
DVD Features
Serie Noire, The Darkness of the Soul featurette
Interview with Alain Corneau and Marie Trintignant
New essay by Nick Pinkerton
Discs: 1
"Série Noire, Alain Corneau's seedy 1979 adaptation of Jim Thompson's A Hell of a Woman, is considered by aficionados of Thompson's work to be one of the best movies based on the bleak novelist's work. [R]ich and satisfying...."

"Among the best big-screen interpretations of Thompson's bitter tales...Enticingly Nasty."

"A clever blend of absurdist romance and noirish desperation."

"Corneau's best noir, in which his influences, including Jean-Pierre Melville, had become absorbed into his own style."

"A welcome blast from the past... This semisleazy slab of hardboiled bliss... is easily one of the best, if not the best, adaptations of pulp-fiction maestro [Jim Thompson's] work ever committed to celluloid."

"A madcap showcase for the unique talents of Patrick Dewaere, who died only three years later, Série Noire is being released on Blu-ray in a new 2K restoration from Film Movement, and it's definitely worth checking out for any fan of film noir…A satisfying slice of sleaze served up on celluloid, Série Noire is a deliciously good watch."

"Thanks to Corneau and Dewaere, every action, every gesture, every moment of rehearsed spontaneity draws us closer inside Franck's thought patterns. The feeling is infectious. This is one hell of a picture, one that's certain to give your brain a boost."

"Dewaere gives an amazing, no-holds-barred performance, playing the entirely-amoral Thompson protagonist to the hilt driving the film towards derangement...Film Movement is releasing the classic noir in a gorgeous 2K digital restoration for optimal viewing. "

"Dewaere's intensity is key to the film's success. The actor's sheer force of will is compelling, and he tears through Série Noire with reckless abandon. Scenes of him talking to himself in the car, trying to convince himself that his actions will go undiscovered, are as impassioned as a him wailing for attention in a jail cell, or performing a musical routine walking from the street to his doorstep one evening. The actor is mesmerizing; his performance embraces the film's offbeat rhythms and Série Noire will appeal to viewers who do the same."

"One of Série Noir's strengths is the outstanding, multi-layered performance in the lead role by Patrick Dewaere. His Franck is angry, tender, savvy, delusional, conscientious, deranged, petulant, solicitous and worried—with good reason."

"In Alain Corneau's provocative 1979 study of lowlifes and delinquents based on Jim Thompson's novel A Hell of a Woman, Patrick Dewaere—who killed himself six years later at age 35—projects sheer desperation better than anyone this side of Klaus Kinski. Next to Dewaere's memorably sketchy turn as a small-town salesman are finely etched performances by Myriam Boyer as his mousy wife and 16-year-old Marie Trintignant (also lost early when she was beaten to death by her boyfriend at age 40) in an astonishing debut as a troubled teen who gets involved with him. Serie Noire remains the second-best Thompson adaptation, runner-up to Bertrand Tavernier's searing 1982 Coup de Torchon. "

"The two invaluable supplements found here spell out both Corneau's brilliance at adapting Thompson's work and the powerhouse performer that was Dewaere. "
Awards & Recognition
Nominated
Palme d'Or
Cannes Film Festival
Nominated
Best Supporting Actor
César Awards
Nominated
Best Supporting Actress
César Awards
Nominated
Best Actor
César Awards
Nominated
Best Editing
César Awards
Nominated
Best Screenplay
César Awards
You May Also Like...