Rose Plays Julie
Directed by
Christine Molloy
,
Joe Lawlor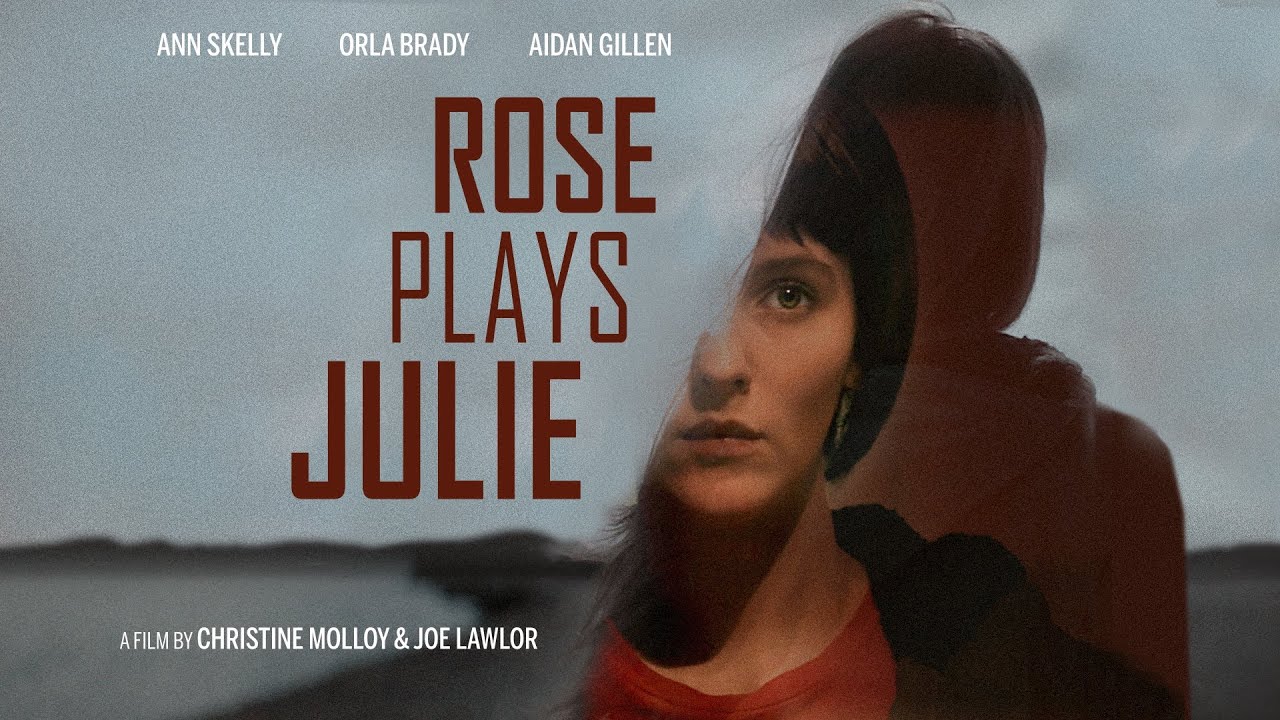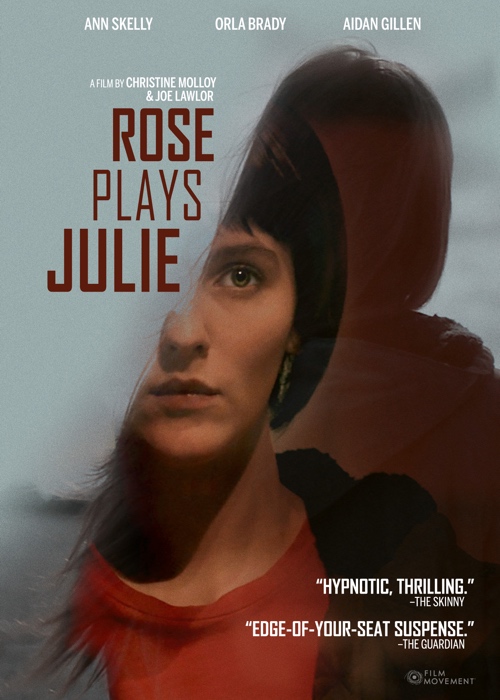 Watch Online
$4.99 3-Day Rental
Watch Now with Streaming Subscription
Start your 14-day FREE TRIAL
Rose (Ann Skelly) is at university studying veterinary science. An only child, she has enjoyed a loving relationship with her adoptive parents. However, for as long as Rose can remember she has wanted to know who her biological parents are and the facts of her true identity. After years trying to trace her birth mother, Rose now has a name and a number. All she has to do is pick up the phone and call. When she does it quickly becomes clear that her birth mother has no wish to have any contact. Rose is shattered. A renewed and deepened sense of rejection compels her to keep going. Rose travels from Dublin to London in an effort to confront her birth mother, Ellen (Orla Brady).

Ellen is deeply disturbed when Rose turns up unannounced. The very existence of this young woman threatens the stability of the new life Ellen has painstakingly put together. But Rose proves very tenacious and Ellen is forced to reveal a secret she has kept hidden for over 20 years. This shocking revelation forces Rose to accept the violent nature of how she came into existence.

Rose believes she has little to lose but much to gain when she sets out to confront her biological father, Peter (Aidan Gillen). What Rose cannot possibly foresee is that she is on a collision course that will prove both violent and unsettling – dark forces gather and threaten to destroy her already fragile sense of her own identity.
Cast
Ann Skelly

Orla Brady

Aidan Gillen

Catherine Walker
DVD Features
Cast & Crew Interviews

Bonus Short Film
Who Killed Brown Owl
Directed by Christine Molloy and Joe Lawlor
U.K. / No dialogue
10 minutes

A lovely tableau of tranquil goings on in an enchanted London park slowly reveals that not all is at it may seem. Shot in 2004 on 35mm.

Discs: 1
"[T]here is no doubt about the chillingly accumulated potency and force of this movie, or the quality of the performances. It is a really powerful film and Brady's final dialogue scene exerts a lethal grip."

"...powerful.... Ann Skelly is magnificently perplexing as Rose/Julie."

"Christine Malloy and Joe Lawlor's film is one of the best screen depictions of the internal struggle of being adopted, perfectly realising a character's permanent sense of existential displacement, and constant worries that she's not living the life she was intended for. I was absolutely floored by this film...."

"Its emotional dilemmas, depictions of trauma, revenge and fractured family ties are handled with such skill and sense of purpose, it is truly exemplary film-making."

"Dark and involving, this slow-burn Irish drama dives into a remarkably involving situation that encompasses a variety of taboo themes...."

"The tenuousness of the power that Rose and Ellen achieve lingers after the close of the film."

"Molloy and Lawlor approach the psychological thriller in a pleasingly unique and unsettling fashion. This is hypnotic, thrilling, deeply confident filmmaking."

"Rose Plays Julie is... an expertly drawn thriller, one limned through a slippery relationship between two women working out whether they can trust each other; powerful instances of drone music; shots of eerily empty spaces of modernity like concrete corridors, escalators and golf courses; and a definitionally sleazy performance by Aidan Gillen...."

"Layering its fairly straightforward story of an adopted Irish girl who tracks down her birth mother with immersive visual and aural motifs, it plays more like modern operatic tragedy."

"...a powerful journey into the heart of darkness...."

"Rose Plays Julie is led by two absolutely outstanding performances."

"Movie of the Week! Much like the emotions of its main character, Rose, Christine Molloy and Joe Lawlor's tense Irish drama Rose Plays Julie is a potent mix of curiosity and hope, fear and anger. Exploring both the nature of identity and the impact of adoption, the film is compelling and well-acted. Both Skelly and Brady give deep, emotional performances. "

"Beneath the eerily calm surfaces of Christine Molloy and Joe Lawlor's terrific "Rose Plays Julie," a transgressive story bides its time. It's a tale that feels ancient in structure, but terrifyingly modern in detail, mapping MeToo-era revelations and a contemporary preoccupation with fractured identities onto a deceptively simple revenge plot that could have been plucked directly from a Greek drama, then plunged into liquid nitrogen to achieve its deep-freeze aesthetic. Still waters run deep, but frozen ones reach down fathoms, and who knows what perfectly preserved bodies lie waiting to be excavated. The most disturbing thing about the impressively disturbing "Rose Plays Julie" may just be how satisfying it is."

"The tale, crafted by co-writers/directors Christine Molloy and Joe Lawlor, taps into primal urges—for love, revenge, knowledge—and these urges give "Rose Plays Julie" a mythic quality, like a story told since antiquity, or a fable designed to express truths about the human condition. "Rose Plays Julie" is very controlled in its style: this control reaps huge rewards…They say revenge is a dish best served cold. They also say revenge is sweet. "Rose Plays Julie" doesn't have a "sweet" bone in its body: the emotions are too painful and contradictory to be called "sweet." But "Rose Plays Julie" knows in its bones, and revels in the fact, that there is nothing so scrumptious, so heavenly, as a dish gone icy, icy cold."

"[ROSE PLAYS JULIE]… is able to shape its story with an urgent intensity that feels neither overbearing nor contrived…A deeply aware film, "Rose Plays Julie" allows for the fantastic as a means and space of catharsis… As written and directed by the filmmaking team of Christine Molloy and Joe Lawlor, the movie has a remarkably precise, controlled and composed look that utterly belies (and yet, in its odd way, begins to add to) the tale's creepy and increasingly fraught story line."

"Ann Skelly gives a haunting performance."

"With its lush art house production aesthetic, unsettling exploration of identity and double entendre dialogue, "Rose Plays Julie" unfurls with an elegant sense of dread."

"Rose Plays Julie is a powerful psychological drama with a deliberate pace and strong characters confronting some timely, dark, and important themes. Watch it."

"As far as #MeToo thrillers go, "Rose Plays Julie" stands out for its unpredictability."
Awards & Recognition
Nominated
Best Film
London Film Festival
Official Selection
Dublin Film Festival
Official Selection
Melbourne Int'l. Film Festival
Official Selection
Bari Int'l. Film Festival
Official Selection
Galway Film Festival
Official Selection
Hamptons Int'l. Film Festival
Official Selection
Thessaloniki Int"l. Film Festival
You May Also Like...