Genèse (Genesis)
Directed by
Philippe Lesage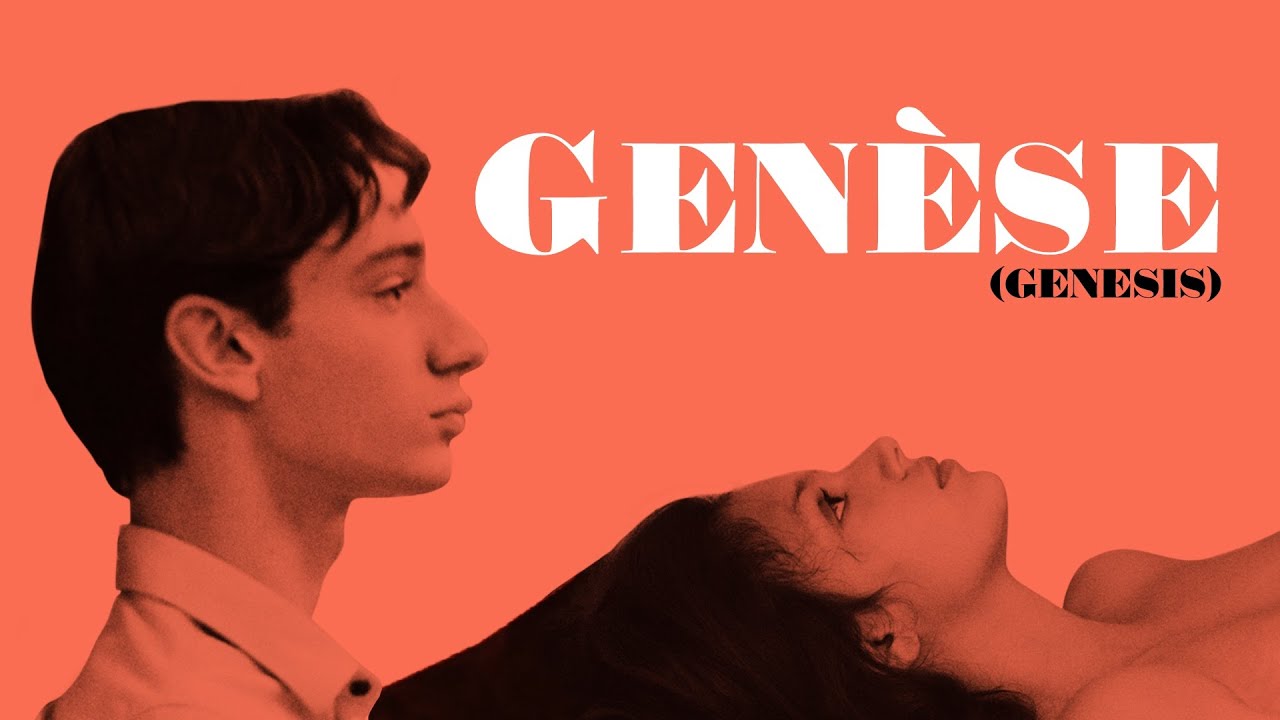 Three teenagers are shaken up by their first loves in the turmoil of their youth. At a time when others are conforming, they stand their ground and assert their right to love and be free. Philippe Lesage's third film includes some characters from his previous film, THE DEMONS, also available from Film Movement.
Cast
Noée Abita

Théodore Pellerin

Édouard Tremblay-Grenier

Paul Ahmarani

Marc Beaupré

Emilie Bierre

Brett Dier

Pier-Luc Funk
DVD Features
Commentary by director Philippe Lesage
Bonus short film, The Lesson, directed by Tristan Aymon
Sound: 2.0 Stereo & 5.1 Surround Sound
Discs: 1
"When you first fall in love, everything else around you seems to melt away and pretty much nothing or no one else seems to exist. In the French-Canadian film Genesis (Genese), about adolescent love, director Philippe Lesage weaves this idea of full-on immediacy and a very blinkered view into the fabric of his storytelling, delivering a film that feels intensely alive and in the moment."

"CRITIC'S PICK. Philippe Lesage takes chances, and succeeds with boldly original form and narrative. "

"A study of duality, family and youth, Genesis is considerate in its beauty and agony, a successful exploration of first love and first heartbreak."

"The drama is an intricately constructed and intensely felt work...."

"First loves are fraught with heartbreak and uncertainty in Genesis (Genèse), a perceptive exploration of young people struggling to find their heart's desire. The wise, witty screenplay and noteworthy performances will likely win attention for the film and enhance the standing of writer/director Philippe Lesage, whose critically admired The Demons (2015) never found the audience it deserved."

"[T]he bulk of "Genesis" ... is concerned with the respectively thorny, gawky romantic travails of two new characters, teenage siblings Guillaume (Théodore Pellerin, a minor player in "The Demons") and Charlotte (Noée Abita). So intimately and empathetically does it portray their uncertain urges and expressions of sexuality, however, that it seems the director may have split his mirror into three. Once again lent human depth and texture by Lesage's documentary background, this Locarno competition premiere is uncommonly tender, nervy coming-of-age storytelling, shaped in ways that will likely provoke dissent and debate among audiences who seek it out...."

"Actor Théodore Pellerin gives a knockout performance as the intellectual Guillaume, building up a direct connection with the audience, in the role that earned him the respectable Best Actor award at Montréal Festival of New Cinema, while Lesage scored the Best Film Award. Brilliantly structured as a poem to free-spirit youth, revolutionary aspirations and self-understanding, Lesage confirms himself as a master of storytelling, an original auteur of emotional clashes. An alluring meditation on first love, it's undoubtedly among this year's most insightful films."

"...Genèse uses sumptuous, languorous visuals and its moodily atmospheric soundtrack to deposit us into the heart of the film in a way that recalls the work of Sofia Coppola and Wong Kar-wai. Like a secret diary come to life with all of its highs and lows, and the little things we know that will stay with us forever, Philippe Lesage's Genèse feels like the cinematic equivalent of a memory."

"Filmmakers attuned to the pulsating internal rhythms of apprehensive youths are special artists, and French-Canadian filmmaker Philippe Lesage is fast proving to be one of those, first with his 2015 narrative feature debut, "The Demons," about a fear-ridden boy, and now with "Genèse" ("Genesis"), which explores the anxiety-laced terrain that is first love. Working in a tradition of humanism and seriousness regarding the inner lives of children and teens that has bonded the work of Francois Truffaut and Louis Malle to moviegoers' hearts... [he] offers up plenty of heartfelt intelligence and sublimity with his trio of exquisitely wracked adolescents, for whom awakened desire is as much a minefield as a thrilling new world."
Awards & Recognition
Winner
Best Film
Los Cabos Int'l. Film Festival
Winner
Best Actor
Montréal Festival of New Cinema
Winner
Best Film
Montréal Festival of New Cinema
Winner
Golden Spike - Best Film
Valladolid Int'l. Film Festival
Winner
Best Director
Valladolid Int'l. Film Festival
Winner
Best Actor
Valladolid Int'l. Film Festival
Nominated
Best Film
Stockholm Film Festival
Nominated
Mermaid Award
Thessaloniki Film Festival
Nominated
Golden Leopard
Locarno Film Festival
Nominated
Critics Award
Hamburg Film Festival
Official Selection
New Directors/New Films
You May Also Like...