Bosch: The Garden of Dreams
Directed by
José Luis López-Linares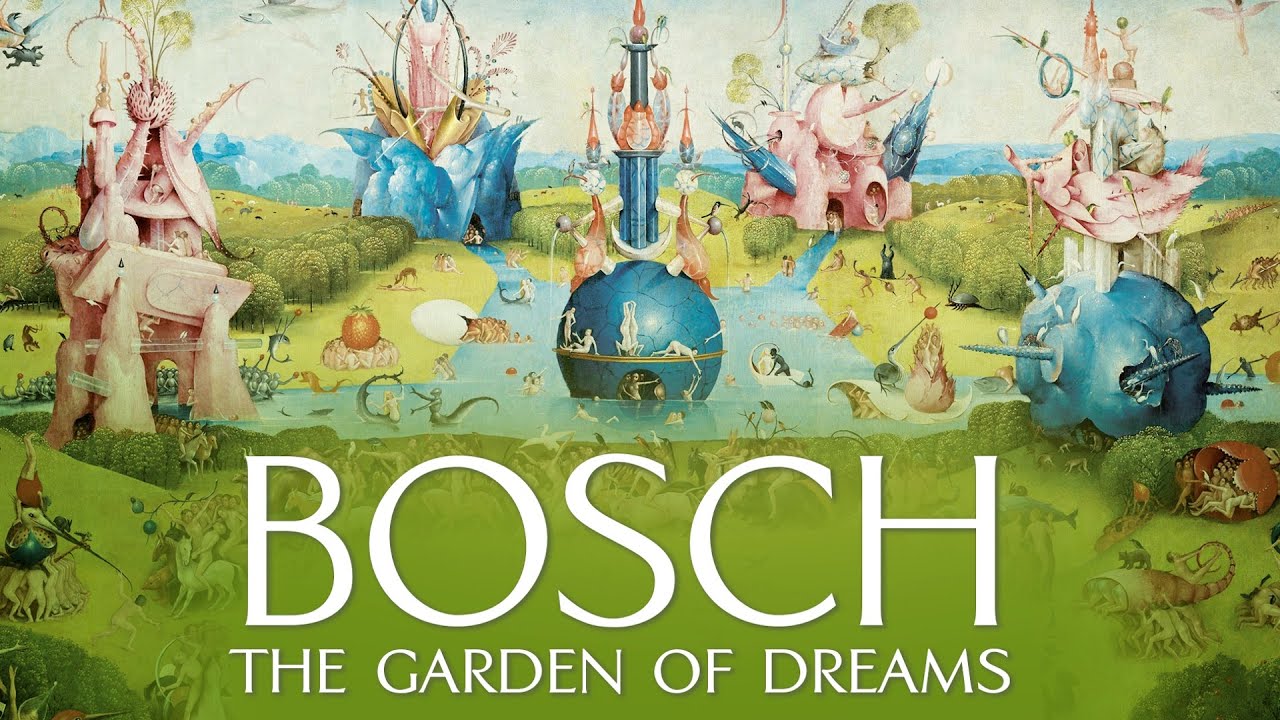 A mystery within a mystery, the painting "The Garden of Delights" is the most famous and intriguing work by Hieronymus Bosch. In 2017 the world celebrated his 500th anniversary. Through unique exclusive access granted by the Prado Museum – such as witnessing the processes of X-raying and restoring the painting - the film explores and seeks to unveil all the unanswered questions about the painter himself and the painting, as well as to explain the inspiration that it has had in writers, painters, and musicians from all over the world. The film includes such notable figures as Orhan Pamuk, Salman Rushdie, Renee Fleming, William Christie, Philippe de Montebello, Ludovico Einaudi and John Eliot Gardiner.
Cast
Orhan Pamuk

William Christie

Laura Restrepo

Ludovico Einaudi

Salman Rushdie

Renee Fleming

Philippe de Montebello

John Eliot Gardiner
DVD Features
Sound: 5.1 surround & 2.0 stereo
Discs: 1
"Without a thread to follow, nor a narrator to guide us, the director interviewed some thirty personalities of culture and science (Cees Noteboom, Laura Restrepo, Orhan Pamuk, Miquel Barceló, Michel Onfray, José Manuel Ballester, William Christie) to give their testimony. There's Salman Rushdie, there are conductors, philosophers. And the thoughts are of the most varied reason why each one understands the work, its meanings and signifiers."

"It's a thoughtful seminar on an artwork that has endured for centuries and will inspire gallery-goers for many more. A series of talking heads featuring art experts, historians, and art lovers (including author Salman Rushdie) dive into The Garden of Earthly Delights. They offer an appreciation of the work's resonate depiction of Heaven and Hell. López-Linares captures the scale of Bosch's work and the extraordinary detail of the piece through close-up analysis on the visual level of the canvas as well. Audiences get a full view of the artwork's provocative bacchanal and there's lots to savour and consider."

"José Luis López-Linares' superb documentary delves into the painting—at times literally—with fascinating discussion from talking heads as diverse as soprano Renee Fleming, novelist Salman Rushdie and conductor William Christie, along with dozens of artists, writers and historians who take in this gorgeous if baffling masterpiece. The lone quibble with this release is that a film crammed with exquisite visuals is not available on Blu-ray."

"BOSCH: THE GARDEN OF DREAMS takes its time exploring as many details of its subject as possible, yet even after an hour and a half we feel as though we've only begun to indulge in the seemingly endless delights contained within this eternally baffling, almost overwhelming artistic and thematic enigma."

"The bigger picture (pun intended) is that "Bosch" addresses visiting and thinking about a painting and its artist in an era in which they vast majority of the very few of us who still look at great art only spend a few minutes looking at a reproduction of it online or in a coffee-table book. Even fewer of this small minority take the time to really study and appreciate the result of an artist pouring his or her soul into a project."
Awards & Recognition
Winner
Best Documentary
Cinema Writers Circle Awards, Spain
Nominated
Best Documentary
Goya Awards
Official Selection
Valladolid Int'l. Film Festival
You May Also Like...