100 Yen Love
Directed by
Masaharu Take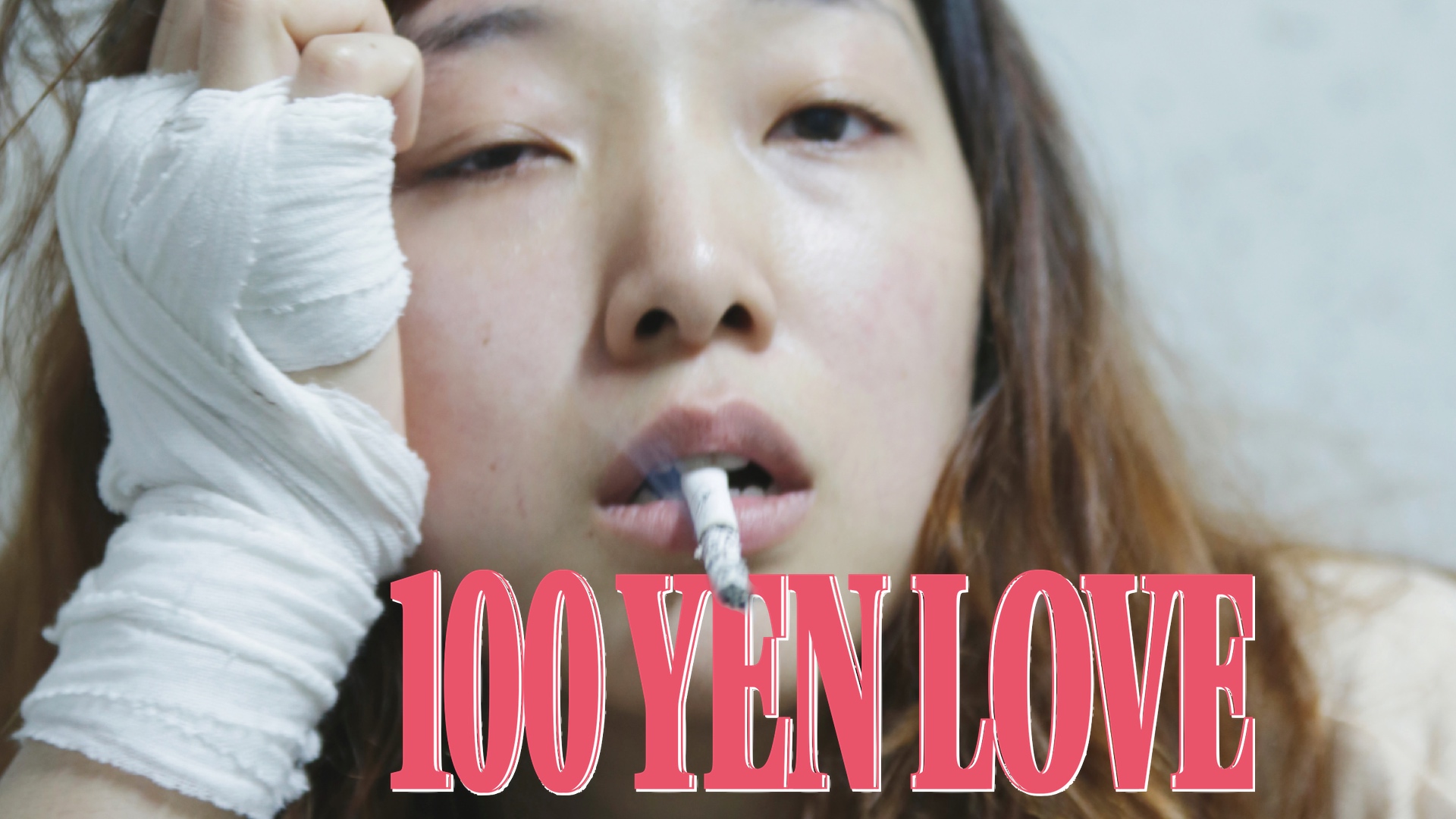 32-year-old Ichiko (Sakura Ando, "Shoplifters") lives at home with her parents, passing the days in self-indulgent grunginess. Ichiko's recently divorced younger sister Fumiko has moved back home with her young son. One day, after a particularly heated argument, Ichiko charges out of the house for good. With few employment options to support herself, Ichiko works the night shift at a 100 yen shop (dollar store). On her way home each day she passes a boxing gym where she watches Yuji Kano (Hirofumi Arai) silently practice, developing a crush on him. The pair starts seeing each other and things change for Ichiko... At last, the bell rings and longtime loser Ichiko's rematch with life begins!
Cast
Sakura Andô

Hirofumi Arai
"The film is a total underdog story that largely relies on Ando and she gives, hands down, the best performance of the year here."

"An exceptional performance from Ando Sakura leads this comedy turned boxing drama...."

"At the risk of overstatement, Ando is that rare performer worthy of comparison to Japan's all-time greatest actor, Toshiro Mifune...."

"In this darkly comedic commentary on Japan's sexism and achievement-oriented society, Ichiko (played wonderfully by Ando Sakura) ranks as one of the most unlikely film heroines."

"A hugely entertaining yet emotionally draining experience, 100 Yen Love takes its audience from hilarious highs to tear-inducing lows. ... An adrenaline-fuelled euphoria."

"Another splendid sample of Japanese indie cinema...."
Awards & Recognition
Winner
Splash Best Picture Award
Tokyo Int'l. Film Festival
Winner
Best Actress
Awards of the Japanese Academy
Winner
Best Screenplay
Awards of the Japanese Academy
Winner
Best Actress
Kinema Junpo Awards
Nominated
Best Film
Award of the Japanese Academy
Nominated
Best Director
Award of the Japanese Academy
Official Selection
Rotterdam Film Festival
Official Selection
Vancouver Int'l. Film Festival