Bonn, 1779. Eight-year-old Louis van Beethoven (Colin Pütz) grows up in provincial Bonn and is considered a musical prodigy. Attempts by his father Jean to teach the boy fail. The singer and actor Tobias Pfeiffer and the Bonn court organist Christian Gottlob Neefe take on the young genius and shape him in very different ways. Ludwig learns to go his own way, but offends society.

A momentous encounter with Wolfgang Amadeus Mozart in Vienna and the political upheavals of the time, which culminated in the French Revolution, aroused a freedom-loving spirit in the young Beethoven. The missed love for the young noblewoman Eleonore von Breuning and a series of family tragedies almost made Ludwig give up until he moved to Vienna in the winter of 1792 for an apprenticeship with Joseph Haydn.

All this is embedded in a framework story in which the older Beethoven (Tobias Moretti) stays on the estate of his brother Johann and his wife Therese shortly before his death in 1826. Despite his great successes, most recently with the Ninth Symphony, Beethoven struggles with himself because his late work completely overwhelms his contemporaries. Now completely deaf, he looks back at missed opportunities.
In Theater Playdates
Sort By:
Virtual Theater Screenings
Sort By:
About Virtual Cinema
Virtual cinema is video-on-demand streaming brought to you by Film Movement in partnership with local independent movie theaters, which allows you to stream first-run movies and revivals of classic films at home on your TV or on your mobile device prior to their availability on any other digital platform. The proceeds from your streaming rental is shared between Film Movement and the presenting art house movie theater of your choice, so all ticket purchases help support independent cinema.
Learn More
Need assistance with Virtual Cinema? Visit our FAQ!
Virtual Cinema FAQ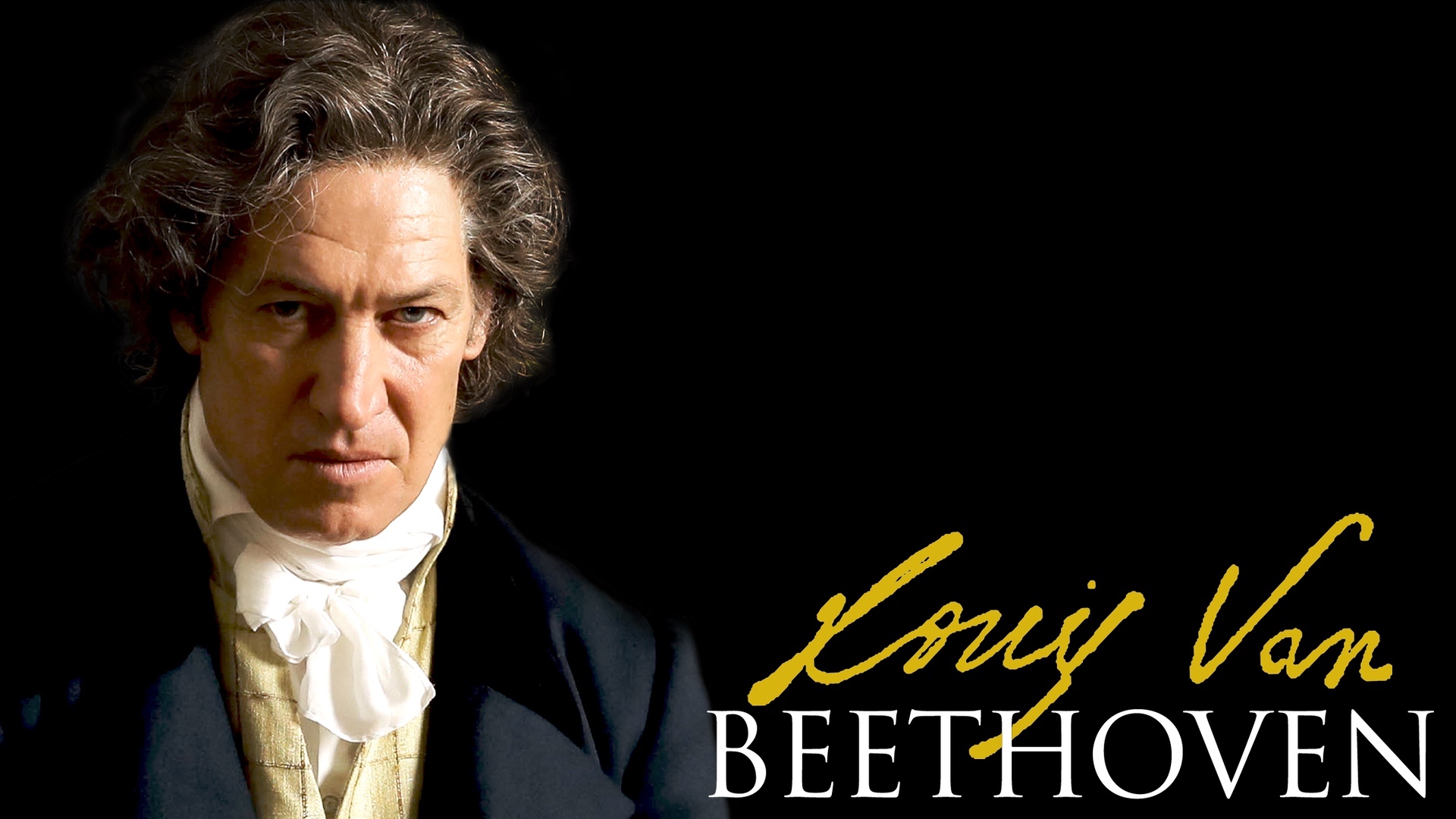 " Impeccably designed and performed by a fantastic ensemble cast, it is probably the best, most elegant and modernized Beethoven's adaptation ever made for the screen."

"A sweeping historical epic, Louis van Beethoven recontextualizes the great composer's life, following his tumultuous relationship with his family, the political upheaval that helped inspire his music, and his influential encounters with Haydn and Mozart. This beautiful film brings Beethoven's extraordinary persona and musical talent to life. It's simply a must-see for Beethoven fans."

"The stunning recreation of the period as filmed in Germany and the Czech Republic is an obvious visual asset. There have been numerous films about famous composers but this one comes much closer than most to revealing the very human side of a musical icon. Highly recommended."

"Handsomely mounted... elegantly tailored."

"Louis van Beethoven's composes a wonderful portrayal of the Beethoven's life with its wonderful cast, excellent use of music, and humanizing story of the larger than life figure. Watch it!"

"Stein's film is intelligent and witty, with musical cues from among works both challenging (late quartets) and popular (the symphonies). Colin Pütz, Anselm Bresgott and Tobias Moretti are exemplary in the title roles from youngest to oldest, while Cornelius Obonya gives a heartbreaking portrayal of Beethoven's father, whose existence devolved into drink and tragedy."

"[I]nspired sequences, great acting and gorgeously shot...."