Wolves, Pigs and Men
Directed by
Kinji Fukasaku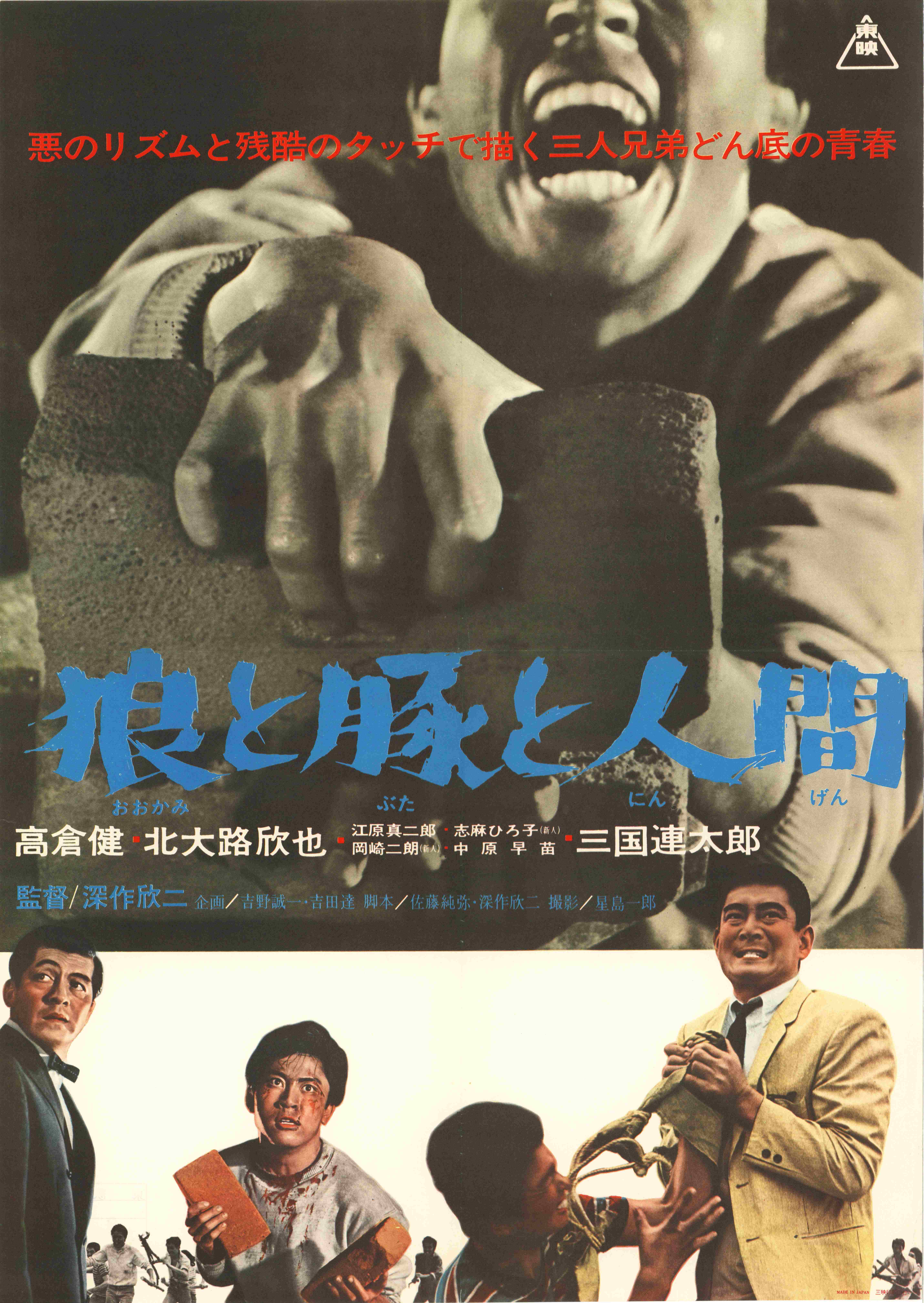 ---
To submit an order, request a preview screener, or ask a question contact Erin Farrell
This early yakuza masterpiece from the director of Battles Without Honor and Humanity features a jazzy soundtrack by Isao Tomita. Three brothers end up double-crossing each other following a successful heist.
Cast
Ken Takakura

Rentarô Mikuni

Kin'ya Kitaôji
"Wolves, Pigs and Men, which pitted three slum-dwelling gangster brothers against one another, established Fukasaku's pattern for contemporary action and crime dramas inspired by the French New Wave and American noir, featuring realistic portrayals of violence and often set in chaotic, working-class milieux."

"Fukusaku's sixth film, Wolves, Pigs and Men broke the mold by taking the best elements from his earlier films and adding a biting commentary on the social problems endemic to Japan's transition from postwar defeated nation to economic powerhouse."

"[F]erocious, dynamic yakuza thriller in which Rentaro Mikuni, then as now one of the Japanese cinema's most distinguished actors, plays a sleek gangster who has risen from a shantytown to the big time. "

"[O]ne of the best movies Kinji Fukasaku made, a film with genuine tension, drama, and emotional power."

"[A]n explosive, nihilistic tale which qualifies as a rough-hewn, early masterpiece."

"Weighing cold hard yen against filial bonds, no holds are barred as the three brothers rip up the streets to Isao Tomita's amazing jazz/surf-rock hybrid soundtrack. Shot on the real-life mean streets of Japan's slums, Fukasaku's blood-soaked yakuza debut mixes social criticism, American noir, French New Wave influences, and hard men with a penchant for violence."
You May Also Like...