The President
Directed by
Mohsen Makhmalbaf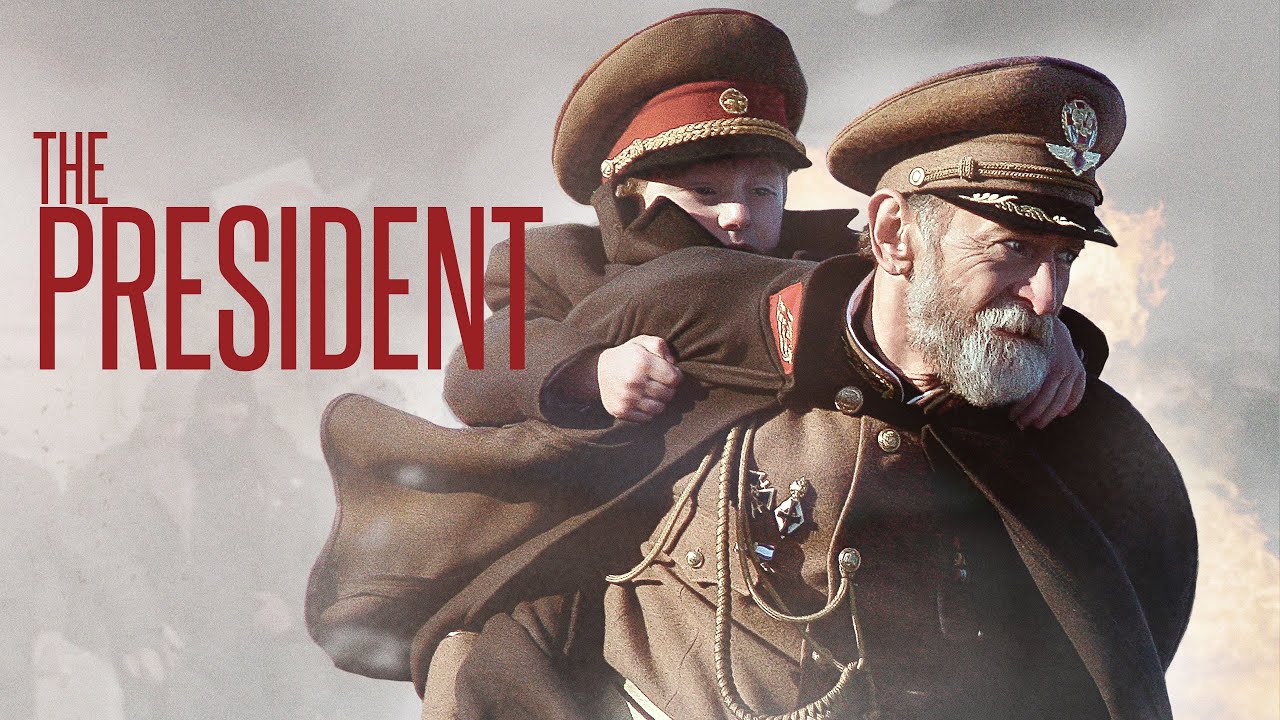 The President and his family rule the land with a draconian fist, enjoying a privileged and luxurious existence at the expense of his miserable and oppressed subjects. After a coup d'état uproots his position of power, the President's wife and daughters are flown out of the country as he stays behind with his grandson, who is too young to grasp the unfolding events. After his personal escort and bodyguards turn on him, he is forced to disguise himself and flee into the countryside to avoid capture. He soon learns that he is now the country's most wanted fugitive and begins a perilous journey with his grandson, his only ally. Posing as street musicians, the pair blend in with a band of haggard political prisoners just released from jail as they travel towards the coast to an awaiting ship that will take them to safety.
"As with many other apocalyptic tales, the issues of class, sex, and race are explored in microcosm... Recommended." - Video Librarian
"Perhaps even Mohsen Makhmalbaf's most devoted admirers weren't expecting his latest film - here opening the Festival's Orrizonti sidebar section - to be quite so absorbing and gripping. But that's what it is, and the director discloses a unsuspected gift for satire and suspense, along with some old-fashioned storytelling gusto."

"Iranian filmmaker Mohsen Makhmalbaf has cranked up the voltage from his trademark stately style in this newsworthy drama."
Awards & Recognition
WINNER
Best Film
Chicago Int'l Film Festival
NOMINATED
Best Film
London Film Festival
NOMINATED
Best Film
Venice Int'l Film Festival
OFFICIAL SELECTION
Opening Night Film
Venice Int'l Film Festival
OFFICIAL SELECTION
Rio de Janeiro Int'l Film Festival
OFFICIAL SELECTION
Busan Int'l Film Festival
OFFICIAL SELECTION
Talinn Black Nights Film Festival
OFFICIAL SELECTION
Hong Kong Int'l Film Festival
OFFICIAL SELECTION
Galway Film Fleadh