Queen of Glory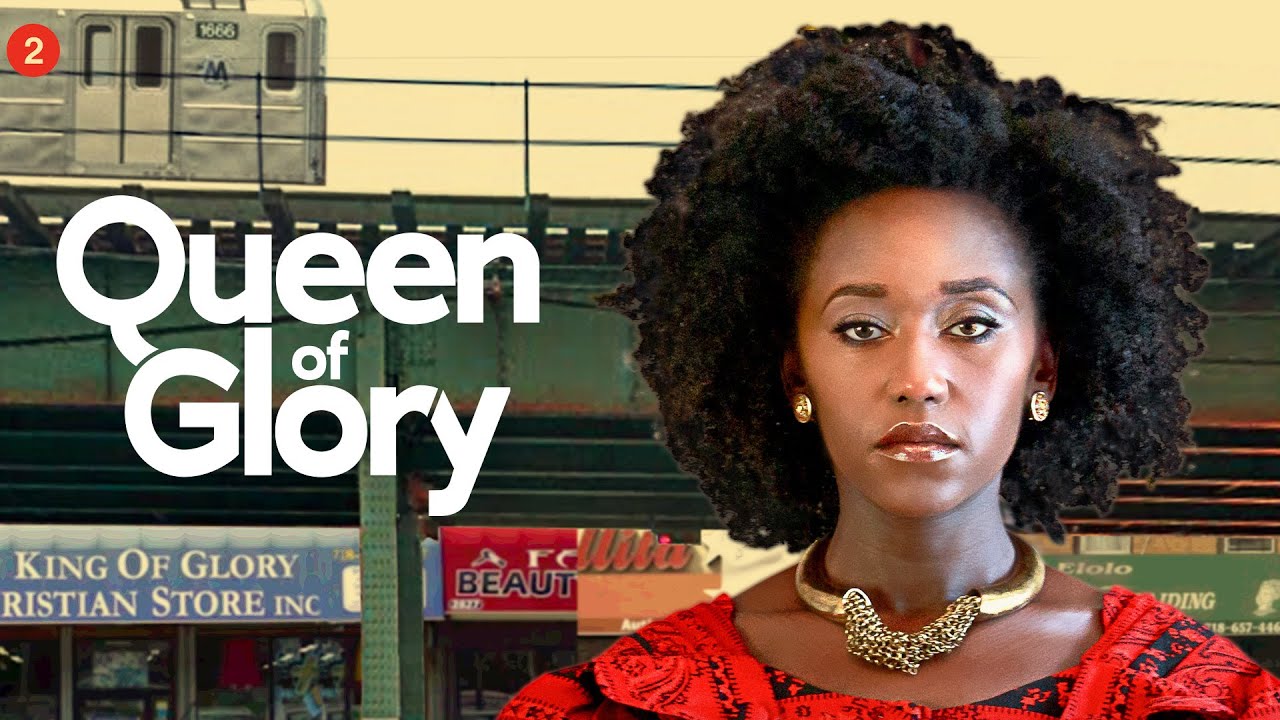 Sarah Obeng (Nana Mensah, Netflix's "The Chair"), a doctoral student at Columbia University, is weeks away from following her very married boyfriend to Ohio when her mother suddenly passes away. Her inheritance? King of Glory, a small Christian bookstore serving a Ghanaian immigrant community in the Bronx. Tasked with arranging her mother's funeral according to her family's traditional expectations, Sarah must simultaneously navigate her plans to relocate as well as the unexpected return of her estranged father, all while grappling with the bookstore. Aided by an only-in-New York ensemble of Eastern European neighbors, opinionated aunties, and a no-nonsense ex-con employee, Sarah must face her new responsibilities while figuring out how to remain true to herself. Winner of the Tribeca Film Festival Best New Narrative Director Award for director-star Mensah, QUEEN OF GLORY is a "tightly-conceived, witty and compassionate love letter to the Bronx" (The Hollywood Reporter) that's at once a view into a tight-knit community, and an intensely relatable drama-comedy for anyone with a family.
"The quiet beauty in Queen of Glory lies in its nuanced picture of selfhood and identity, and the balance one's community and relationships play within those ideas. Nana Mensah's comedy-drama may be a low-budget venture, but her talented direction and compelling themes result in a moving story of an immigrant daughter and a hopeful message of life after loss and grief. Highly recommended." - Video Librarian

"The story introduces some deep questions about the immigrant experience in America and presents the collision between modern and traditional values. For Strong Consideration." - The Sound View
Cast
Nana Mensah

Meeko Gattuso

Oberon K.A. Adjepong

Adam Leon

Russell G. Jones
DVD Features
BONUS FEATURES:

- Director and Producers Audio Commentary
- Deleted Scenes

BONUS SHORT FILM

Da Yie
Directed by Anthony Nti
Ghana, Belgium
Akan, English and French with English subtitles
20 minutes

A stranger takes young Matilda and Prince on a dangerous and eye-opening trip across the coast of Ghana.

Discs: 1
"Nana Mensah's winning indie.. generates endearing pathos from a story whose familiarity is offset by its humor and authenticity. "

"Mensah's tightly conceived, witty and compassionate dark comedy is a love letter to children of Ghanaian immigrants and to the Bronx."

"In Queen of Glory, writer-director-star Nana Mensah has put forth a striking New York story that is both hopeful and true to life. Mensah proves herself as a triple-threat, marking the beginning of a bright new face in indie film."

"The personal nature of the narrative gives the film its heart, but Mensah's eye for life's messy complications gives it its spirit. Queen Of Glory exults in Sarah's courage to unlock her authentic self, as well as in a filmmaker's exuberance at finding her voice."

"Queen of Glory is a quietly affecting film that depicts the ways in which new and surprising loved ones can enter our lives, even after our most treasured people have left them. It marks out Mensah as a major talent on multiple fronts."

"[A] subtle delight.... The child of Ghanaian parents herself, Mensah traverses the polyglot turf well, infusing details with astute affection and understated laughs. "

"Mensah looks in loving yet critical detail at the milieu in which she herself was raised and, working with the cinematographer Cybel Martin, realizes a distinctive style that's as memorable as the drama: she stages overlapping layers of activity in static frames that conjure poise amid turmoil."

"[Nana] Mensah couldn't have crafted a more impressive display for her many talents."

"Masterfully uses dilemmas of culture and selfhood to craft a wonderful, intimate story of discovery. Both behind the camera and in front of it, Mensah is incredible to watch."

"A love letter to the first-generation immigrant experience.... Queen of Glory is the movie to watch this summer."

"Queen of Glory is a confident, vibrant debut from writer, director, and star Mensah."

"With a careful balance of simplicity and spark, Queen Of Glory sees worlds and cultures collide in a wonderfully human display of modern America."

"Sarah, exceptionally portrayed by Nana Mensah (also known from her acting in "The Chair", "The King of Staten Island", "New Amsterdam", "Stranger Things"), takes us on a poignant journey in this charming and original dramedy."
Awards & Recognition
Winner
Best New Narrative Director
Tribeca Film Festival
Winner
Audience Award
Indie Memphis Film Festival
Winner
Best Narrative Feature
Indie Memphis Film Festival
Winner
NY Women in Film & TV Award
Hamptons Int'l. Film Festival
Winner
Best Feature Film
San Diego Int'l. Film Festival
Winner
Best First Feature Narrative
Pan African Film Festival
Nominated
New Voices/New Visions Grand Jury Prize
Palm Springs Int'l. Film Festival
Nominated
Best First Feature
Independent Spirit Awards
Nominated
Best Supporting Male
Independent Spirit Awards
Official Selection
BFI London Film Festiva
Official Selection
Mill Valley Film Festival
You May Also Like...