Passion
Directed by
Ryusuke Hamaguchi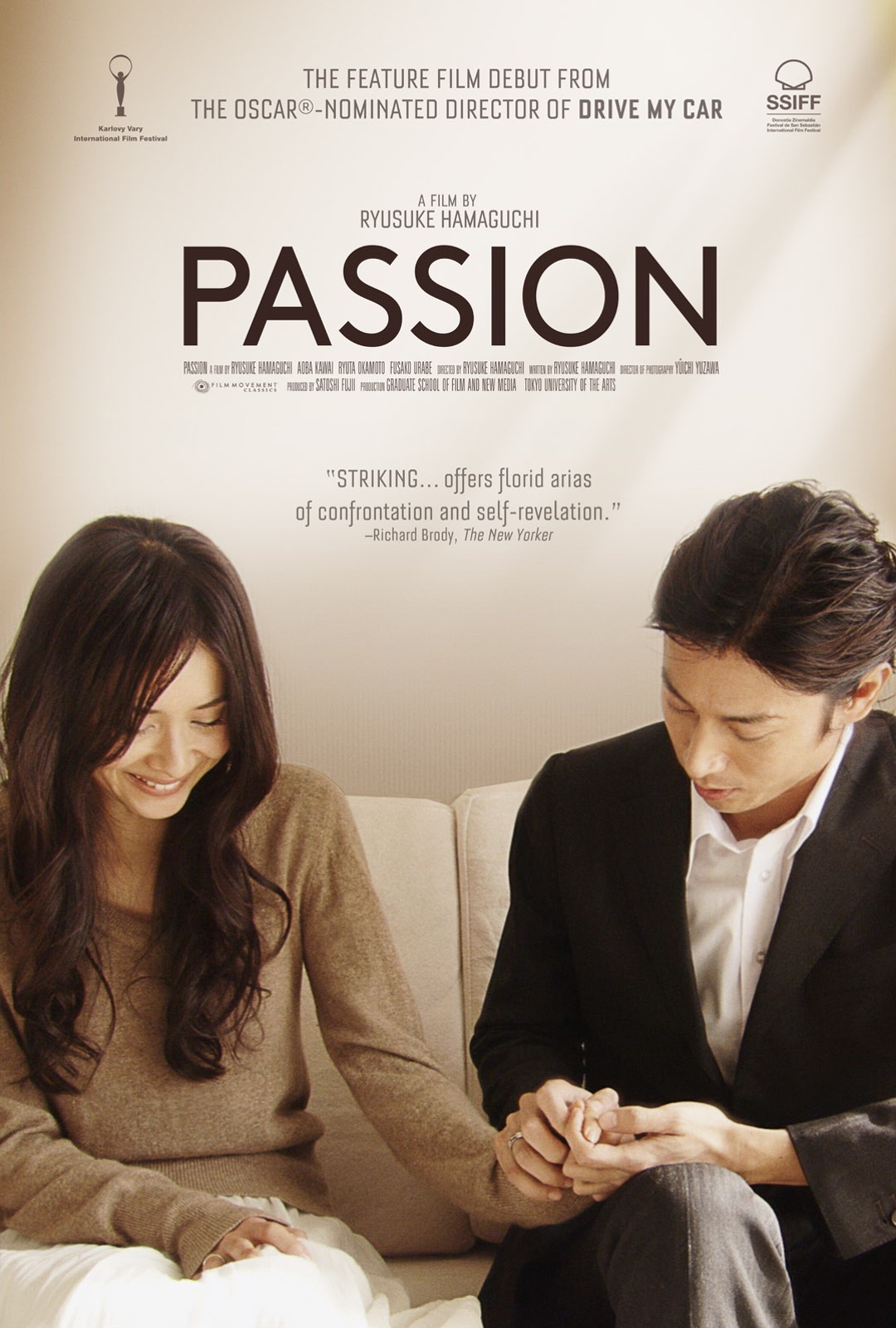 ---
To submit an order, request a preview screener, or ask a question contact Erin Farrell
A remarkable sophomore feature from one of today's preeminent auteurs. Ryusuke Hamaguchi's PASSION, his thesis project at Tokyo University of the Arts, lays the thematic foundations for what would become his internationally renowned body of work. Already trading in his recurrent themes of contemporary alienation and unrequited desire and catalyzing what would become lasting collaborations with actors such as Fusako Urabe, (WHEEL OF FORTUNE AND FANTASY) PASSION exemplifies the wellspring of Hamaguchi's rich and nuanced vivisection of relationships in the 21st century. Following a couple, Kaho (Aoba Kawai, also of WHEEL OF FORTUNE AND FANTASY) and Tomoya (Ryuta Okamoto), whose engagement announcement among friends reveals a prior infidelity, Hamaguchi infuses the pairs subsequent reckoning and devolution with characteristic emotional clarity that culminates in a devastating finale.
Cast
Aoba Kawai

Fusako Urabe

Nao Okabe

Ryuta Okamoto

Kiyohiko Shibukawa

Yue
"Hamaguchi's script offers florid arias of confrontation and self-revelation; in his striking repertoire of visual compositions, including flurries of urgent closeups and thrillingly panoramic long takes, the poised and assertive actors seem to fill not just the screen but the city itself with his prose."

"The modern cinema is defined by writer-directors whose movies reconsider the relationship between images and spoken language; the prolific young Japanese filmmaker Ryûsuke Hamaguchi...finds original responses to the challenge, as seen in his first feature, "Passion," from 2008."

"Ryusuke Hamaguchi's "Passion"... is a movie which not only highlights the director's gift of working with actors, but also his sense of place and time, resulting in a story which is both contemplative and captivating."
Awards & Recognition
Nominated
Grand Prize
Tokyo FILMeX
Official Selection
San Sebastián Film Festival
Official Selection
Karlovy Vary Int'l. Film Festival
You May Also Like...