Lapsis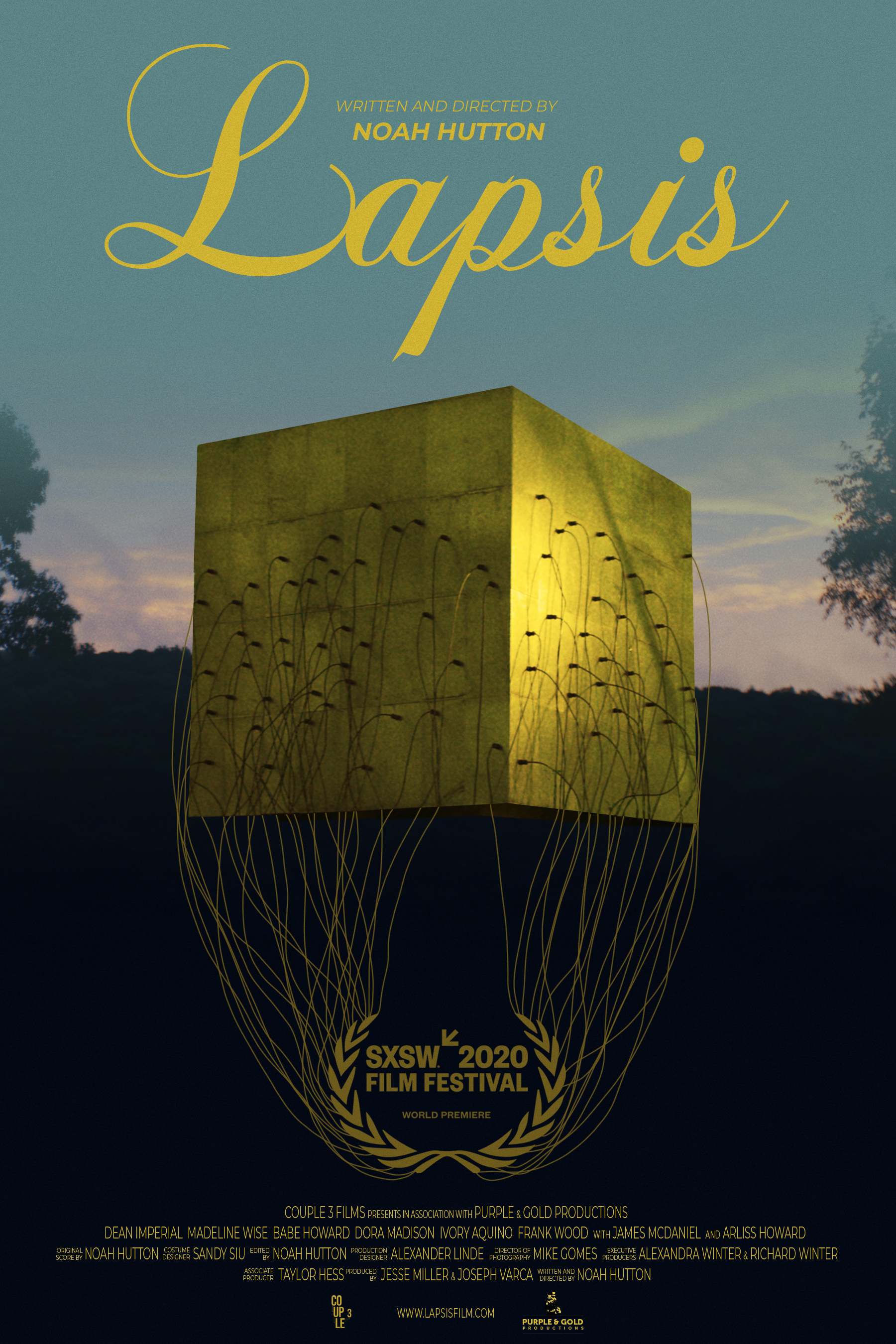 ---
To submit an order, request a preview screener, or ask a question contact Maxwell Wolkin
New York, an alternate present: the quantum computing revolution has begun and investors are lining their pockets in the quantum trading market. Building the network, though, requires miles of infrastructure to be laid between huge magnetic cubes by "cablers" - unprotected gig workers who compete against robots to pull wires over rough terrain.

Queens delivery man Ray Tincelli is skeptical of new technology, and the buy-in to start cabling is steep, but he struggles to support himself and his ailing younger brother, who suffers from a mysterious illness. So when Ray scores a shady permit, he believes their fortunes may have finally changed. What he doesn't expect is to be pulled into a conspiracy involving hostile cablers, corporate greed, and the mysterious "Lapsis" who may have previously owned his permit. Called "a smart class-conscious sci-fi parable" by The Hollywood Reporter, LAPSIS is a darkly comic and timely look at the gig economy and the failed utopian promises of big tech.
"A sharp take-down of unfettered crony capitalism."

"A smart class-conscious sci-fi parable."

"Noah Hutton's feature debut is an ambitious blend of modern technology and timeless concerns, bolstered by a winking good humor."

"Hutton scores a direct hit on the persistent machinations of corporations to nickel and dime everyone at each turn. The ridiculous complexity of life in systems designed for other systems instead of humans is ridiculed to great effect. "

"Like a lot of indie science fiction, writer/director/composer Noah Hutton's Lapsis takes place in a five-minutes-from-now sort of future, one which looks like if the Apple II-era '90s suddenly leaped forward into quantum computing, and the rest of the world was left behind. But the allure of Lapsis isn't in its retrofuturism, but in the way Hutton melds these technologies with a dark sense of humor about the consumptive nature of capitalism. The technology may change, but workers will still owe their soul to the company store."

"Feeling like a combination of Sorry to Bother You and Wild, Noah Hutton's ambitious directorial debut Lapsis is the type of sci-fi satire that the festival circuit was built to discover. Thanks to a creative premise and witty dialogue, Hutton has delivered a film that is both entertaining and thought-provoking."

" Hutton's inventive storytelling weaves a clever web throughout...."

"An ingenious social satire wrapped inside an intelligent sci-fi parable."

"Lapsis lives on the central performance by Dean Imperial as Ray, and that life is undoubtedly vibrant and complex."

"A world away from the clichés of popular science fiction, this is the real thing."

"...entertainingly original.... This tale of a floundering gig-economy worker straddles both the bleak present-tense reality of Ken Loach's "Sorry We Missed You" and the subversive near-future political satire of Boots Riley's "Sorry to Bother You" while arriving at a whimsical critique all its own."

"Commanded by nuanced performances and smartly written by Hutton, Lapsis is a tremendous, radicalizing sci-fi project that not only feeds you anger but offers solutions to its existential crises deep in the American wilderness. "
Awards & Recognition
Winner
Jury's Choice Award
Bucheon Int'l. Fantastic Film Festival
Nominated
Grand Jury Award
SXSW
Official Selection
Fantasia
Official Selection
Cleveland Int'l. Film Festival
Official Selection
Nantucket Film Festival
You May Also Like...