Ice Cold in Alex
Directed by
J. Lee Thompson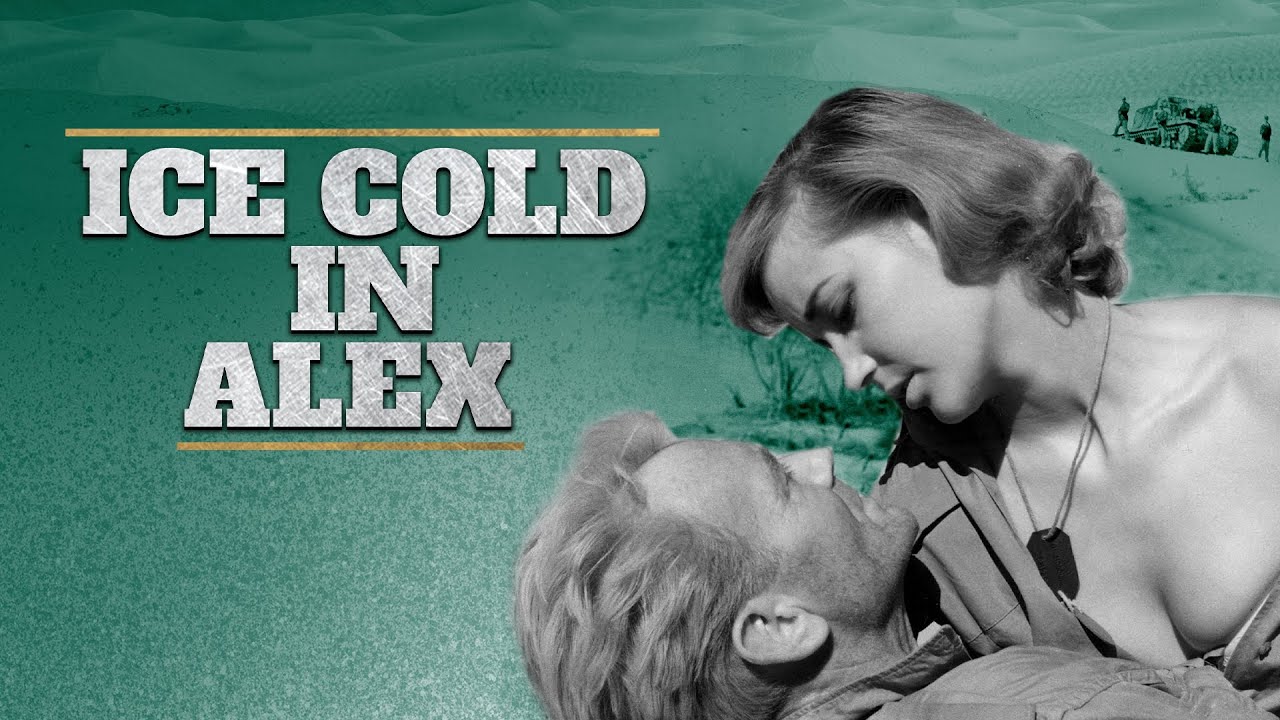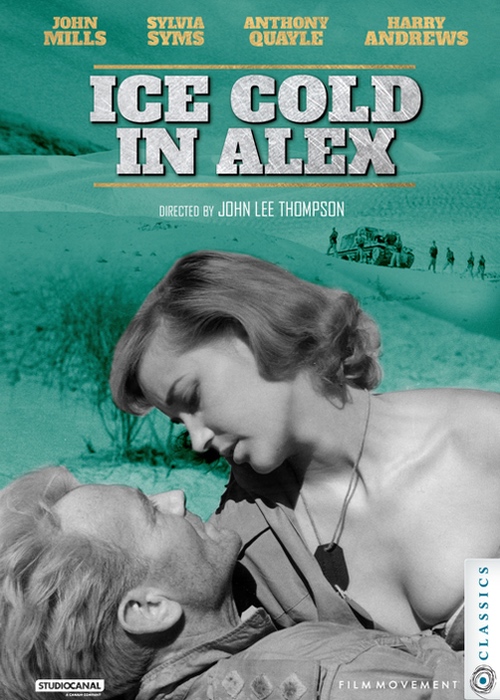 ---
To submit an order, request a preview screener, or ask a question contact Maxwell Wolkin
A thousand square miles of blazing, pitiless desert, and a story so unusual, so gripping that it could spring only from life itself. The Mediterranean of 1942; along the barren North African coast where war has turned towns into smoking ruins, and the grim struggle surges to and fro. But that is just the background; the story is about people, not war - and it happens to be true.
DVD Features
Extended Clip from A Very British War Movie Documentary
John Mills Home Video Footage
Interview with Melanie Williams
Steve Chibnall on J. Lee Thompson
Interview with Sylvia Syms
Film Movement company trailer
Discs: 1
"As tense as The Wages of Fear, and featuring cinema's most refreshing beers.... Ice Cold in Alex (1958) has a simple, concise plot yet packs a hefty moral weight. Sixty years after its release, director J. Lee Thompson's desert epic still stands up as an essential war film. "

"[A]n often forgotten gem from 1958. Presented ... with its full running time – not the cut down American version – we are treated to one of John Mills' career best performances as Captain Anson alongside Sylvia Syms who has still been going strong in film and TV in recent years. Based on Christopher Landon's novel the film is one of hope that tells a personal story and allows the audience to get behind Anson as he battles to survive and dreams of having that ice cold beer one day. He's not perfect, and the people he comes across have their own issues too, and so Landon's writing allows the war setting to take a back seat to character study and emotional connections."

"Director J. Lee Thompson captures the stark, pitiless atmosphere of the desert superbly. The screenplay skillfully blends excitement, a hint of romance and a fearful sense of danger."

"A moving account of a group of strangers surviving the odds brings out one of John Mills' best performance."
Awards & Recognition
Winner
FIPRESCI Prize
Berlin Film Festival
Nominated
Golden Bear
Berlin Film Festival
Nominated
Best Film
BAFTA Awards
Nominated
Best British Film
BAFTA Awards
Nominated
Best Actor
BAFTA Awards
Nominated
Best British Screenplay
BAFTA Awards
You May Also Like...