East Jerusalem West Jerusalem
East Jerusalem West Jerusalem
Directed by
Henrique Cymerman
,
Erez Miller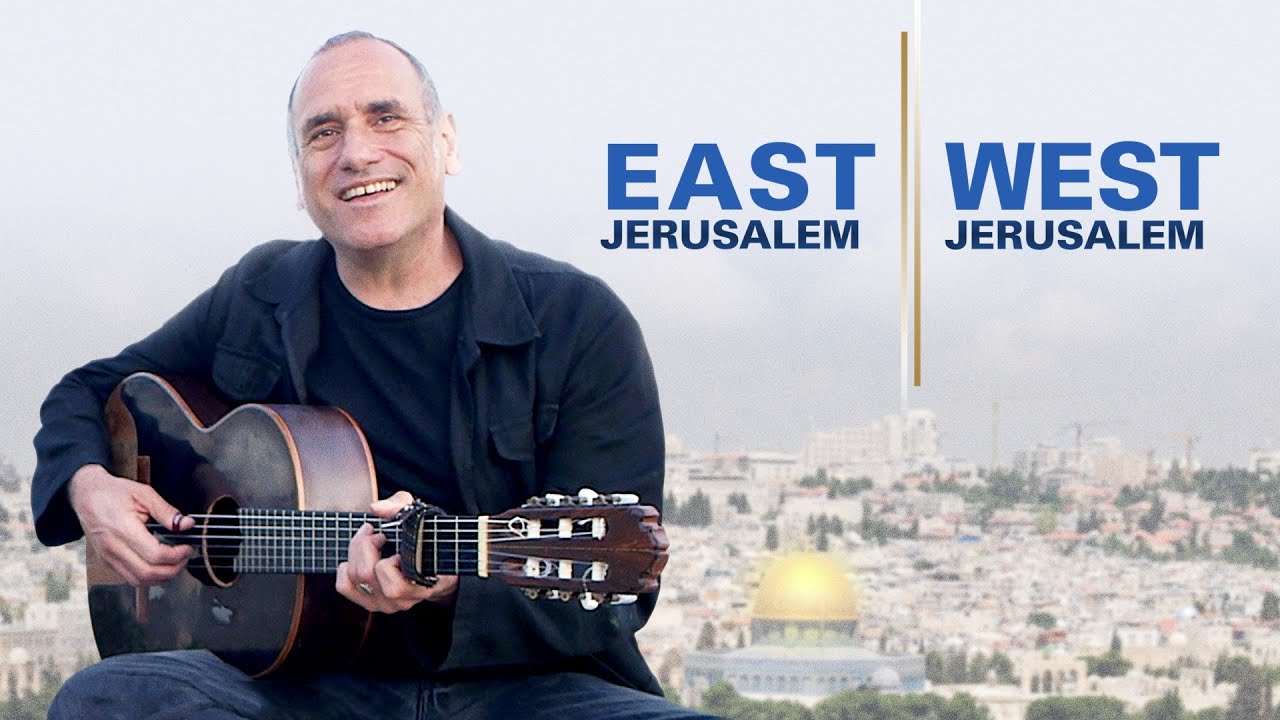 Israeli singer-songwriter David Broza sets out to realize his dream of cooperation and dialog between Israelis and Palestinians through music. During 8 days and nights of joint creation by his mixed Jewish and Muslim band in an East Jerusalem studio, a hopeful message of equality and unity arises. Featuring Steve Earle and Mira Awad.

"Recommended" - Video Librarian "The songs are inspiring, the performances are outstanding, and the entire project appears to have had lasting success in the form of continuing workshops and collaborative performances... The scenes of actual recording are excellent—educational in their own right as examples of this very complicated craft—and the music itself... is bright and agreeable. Not only is this documentary a worthy peace effort, but it demonstrates how one or two individuals can make an enormous difference in many lives. It raises the hope that others will emulate their experience." - Sheila Intner, EMRO. Highly Recommended.
DVD Features
Deleted Scenes including additional performances by David Broza and Steve Earle
Sound: Stereo 2.0
Discs: 1
"While collaborations like this aren't unprecedented, the timing and scope of this project has far-reaching effects. The album is good; the making-of documentary is extraordinary."

"At a time when Israel and Palestine seem as hopelessly divided as ever, the documentary shows how artistry can wrestle with heavy societal themes to inspire personal, soul-stirring music."

"...Israeli filmmakers Erez Miller and Henrique Cymerman manage to inject a sense of optimism into a conflict that often seems desperate and without solution."
Awards & Recognition
Official Selection
Woodstock Film Festival
Official Selection
Palm Beach Int'l Film Festival
Official Selection
Jewish Motifs Film Festival
Official Selection
San Francisco Jewish Film Festival
You May Also Like...