Dunkirk
Directed by
Leslie Norman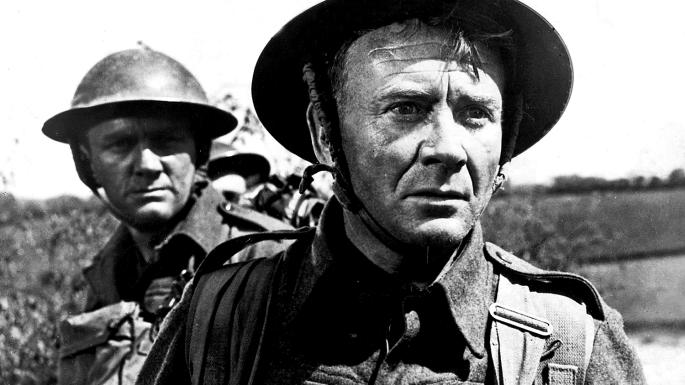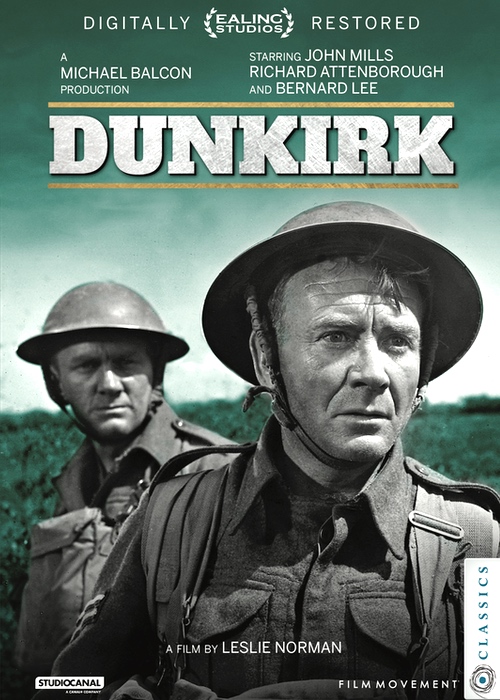 ---
To submit an order, request a preview screener, or ask a question contact Maxwell Wolkin
One of the most authentic cinematic representations of World War II, DUNKIRK recounts the dramatic events of Operation Dynamo, the Royal Navy's evacuation of over 350,000 Allied troops from Nazi-occupied France in 1940. Told from dual perspectives, the epic film follows stranded British Army Corporal "Tubby" Binns (John Mills) and civilian volunteers Charles Foreman (Bernard Lee) and John Holden (Richard Attenborough), whose destinies intersect on the beaches of Dunkirk.
DVD Features
Dunkirk Operation Dynamo Newsreel
Young Veteran Ealing Short
Interview with actor Sean Barrett
John Mills home movie footage
Film Movement company trailer
Discs: 1
"It is... a tightly crafted, hard-nosed war picture, told mostly through the eyes of two protagonists: one a British soldier (John Mills) awaiting evacuation from Dunkirk beach, the other a British reporter (Bernard Lee), who covers the events and then leads the charge of civilian boats assisting the rescue. It may not be as formally flamboyant as Nolan's telling, but it's a brilliant antecedent."

"For those who thought Christopher Nolan's shattering summer spectacle could have benefitted from greater historical context need look no further than Leslie Norman's epic wartime classic from 1958.... Similarly to Nolan's film, the focused viewpoint here eschews any reference to the part played by other Allied forces in the build-up to the evacuation – although mercifully, this film doesn't stroke the British ego quite so much. What does come through, though, is the sense of sacrifice made by those who fought for us, encapsulated most pointedly in the drained but determined strength of Mills' commander, and viscerally amplified by the director's use of stock footage to intensify the atmosphere. The majesty of Malcolm Arnold's orchestral score may initially suggest that this Dunkirk be a more factitious deconstruction of those events, but Nelson directs with a sombre tone that authentically captures the brutality faced by those on the frontline. "

"In many ways the 1958 version of this major event during WWII is equally as good as Christopher Nolan's 2017 one. Both offer a slightly different prospective despite being based on the events at Dunkirk. The focus of the 1958 version is squarely on the British Army's point of view, depicting soldiers becoming detached from their units and struggling back through enemy occupied territory to the beaches at Dunkirk. It's done brilliantly and I simply love the way it's made. I highly recommend you revisit this one...."

"While handling a legendary-by now almost a sacred-subject, and with an admiring sense of its heroism, it is not afraid to show those who were involved in it as men first and heroes second."
You May Also Like...