Antonio Lopez 1970: Sex Fashion & Disco
Antonio Lopez 1970: Sex Fashion & Disco
Antonio Lopez 1970: Sex Fashion & Disco is a time capsule of Paris and New York between 1969 and 1973 as viewed through the eyes of Antonio Lopez (1943-1987), the dominant fashion illustrator of the time. A native of Puerto Rico and raised in The Bronx, Antonio was a seductive arbiter of style and glamour who, beginning in the 1960s, brought elements of the urban street to a postwar fashion world desperate for change and diversity. Counted among Antonio's discoveries—muses of the period—were iconic beauties such as Grace Jones, Jessica Lange, and Jerry Hall, as well as Warhol Superstars Donna Jordan, Jane Forth and Patti D'Arbanville. Antonio's inner circle was also comprised of his romantic and creative partner, Juan Ramos, makeup artist Corey Tippin, photographer Bill Cunningham, and rival designers Karl Lagerfeld and Yves Saint-Laurent. All these characters and more come together to create a vivid portrait of Antonio Lopez and the revolutionary fashion world he helped create.
Director & Cast
Director:

James Crump

Starring:

Joan Juliet Buck

Starring:

Bill Cunningham

Starring:

Paul Caranicas

Starring:

Michael Chow

Starring:

Pat Cleveland

Starring:

Patti D'Arbanville

Starring:

Jerry Hall

Starring:

Jessica Lange

Starring:

Grace Coddington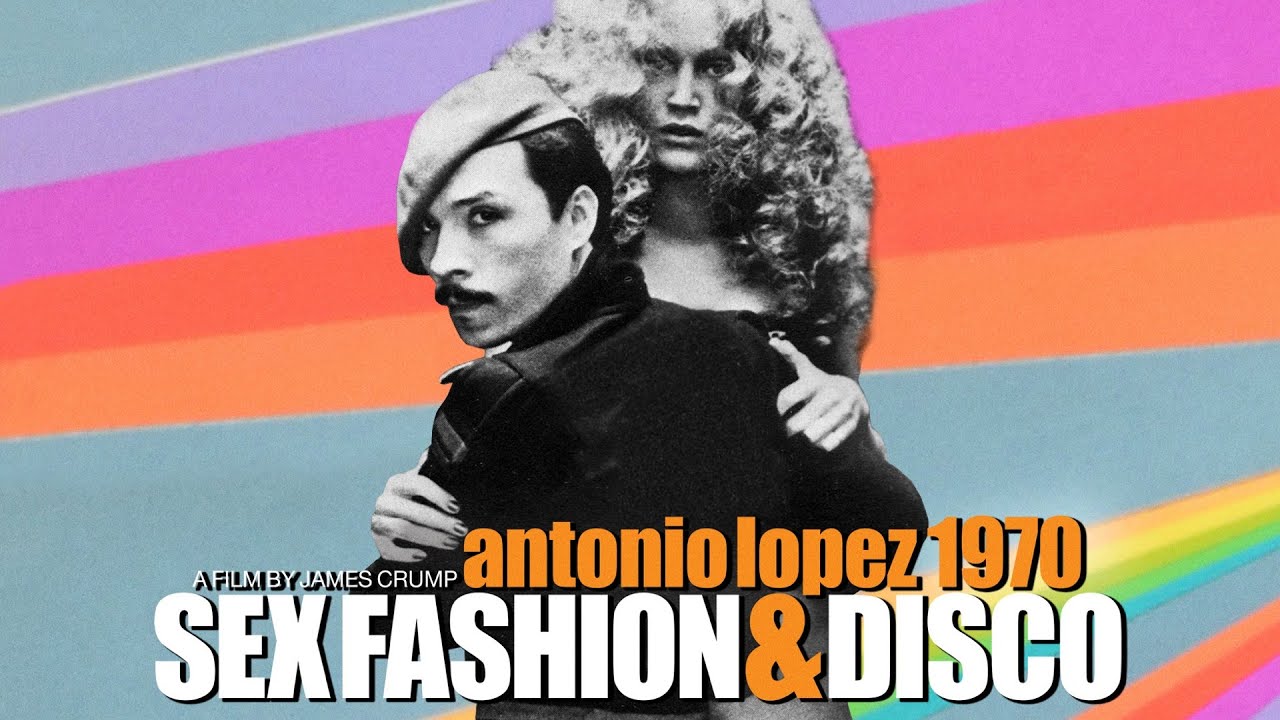 "The Picasso of fashion is given his deserving due in this irresistibly seductive documentary, chronicling his inspirational—and very wild—life in the jungle of style…lovely, loving and very real…Lopez's work remains as fresh, exciting and seriously influential as it was a staggering 40 years ago. "

"A colorful and nostalgic trip into a watershed moment of our cultural past… [a] lovingly-crafted tribute. "

"A warm remembrance of Antonio's sensual spirit, and a celebration of his work, the film is also a vibrant period portrait of New York's creative scenesters from a time when hippies cruised Central Park by day and the club Max's Kansas City by night. While the film seeks to put Antonio's name on the same level as the boldfaced names he rubbed elbows with, it is a stark, sorrowful reminder of the many artistic geniuses cut down in their prime by AIDS."

"... the movie fairly pulsates with rare film clips and a seemingly endless trove of photographs, all set against the defining music of the time from the likes of Donna Summer, Isaac Hayes, Curtis Mayfield and Chic."

"... alive with art, music and the recollections of players from that world, including Jessica Lange, Vogue creative director Grace Coddington and the late New York Times society photographer Bill Cunningham."

"... a full-throttle visual treat to behold. "

"Sex, Fashion & Disco Is a Delicious, Ultra-Chic Cultural Romp."

"Whatever you're doing, stop. You don't even need to read this. Just go see Antonio Lopez 1970: Sex Fashion & Disco, the documentary by James Crump. It's important for a few reasons, mainly because Lopez, the center figure of the documentary, lived a storied life as intoxicating and full of glamour as the film's title implies. Fashion, disco and yes, lots of sex. The Nuyorican fashion illustrator oozed brio, with the sweep of his hand turning his subjects––already beautiful––into exalted visions of the times. He was prophetic. "

"With insight and praise from contemporaries like Karl Lagerfeld and Grace Jones, this documentary is a dazzling look inside the world of '70s fashion."
Metropolis Grand Jury Prize
DOC NYC
Winner
Best Fashion Feature Film
Cinefashion Film Awards
Official Selection
BFI London Film Festival
Official Selection
IDFA
Official Selection
Melbourne Int'l. Film Festival
Official Selection
Seattle Int'l. Film Festival
Official Selection
NewFest
Official Selection
San Juan Int'l. Film Festival
Official Selection
OUTshine Film Festival