Yalda, a Night for Forgiveness
Directed by
Massoud Bakhshi
Yalda, a Night for Forgiveness
The lights and cameras are all in position. The moderator takes a last quick look at his notes. The final seconds of the intro ad roll by, and then the show goes live. Tonight's guest is Maryam, a young woman condemned to death for murdering her husband. With her in the studio is Mona, the daughter of the dead man. Maryam is supposed to beg for forgiveness, and her life, for the camera. If Mona grants her forgiveness, Maryam will live, and the show's sponsors will pay Mona a reward. If she denies it, Maryam will die. Millions of television viewers are tuning in on the night of Yalda, the Persian celebration of the winter solstice, to see Maryam's fate unfold. Alluding to a real, popular Iranian TV show, the television studio serves as a stage for a startling chamber play between these two women, and the social pressures behind their circumstances.
In Theater Playdates
Sort By:
Virtual Theater Screenings
Sort By:
| Venue | City | State | Begins |
| --- | --- | --- | --- |
| Laemmle Theatres | Los Angeles | CA | December 11, 2020 |
| Gene Siskel Film Center | Chicago | IL | December 11, 2020 |
| Charles Theatre | Baltimore | MD | December 11, 2020 |
| The Senator Theatre | Baltimore | MD | December 11, 2020 |
| Parkway Theater | Minneapolis | MN | December 11, 2020 |
| Tivoli at the Nelson-Atkins | Kansas City | MO | December 11, 2020 |
| Bozeman Film Society | Bozeman | MT | December 11, 2020 |
| Cleveland Cinematheque | Cleveland | OH | December 11, 2020 |
| Park City Film Series | Park City | UT | December 11, 2020 |
| Vermont International Film Festival | Burlington | VT | December 11, 2020 |
| SIFF | Seattle | WA | December 11, 2020 |
About Virtual Cinema
Virtual cinema is video-on-demand streaming brought to you by Film Movement in partnership with local independent movie theaters, which allows you to stream first-run movies and revivals of classic films at home on your TV or on your mobile device prior to their availability on any other digital platform. The proceeds from your streaming rental is shared between Film Movement and the presenting art house movie theater of your choice, so all ticket purchases help support independent cinema.
Learn More
Need assistance with Virtual Cinema? Visit our FAQ!
Virtual Cinema FAQ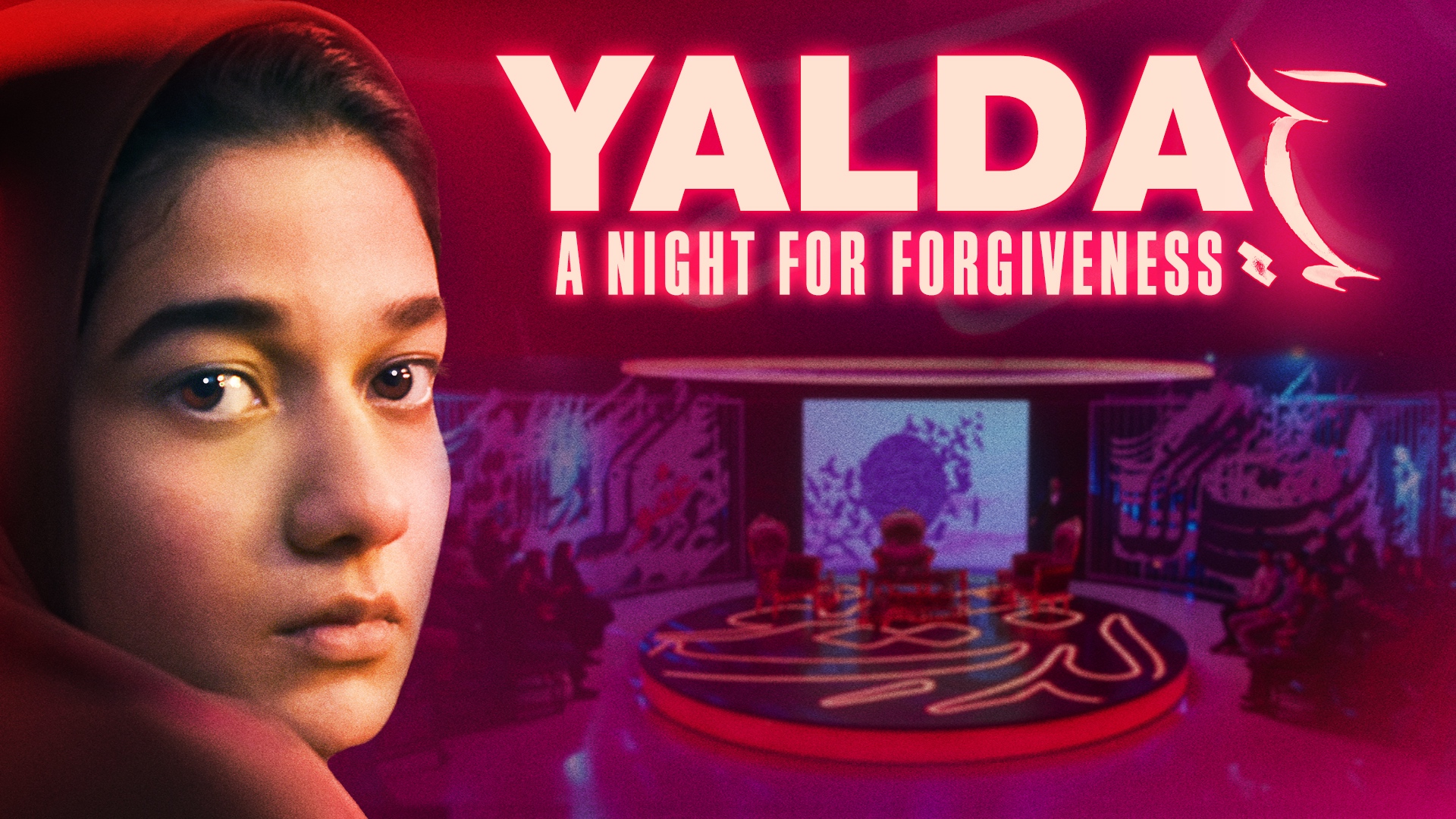 "A clever, suspenseful exposé of Sharia law. "

"Contrasting Asgari's emotional volatility with something more reserved, Jafari delivers a memorable performance of many shades as a morally dubious woman involuntarily stuck in a position of crushing power in front of millions rooting for Maryam."

"The slick assurance of Bakhshi's approach makes for an accessible, pacey melodrama...."

"Yalda, a Night for Forgiveness is a purposefully provocative drama that forces viewers to consider the dualities of reality and authenticity."

"Timely, terrifying, and simultaneously overstrung, Yalda, a Night of Forgiveness is an excellent showcase for the limited instances of potential female agency."

"[I]t is an impressive feature. The intensity is almost non-stop...."

"This emerging filmmaker is showing no signs of dampening his creative intentions. With his latest effort, he's crafted a socially conscious film while making some truly bold cinematic choices."
Winner
Grand Jury Prize - World Cinema, Dramatic
Sundance Film Festival
Nominated
Crystal Bear - Generation 14plus
Berlin Int'l. Film Festival
Official Selection
Sofia Int'l. Film Festival
Official Selection
Luxembourg Int'l. Film Festival