Viva Laldjerie
Directed by
Nadir Mokneche
Three women: a mother, her daughter and a prostitute have been living in a hotel in the heart of Algiers amid creeping fundamentalism. Goucem, the daughter, has chosen a modern, emancipated life, spending steamy weekends in nightclubs. Fifi, her faithful friend, prostitutes herself under the thumb of a local protector. Papicha, the mother, eats pizzas in front of the television, torn between fear and nostalgia for the cabaret days of her youth. Known in Europe as the North African Pedro Almodovar, filmmaker Nadir Mokneche weaves a richly drawn portrait of women exiled in their own country.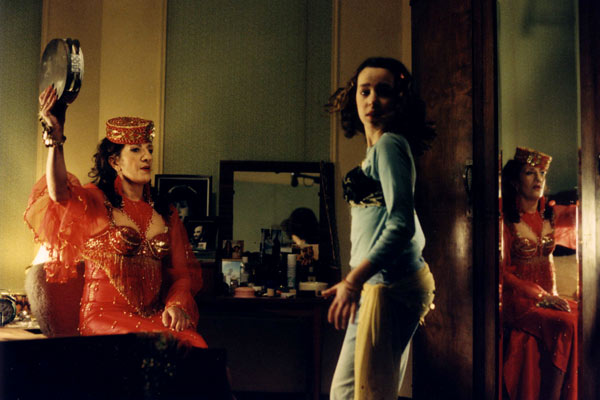 "Viva Algeria possesses a colorful spirit and a deep feeling for the plight of maligned women. "

"Nadir Mokneche's "Viva Laldjerie" jumps off the screen with humor, poignancy and local color."

"Special credit should go to Lubna Azabal, who carries much of the film with her presence alone. She is radiant throughout as Goucem; Azabal has the type of screen magnetism that makes it hard to look away."
Nominated
Best Film
Thessaloniki Int'l Film Festival
Official Selection
Karlovy Vary Int'l Film Festival
Official Selection
Cairo Int'l Film Festival
Official Selection
Toronto Arab Film Festival