The Real Thing
IN THEATERS AND ON DEMAND 06.04.2021
After a floundering toy salesman rescues a beguiling woman whose car was stuck on the train tracks, she inadvertently whisks him into an epic series of misadventures that turn his life upside down. While his once humdrum routine was already complicated by two female co-workers, he soon finds himself entrenched with gangsters, strange interlopers, kidnapping and other sundry crimes and misdemeanors. Singular auteur Koji Fukada (A Girl Missing) marks his first time adapting someone else's work to the screen by bringing this popular manga to life replete with his patently idiosyncratic and lively take on human nature, fatalism, and true love. This film is shown in two parts. "A four hour astonishment." - The Film Stage
Director & Cast
Director:

Koji Fukada

Starring:

Win Morisaki

Starring:

Kaho Tsuchimura

Starring:

Yukiya Kitamura
In Theater Playdates
Sort By:
Virtual Theater Screenings
Sort By:
About Virtual Cinema
Virtual cinema is video-on-demand streaming brought to you by Film Movement in partnership with local independent movie theaters, which allows you to stream first-run movies and revivals of classic films at home on your TV or on your mobile device prior to their availability on any other digital platform. The proceeds from your streaming rental is shared between Film Movement and the presenting art house movie theater of your choice, so all ticket purchases help support independent cinema.
Learn More
Need assistance with Virtual Cinema? Visit our FAQ!
Virtual Cinema FAQ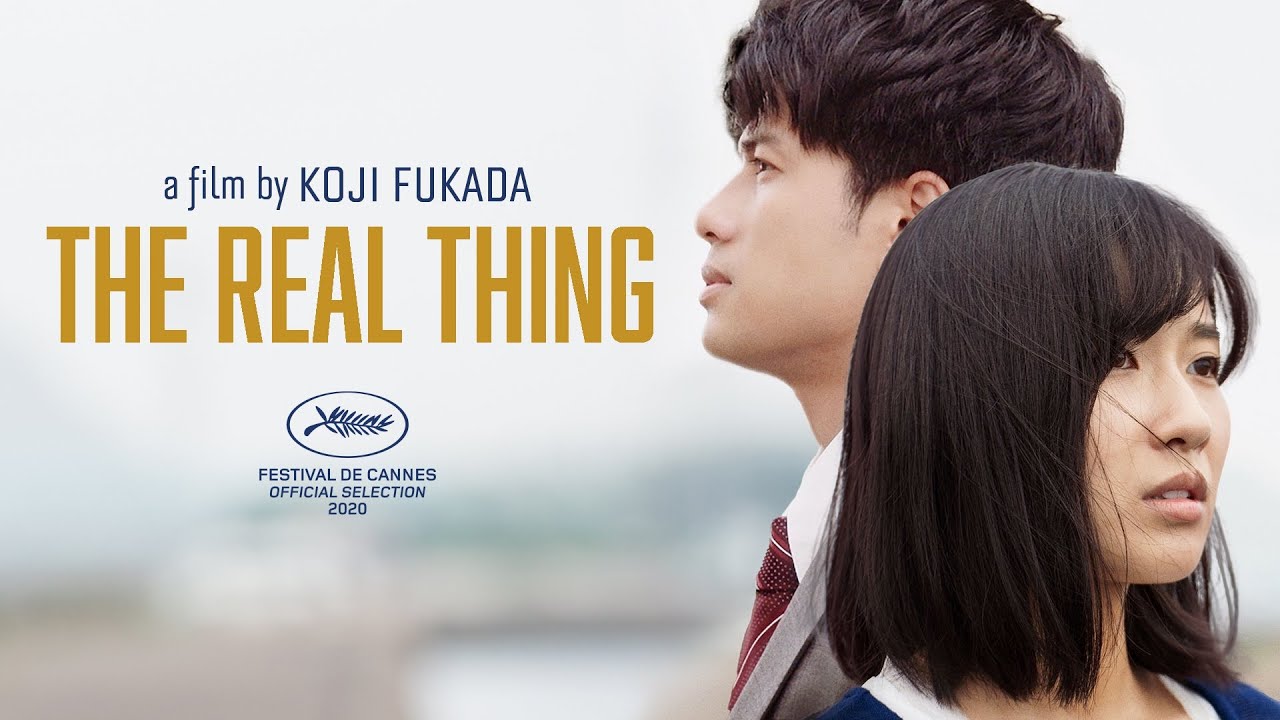 "Kôji Fukada's 'The Real Thing is a four-hour astonishment and one of the best Japanese films in recent memory. Grade A"

"The Real Thing reveals Fukada to be playing a patient, very resonant long game, underscoring the struggle to wrest oneself out of social vices. The film is a grand melodrama disguised as a rom-com."

"Win Morisaki's and Kaho Tsuchimura's ability to stretch themselves out emotionally throughout "The Real Thing", to take their characters step-by-step through their journey between being a high functioning saviour type to a desperate tortured soul, is a cinematic experience well worth sitting through a nearly 4 hour long film."

"Shot with a whimsical realism and filled with a series of twists and reversals, Fukada's elliptical tale is less one of romantic fulfilment than a search for the true self but finally allows its heroes to find mutual salvation in staking all on love. "

""The Real Thing" might be the purest... work yet from an emerging auteur who's singularly compelled by the friction between public order and private chaos."

"The Real Thing is a wonderful slice of life with complex characters and plenty of drama, looking at life and relationships in modern Japan. Watch it."
Official Selection
Cannes Film Festival
Official Selection
Tokyo Int'l. Film Festival
Official Selection
San Diego Asian Film Festival
Official Selection
Hawaii Int'l. Film Festival