In Theaters 05.19.2023 or Watch at Home 08.01.2023
In nearly every police precinct, detectives are inevitably confronted with a case that goes unsolved. The more heinous the crime, the more it haunts those whose duty it is solve it. Such is the dilemma for Yohan Vivès—a young, recently promoted police Captain—when he begins investigating the gruesome murder of a young women named Clara in the town of Grenoble. It's clear that the attack was pre-meditated, and the violent nature of the crime suggests revenge. Vivés' team methodically digs through the details of Clara's life, uncovering her secrets in hopes of weeding out the killer. Certain their suspect is a scorned ex-lover, Vivés is confronted with another, more complicated question: which one? Based on a true crime book by Pauline Guéna, The Night of the 12th is a gritty mystery that's "both highly effective and brilliantly acted, where procedures and mindsets reveal a frayed society" (Cineuropa), posing uneasy questions about the male-dominated world of law enforcement, and their ability to handle the violent crimes routinely perpetrated against women victims.
Director & Cast
Director:

Dominik Moll

Starring:

Bastien Bouillon

Starring:

Bouli Lanners

Starring:

Anouk Grinberg

Starring:

Mouna Soualem

Starring:

Pauline Serieys
Where to Watch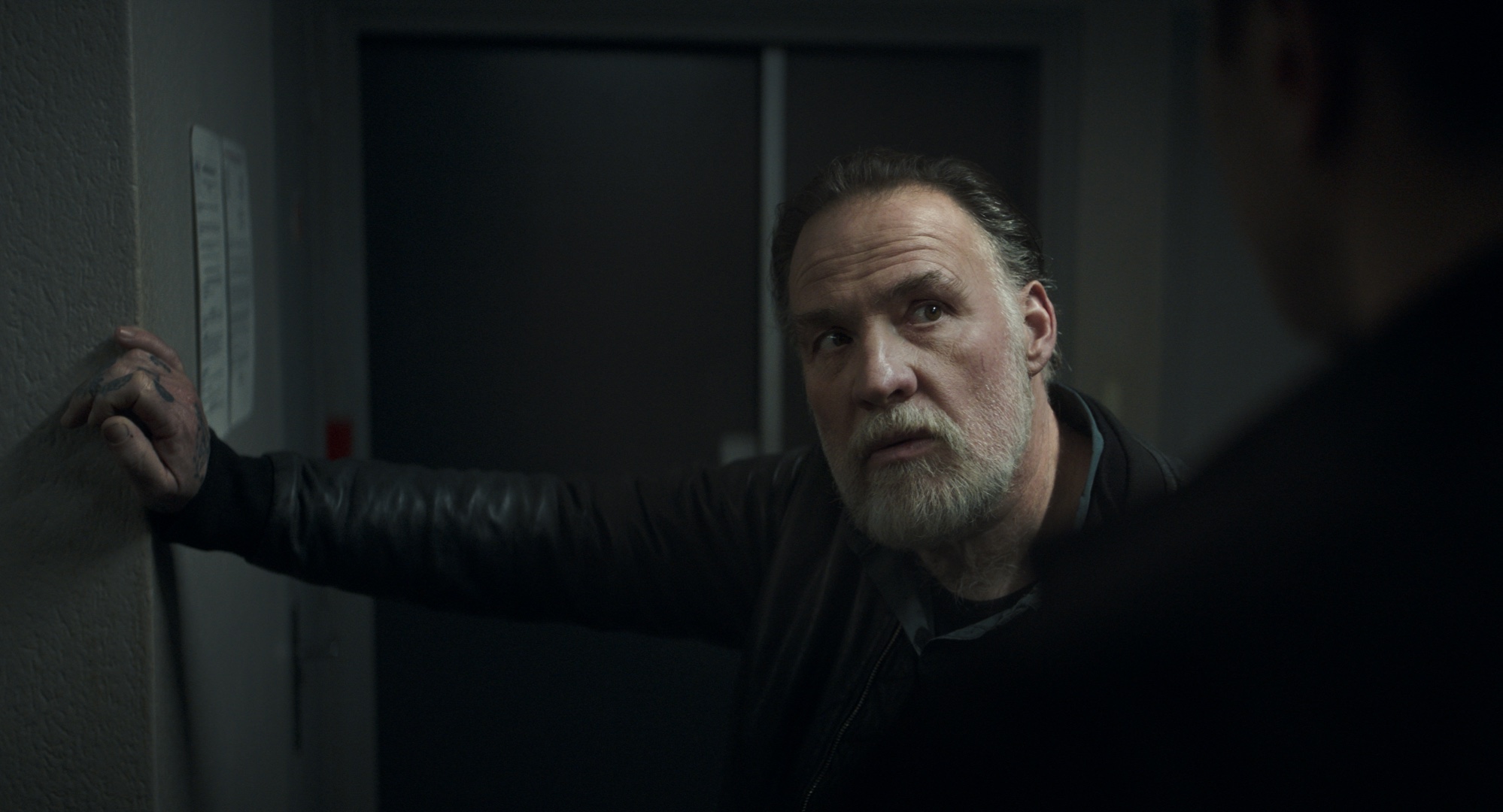 "Critic's Pick! A refreshingly grounded picture of crime-fighting."

"A brooding, serpentine investigative drama that brings to mind movies like Zodiac and Memories of Murder, [A] taut and piercing thriller...."

"Movies like Zodiac use their tales of serial killers on the loose to suggest an inchoate, growing sense of evil that corrupts institutions and human relationships. The Night of the 12th is more modest. It's only about one murder. What makes it so chilling, however, is the way it connects that crime, and its lack of a solution, to a profoundly diseased social dynamic. If other movies of this type end on the troubling idea that the killer could be anybody, The Night of the 12th dares to suggest that the killer, in some ways, is all of us."

"A deft and satisfying police procedural in command of its unusual tone, The Night of the 12th (La Nuit du 12) is perfectly cast and constructed with quietly thrilling rigour."

"The Night Of The 12th will emotionally exhaust audiences and get under their skin with its haunting ending…It may be time the police procedural made an arthouse comeback"

"Always engaging, with Bouillon and Lanners both tearing into their respective roles with relish. A moody and fascinating piece of work."

"French film-maker Dominik Moll has given us a gripping true-crime procedural, a desolate study of the ubiquity of evil and misogynist violence and the abyss of unknowing into which everyone finds themselves gazing... a brutally engrossing drama."

"With its economical storytelling and sharply drawn characters, The Night of the 12th is an immensely watchable crime film."

"Dominik Moll crafts a French-style Zodiac, an ensemble police investigation both highly effective and brilliantly acted, where procedures and mindsets reveal a frayed society."

"The Night of the 12th morphs from a fascinating procedural, in which the continuous dead ends affect the psyches of the investigators, into a sadly damning portrayal of innate misogyny."

"This is an iron-grip film from minute one, an unbearably tense procedural that is punctuated by outbursts of anger and moments of achingly sad candour."

"The Night of the 12th is a feature to sleuth along with, as Moll's second whodunnit in a row, but it's also a picture to sink into as its stark truths inhabit everything seen and heard."

"Even though we know this is the story of an unsolved case, we constantly feel as if a breakthrough might be hiding around every corner. On the surface, the movie is a deadpan police procedural in which the detectives employ all the usual techniques to track down a murderer. On a deeper level, it's a profoundly disturbing plunge into the dark recesses of the human psyche."

"While a specific killer may not be unmasked, toxic masculinity and its co-conspirator the patriarchal society stand in the dock - and the case against them is damning."

"A skillfully turned French crime picture…[The Night of the 12th] suggests that what makes this murder case especially interesting is not whodunnit, but the sexual politics underlying the crime and the investigation."

"... one of the most unorthodox and original police procedurals I've ever seen. It eschews convention and steadfastly ignores the recognized tropes of the crime mystery blueprint. For those reasons alone, it should be seen by all fans of that genre."

"It's almost bold of director Dominik Moll and screenwriter Gilles Marchand to center their film so much around both the male perspective and flawed, albeit noble cop protagonists, and intriguing how Night of the 12th flips this on its head by having them get lost in the abyss of the case by simply feeling like bureaucrats: detective work more about filing reports and getting the printer to work than anything actually productive or satisfying."
Winner
Best Film
César Awards
Winner
Best Director
César Awards
Winner
Best Adapted Screenplay
César Awards
Winner
Best Male Newcomer
César Awards
Winner
Best Supporting Actor
César Awards
Winner
Best Sound
César Awards
Winner
Best Film
Lumières Awards
Winner
Best Screenplay
Lumières Awards
Official Selection
Cannes Film Festival
Official Selection
Jerusalem Film Festival
Official Selection
Closing Night Film
American French Film Festival
Official Selection
CINEMANIA Film Festival
Official Selection
Philadelphia Film Festival
Sort By:
Venue

City

State

Begins

Quad Cinema
New York
NY
May 19, 2023
Laemmle Royal
Los Angeles
CA
June 9, 2023
Fountain Theater
Mesilla
NM
June 9, 2023
Metro Cinema
Edmonton
AB
June 9, 2023
Cinema Art Theatre
Fairfax
VA
June 9, 2023
Laemmle's Town Center 5
Encino
CA
June 9, 2023
Laemmle Glendale
Glendale
CA
June 9, 2023
Tallahassee Film Society
Tallahassee
FL
June 10, 2023
TIFF Bell Lightbox
Toronto
ON
June 13, 2023
French American Cultural Society
San Francisco
CA
June 13, 2023
ByTowne Cinemas
Ottawa
ON
June 16, 2023
Grand Illusion Cinema
Seattle
WA
June 16, 2023
Harkins Shea 14
Scottsdale
AZ
June 16, 2023
a/perture cinema
Winston Salem
NC
June 16, 2023
New Plaza Cinema
New York
NY
June 16, 2023
Avalon Theatre
Washington
DC
June 21, 2023
Grail Moviehouse
Asheville
NC
June 23, 2023
The Dairy Center for the Arts
Boulder
CO
June 28, 2023
Wexner Center for the Arts
Columbus
OH
June 29, 2023
Portland Museum of Art
Portland
ME
July 7, 2023
Harris Theater
Pittsburgh
PA
July 21, 2023
Woodward Theater
Cincinnati
OH
July 31, 2023
Cleveland Cinematheque
Cleveland
OH
August 10, 2023