The Indelicate Balance
Directed by
Joseph W. Sarno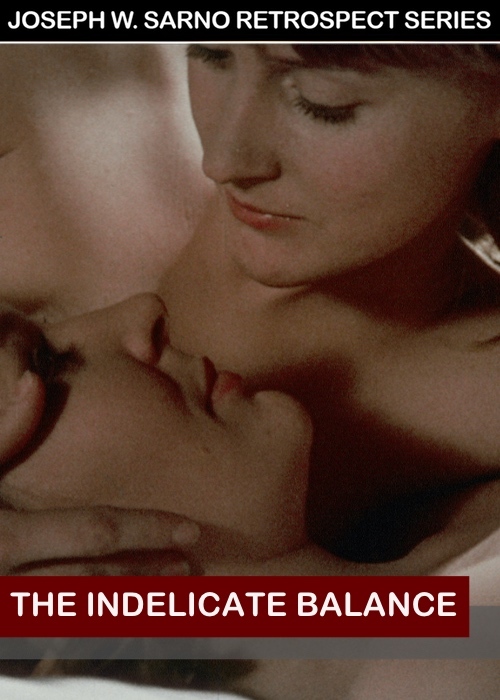 A startling story of a marriage ripped apart by sexual dysfunction, The Indelicate Balance has long been considered sexploitation auteur Joe Sarno's most "Bergmanesque" film. Artist Harald and his wife Karin travel through the beautiful and isolated Swedish countryside on their first trip to Harald's family home. Unnerved by Harald's inability to paint, Karin is further agitated when she discovers Harald's mother is only 14 years older than her son, and extremely possessive of his time. While Harald escapes to his studio, Karin becomes a pawn in his siblings' psychosexual power games.
Director & Cast
Director:

Joseph W. Sarno

Starring:

Ittla Frodi

Starring:

Kin Anderzon

Starring:

Jim Steffe
"...comes closest...to the Bergmanesque ideal."

"One of the more striking and surprising works in the film canon of Joe Sarno. An unnerving and accomplished work."