In virtual cinemas and on demand & digital starting May 7

Successful columnist Femke (Katja Herbers) is flooded every day by anonymous harassments and death threats on social media. She becomes addicted to the vicious messages, and finds herself continuously clicking back to the hateful comments before she goes to sleep. Not only is this affecting her motivation to write new articles, but she also needs to finish writing the novel she promised to deliver her publisher. One day, she snaps…. the act of violence and revenge eases and inspires her – she writes like never before.
In Theater Playdates
Sort By:
Virtual Theater Screenings
Sort By:
| Venue | City | State | Begins |
| --- | --- | --- | --- |
| Laemmle Theatres | Los Angeles | CA | May 7, 2021 |
| The Frida Cinema | Santa Ana | CA | May 7, 2021 |
| CinemaSavannah | Savannah | GA | May 7, 2021 |
| Fine Arts Theatres | Kansas City | MO | May 7, 2021 |
| Gateway Film Center 8 | Columbus | OH | May 7, 2021 |
| dasfilmfest | Corvallis | OR | May 7, 2021 |
| The Kiggins Theatre | Vancouver | WA | May 7, 2021 |
About Virtual Cinema
Virtual cinema is video-on-demand streaming brought to you by Film Movement in partnership with local independent movie theaters, which allows you to stream first-run movies and revivals of classic films at home on your TV or on your mobile device prior to their availability on any other digital platform. The proceeds from your streaming rental is shared between Film Movement and the presenting art house movie theater of your choice, so all ticket purchases help support independent cinema.
Learn More
Need assistance with Virtual Cinema? Visit our FAQ!
Virtual Cinema FAQ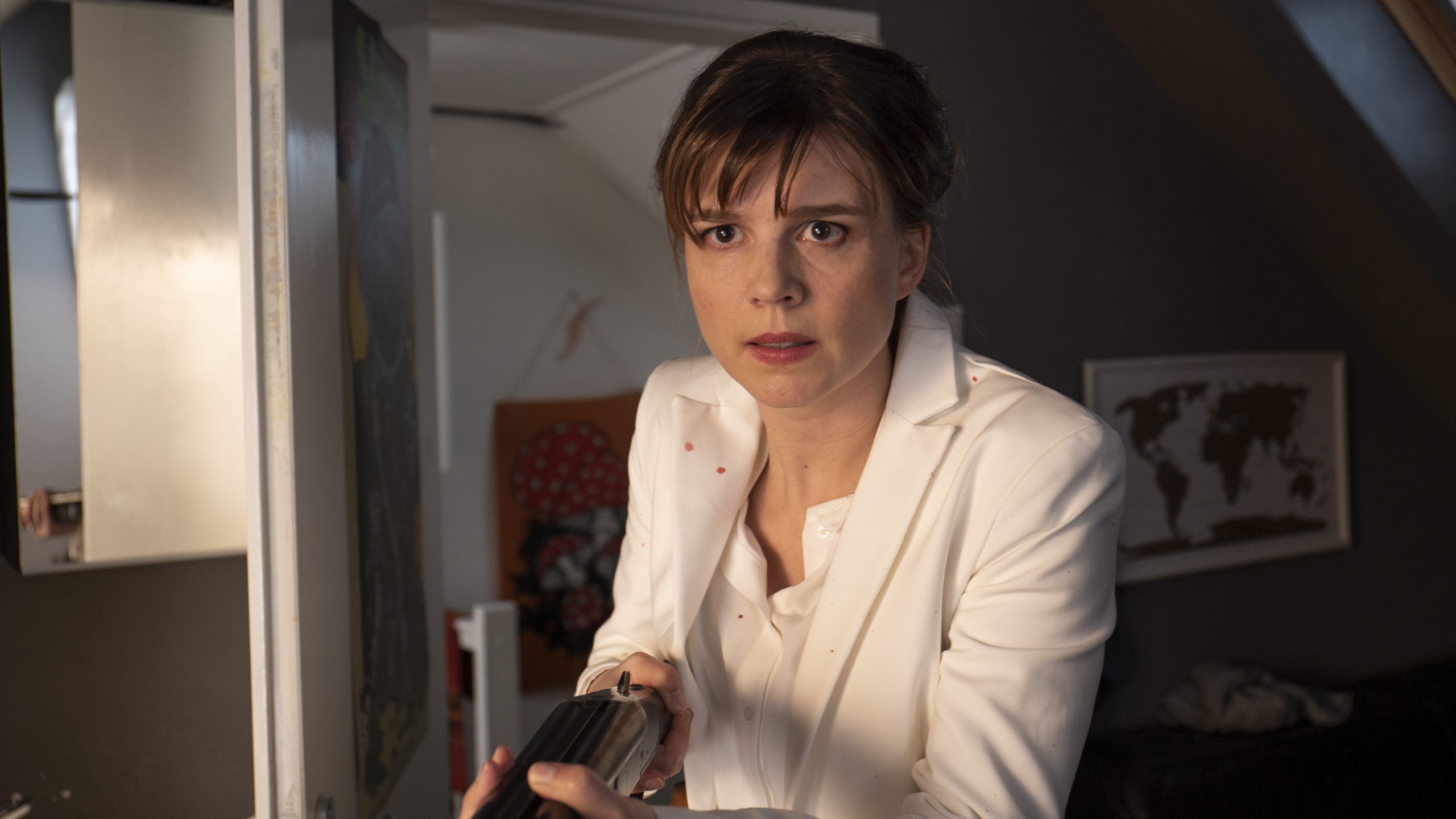 "The Columnist is a sharp condemnation of those hiding behind their keyboards, hidden inside a hilarious look at a woman pushed to her breaking point."

"A blackly funny satire exploring the limits of obscenity and hateful discourse in our new mediated age."

"In a word, The Columnist is striking. The film is contemporary, intelligent, and, at moments, shocking. ... There is intent and intellect behind The Columnist that makes it an utterly irresistible watch."

"The film has a biting wit that feels very reflective of the current moment and Femke is a fantastic showcase for Herbers...."

"For those who get a kick out of some good, darkly comedic violence, The Columnist is a blast and one of the year's biggest surprises."

"The Columnist is that rare mix of comedy and horror that isn't too cheesy or over the top. It's also definitely one of my favorite films of 2020...."

"Elegantly framed and beautifully shot throughout, shifting easily between the bright, clean interiors that shelter the commentariat and the murky world of the horror film, The Columnist is as seductive and as playful as it is discomfiting."

"Star Katja Herbers delivers a standout performance."

"...a satirical buffet of homicidal femininity."

"Katja Herbers is simply phenomenal in the lead role, Femke, a heroine for our troubled times, the liberal who is mad as hell and fights back."

"A devilishly funny horror comedy."

"Scathingly funny and deeply unsettling, The Columnist is a smart, acid-tongued thriller that couldn't have come at a better time."

"The Columnist pairs its vicious satire with a stonking-good performance from Katja Herbers."

"A darkly delicious film that entertains throughout thanks to the perfect combination of sure-handed direction, compelling story, and commanding performances."

"Certified Fresh!"
Official Selection
Fantasia Festival
Official Selection
FrightFest
Official Selection
Chicago Int'l. Film Festival
Official Selection
Netherlands Film Festival
Official Selection
Telluride Horror Show