Sweetheart
Directed by
Marley Morrison
Socially awkward lesbian teenager AJ begrudgingly joins her family on a seaside vacation. She finds herself constantly at odds with her painfully "normal" mother and older sister, neither of whom can understand why she doesn't smile more or "dress like a girl." Her anticipated "week of hell" takes an unexpected turn when Isla, a free-spirited and sun-loving lifeguard, catches her eye. Full to the brim with teen angst and romantic fumbling, Sweetheart wryly captures the bittersweet pangs of adolescent yearning, self-realization and personal connections, all against the hilarious ups and downs of the quintessential British family holiday. Praised as an "authentic account of the murky, counterintuitive waters of the queer adolescent experience" (Little White Lies), Marley Morrison's feature debut is a surprisingly ebullient coming-of-age charmer not to be missed.
Director & Cast
Director:

Marley Morrison

Starring:

Nell Barlow

Starring:

Ella-Rae Smith

Starring:

Jo Hartley

Starring:

Sophia Di Martino

Starring:

Samuel Anderson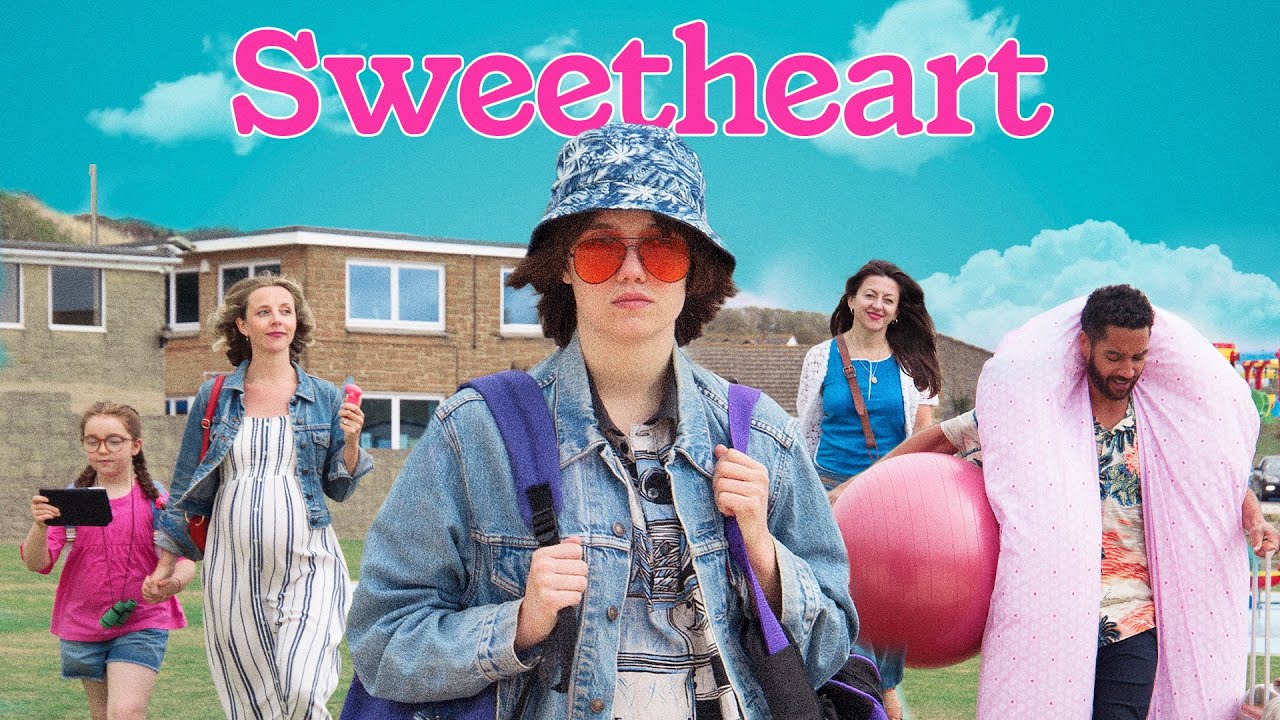 "[A] nuanced performance by Barlow... making an impressive feature debut... in this universal, warm-hearted story "

"Quick-witted and understated, Sweetheart is a feel-good story that leaves everyone on a high."

"The endearing British indie "Sweetheart" announces the emergence of a major talent both in front of and behind the camera. For her debut feature, writer/director Marley Morrison has crafted a splendid showcase for her leading lady, Nell Barlow, who is a revelation in her first major screen role."

"Marley Morrison's feature debut Sweetheart is a sure-fire crowd pleaser that showcases a young filmmaker and cast with real promise."

"The combination of Barlow's terrific central performance and a screenplay packed with wit and sensitivity makes this an incredibly charming coming-of-age comedy."

"A warm-hearted and tender exploration of young sexuality and the bonds which draw families together (but also pull them apart)."

"This is the best British film you'll see this year."

"This is a breathtaking feature debut, and one of the most astute movies about adolescence in recent memory."

"Sweetheart is a hugely charming and fresh take on the well-trodden narrative, featuring a fantastically witty lead performance from Nell Barlow."

"Sweetheart has a lot of heart, and writer-director Morrison proves to be a vibrant new indie voice with a confident and established style that manages to make this familiar story feel fresh and new."

"Sweetheart marks an authentic account of the murky, counterintuitive waters of the queer experience and eros in adolescence...."

"One of the year's best feature debuts."

"The writer and director Marley Morrison... cannily observes details that feel specific to young people... to the film's credit, the central relationship remains realistically drawn — a teenage courtship that's marked by misunderstandings and mood swings. The characters aren't always sweet, but they never feel phony."

"It's an absolute charmer, an engaging, relatable LGBTQ-themed film with eccentric and likable characters."
Winner
Audience Award
Glasgow Film Festival
Winner
Breakthrough Producer
British Independent Film Awards
Winner
Breakthrough Performance
British Independent Film Awards
Winner
Outstanding Performance
L.A. Outfest
Winner
International Juried Award
Inside Out Toronto LGBT Film Festival
Nominated
Best First Feature Film
Frameline LGBTQ Film Festival
Nominated
Best Debut Screenwriter
British Independent Film Awards
Nominated
Best Supporting Actress
British Independent Film Awards
Nominated
Douglas Hickox Award
British Independent Film Awards