Strike a Pose
Directed by
Ester Gould
,
Reijer Zwaan
In 1990, seven young male dancers - 6 gay,1 straight - joined Madonna on her most controversial tour. On stage and in the iconic film Truth or Dare, they showed the world how to express yourself. Now, 25 years later, they reveal the truth about life during and after the tour, when they were ambassadors to the world on behalf of the LGBT community during the height of the AIDS epidemic. STRIKE A POSE is a dramatic tale about overcoming shame and finding the courage to be who you are.
Director & Cast
Director:

Ester Gould

Director:

Reijer Zwaan

Starring:

Luis Camacho

Starring:

Oliver Crumes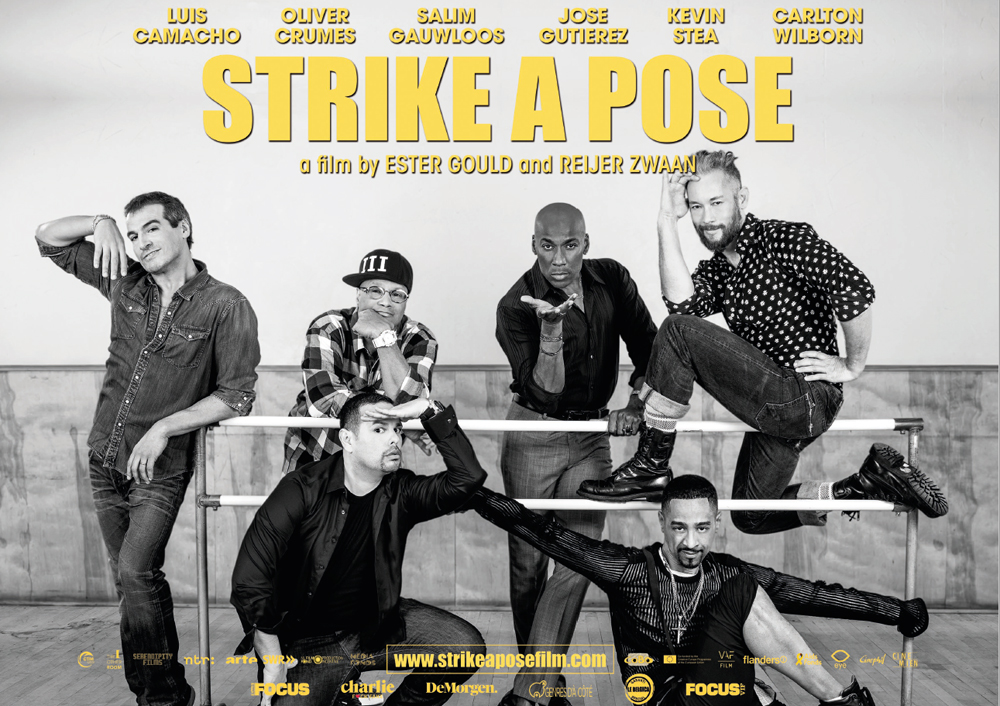 "A perfect love song by Gould and Zwaan to the exceptional men those boys turned out to be."

" A loving, honest portrait of these men who were world-famous for a bright moment, and most importantly, what happens after the limelight goes away."

" A superb look at the meteoric rise to fame and the eventual plummet that can often follow."

"The smartly assembled film makes points that resonate in a world where fame is increasingly ephemeral and life after the celebrity window closes can get awfully cold."

"The filmmakers and performers show great maturity in refusing to settle scores or spill secrets."
WINNER
Jury Prize: Best LGBTQ Film, Key West FF (2016)
NOMINATED
Teddy: Best Documentary Film; 2nd place: Panorama Audience Award Best Documentary Film, Berlin Int'l FF (2016)
NOMINATED
Best Foreign Music Trailer, Golden Trailer (2017)
NOMINATED
Top 20 Audience Favorites, Hot Docs Canadian Int'l Documentary FF (2016)
NOMINATED
Golden Athena: Music& Film, Athens Int'l FF (2016)