Rose Plays Julie
Directed by
Christine Molloy
,
Joe Lawlor
In virtual cinemas and on demand March 19th!

Rose (Ann Skelly) is at university studying veterinary science. An only child, she has enjoyed a loving relationship with her adoptive parents. However, for as long as Rose can remember she has wanted to know who her biological parents are and the facts of her true identity. After years trying to trace her birth mother, Rose now has a name and a number. All she has to do is pick up the phone and call. When she does it quickly becomes clear that her birth mother has no wish to have any contact. Rose is shattered. A renewed and deepened sense of rejection compels her to keep going. Rose travels from Dublin to London in an effort to confront her birth mother, Ellen (Orla Brady).

Ellen is deeply disturbed when Rose turns up unannounced. The very existence of this young woman threatens the stability of the new life Ellen has painstakingly put together. But Rose proves very tenacious and Ellen is forced to reveal a secret she has kept hidden for over 20 years. This shocking revelation forces Rose to accept the violent nature of how she came into existence.

Rose believes she has little to lose but much to gain when she sets out to confront her biological father, Peter (Aidan Gillen). What Rose cannot possibly foresee is that she is on a collision course that will prove both violent and unsettling – dark forces gather and threaten to destroy her already fragile sense of her own identity.
In Theater Playdates
Sort By:
Virtual Theater Screenings
Sort By:
| Venue | City | State | Begins |
| --- | --- | --- | --- |
| Laemmle Theatres | Los Angeles | CA | March 19, 2021 |
| Oxnard Film Society | Oxnard | CA | March 19, 2021 |
| The Frida Cinema | Santa Ana | CA | March 19, 2021 |
| International Film Series | Boulder | CO | March 19, 2021 |
| Fort Lauderdale International Film Festival | Fort Lauderdale | FL | March 19, 2021 |
| Burns Court Cinema | Sarasota | FL | March 19, 2021 |
| Tampa Theatre | Tampa | FL | March 21, 2021 |
| CinemaSavannah | Savannah | GA | March 19, 2021 |
| Gene Siskel Film Center | Chicago | IL | March 19, 2021 |
| Landmark Cinemas | Peoria | IL | March 19, 2021 |
| Wellfleet Preservation Hall | Wellfleet | MA | March 19, 2021 |
| Wellfleet Preservation Hall | Wellfleet | MA | March 19, 2021 |
| AFI Silver Theatre | Silver Spring | MD | March 19, 2021 |
| a/perture cinema | Winston Salem | NC | March 19, 2021 |
| Carbon Arc Cinema | Halifax | NS | March 19, 2021 |
| Time and Space Limited | Hudson | NY | March 19, 2021 |
| Westhampton Beach Performing Arts Center | Westhampton Beach | NY | March 19, 2021 |
| Cleveland Cinematheque | Cleveland | OH | March 19, 2021 |
| dasfilmfest | Corvallis | OR | March 19, 2021 |
| Majestic Theater | Gettysburg | PA | March 19, 2021 |
| Neptune Movie House | Long Beach | WA | March 19, 2021 |
| The Kiggins Theatre | Vancouver | WA | March 19, 2021 |
About Virtual Cinema
Virtual cinema is video-on-demand streaming brought to you by Film Movement in partnership with local independent movie theaters, which allows you to stream first-run movies and revivals of classic films at home on your TV or on your mobile device prior to their availability on any other digital platform. The proceeds from your streaming rental is shared between Film Movement and the presenting art house movie theater of your choice, so all ticket purchases help support independent cinema.
Learn More
Need assistance with Virtual Cinema? Visit our FAQ!
Virtual Cinema FAQ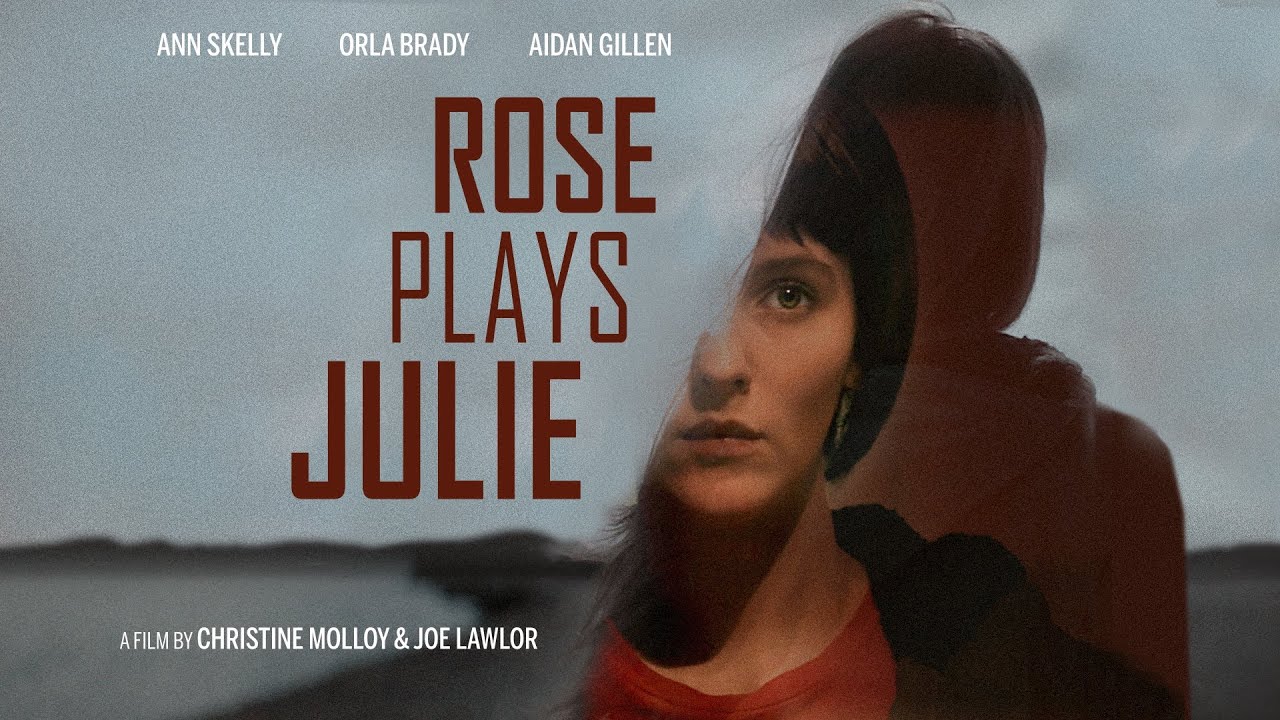 "[T]here is no doubt about the chillingly accumulated potency and force of this movie, or the quality of the performances. It is a really powerful film and Brady's final dialogue scene exerts a lethal grip."

"...powerful.... Ann Skelly is magnificently perplexing as Rose/Julie."

"Christine Malloy and Joe Lawlor's film is one of the best screen depictions of the internal struggle of being adopted, perfectly realising a character's permanent sense of existential displacement, and constant worries that she's not living the life she was intended for. I was absolutely floored by this film...."

"Its emotional dilemmas, depictions of trauma, revenge and fractured family ties are handled with such skill and sense of purpose, it is truly exemplary film-making."

"Dark and involving, this slow-burn Irish drama dives into a remarkably involving situation that encompasses a variety of taboo themes...."

"The tenuousness of the power that Rose and Ellen achieve lingers after the close of the film."

"Molloy and Lawlor approach the psychological thriller in a pleasingly unique and unsettling fashion. This is hypnotic, thrilling, deeply confident filmmaking."

"Rose Plays Julie is... an expertly drawn thriller, one limned through a slippery relationship between two women working out whether they can trust each other; powerful instances of drone music; shots of eerily empty spaces of modernity like concrete corridors, escalators and golf courses; and a definitionally sleazy performance by Aidan Gillen...."

"Layering its fairly straightforward story of an adopted Irish girl who tracks down her birth mother with immersive visual and aural motifs, it plays more like modern operatic tragedy."

"...a powerful journey into the heart of darkness...."

"Rose Plays Julie is led by two absolutely outstanding performances."
Nominated
Best Film
London Film Festival
Official Selection
Dublin Film Festival
Official Selection
Melbourne Int'l. Film Festival
Official Selection
Bari Int'l. Film Festival
Official Selection
Galway Film Festival
Official Selection
Hamptons Int'l. Film Festival
Official Selection
Thessaloniki Int"l. Film Festival