Having just moved from Beijing, elderly tai chi master Mr. Chu (Sihung Lung) struggles to adjust to life in New York, living with his Americanized son Alex (Ye-tong Wang). Chu immediately butts heads with his put-upon white daughter-in-law, Martha (Deb Snyder), a writer who seems to blame him for her own paralyzing inability to focus. But when Chu begins teaching tai chi at a local school, his desire to make a meaningful connection comes to fruition in the most unexpected of ways. PUSHING HANDS is the debut film from Oscar-winning director Ang Lee, forming the first chapter in his "Father Knows Best" trilogy, which depicts the tensions between the traditional Confucian values of the older generation and the realities of modern life. Co-written by collaborator James Schamus, PUSHING HANDS was selected by the 1992 Berlin International Film Festival and won three Golden Horse Awards, paving the way for Lee's worldwide success with films such as CROUCHING TIGER, HIDDEN DRAGON and BROKEBACK MOUNTAIN. Presented in a new 2K restoration.
Director & Cast
Director:

Ang Lee

Starring:

Sihung Lung

Starring:

Lai Wang

Starring:

Bozhao Wang

Starring:

Deb Snyder
Where to Watch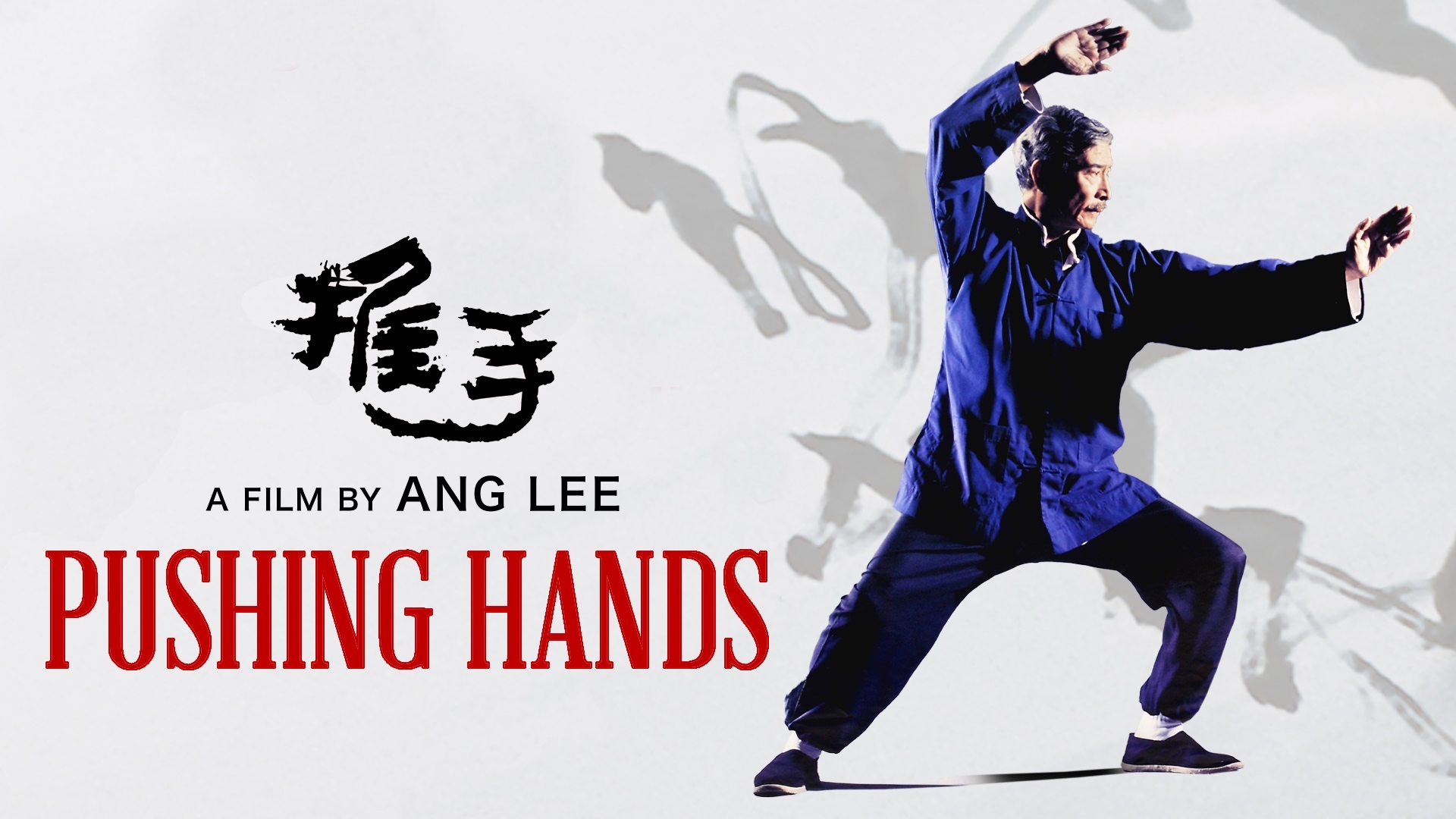 "'Pushing Hands' displays many of the charms of Mr. Lee's later work, from attention to cooking (there's a funny and appetizing scene involving the making of dumplings) to sweetly autumnal romance. There's a lovely performance from Lai Wang as one of the few soul mates Mr. Chu finds during travels that take him from Westchester to Chinatown. The 1992 "Pushing Hands" has the crisp good looks of Mr. Lee's other films in this trilogy (all were shot by Jong Lin) and shows the same care with its courtly father figure. Mr. Lung makes palpable the Old World virtues Mr. Lee celebrates and the assurance that however rude life becomes, those virtues won't be washed away."

"A lovingly observed human comedy."

"Played with remarkable depth and stoicism by Sihung Lung, a former Taiwanese matinee idol whose career Lee has helped resuscitate, Chu is a tai chi master who's left Beijing to live with his son's family in an upscale New York suburb. What ensues is a poignant and at times comic tale of how Chu copes in a world whose values are drastically different from his own.... Presaging Lee's future success with heartwarming yet bittersweet endings, the finale is worthy of Capra. "

"Pushing Hands is a cross-cultural masterpiece by the director of The Wedding Banquet and Eat Drink Man Woman."

"The right mixture of comedy and poignancy."

"A terrifically impressive debut!"

"Handled with grace and beauty."
Winner
Special Jury Award
Golden Horse Film Festival
Winner
Best Leading Actor
Golden Horse Film Festival
Winner
Best Supporting Actress
Golden Horse Film Festival
Winner
Best Film
Asia-Pacific Film Festival
Nominated
Best Feature Film
Golden Horse Film Festival
Nominated
Best Director
Golden Horse Film Festival
Official Selection
Berlin Int'l. FIlm Festival