Whisky Galore! & The Maggie: Two Films by Alexander Mackendrick
Directed by
Alexander Mackendrick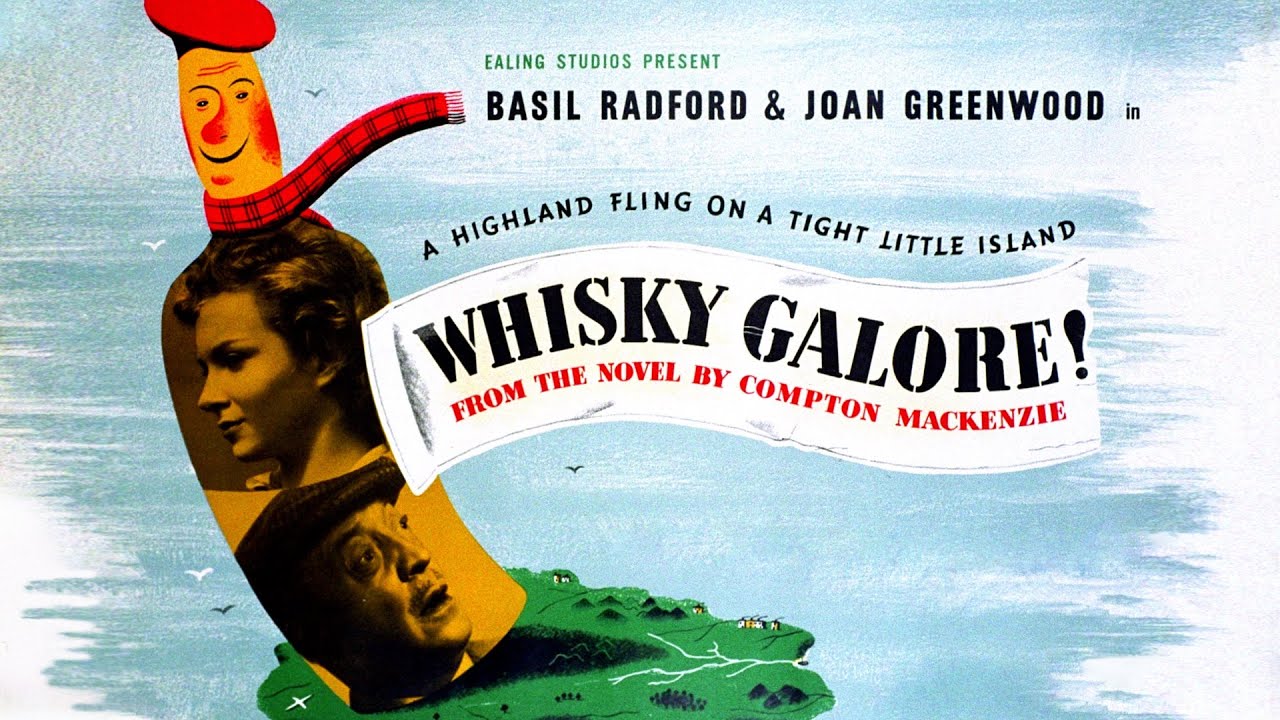 Alexander Mackendrick directed The Man in the White Suit and The Ladykillers for Ealing Studios before moving on to Hollywood where he directed Sweet Smell of Success. Here we present two more of his Ealing comedies: Whisky Galore from 1949 with a cast of Ealing regulars including Joan Greenwood, and The Maggie (1954), which stars Paul Douglas and was released in the US as "High and Dry."
Cast
Joan Greenwood

Basil Radford

Paul Douglas
Blu-ray Features
Film commentary by British film expert John Ellis
Distilling Whisky Galore! (52-minute documentary)
The Real Whisky Galore! featurette.
Booklet with new essay written by film scholar Ronald Bergen
Sound: Mono
Discs: 2
"Film Movement's new high definition digital restorations from StudioCanal are excellent. Whisky Galore! comes with an audio commentary by British film expert John Ellis. Supplements include a 52-minute documentary, "Distilling Whisky Galore!", "The Real Whisky Galore!" (about the shipwreck of the original whisky-carrying vessel upon which the film is based), and a colorful booklet containing an essay by film scholar Ronald Bergen. There are no supplements associated with The Maggie. For fans of Ealing Comedies, Scottish history and atmosphere, and well-written and performed British cinema, the Whisky Galore!/The Maggie combo pack is for you!"

"Out of this excellent idea, which less skilled hands might have reduced to farce, the British moviemakers have spun a tight little comedy of pure gold."

"As usual for Ealing, the picture is brimming with delightful character portraits, from a dying man's (James Anderson) resurrection with the arrival of the stolen liquor, to mama's boy George's (Gordon Jackson) hilarious defiance of his stern, religious mother (Jean Cadell) after finding courage in several glasses of the newly-opened whiskey. Though a comedy, the film has exceptionally dramatic monochrome photography by Gerald Gibbs, images so good as to evoke memories of another classic of British cinema, Michael Powell's The Edge of the World (1937). The mostly Scottish cast includes perennial favorites like James Robertson Justice, Gordon Jackson, and Duncan Macrae (Finlay Currie narrates), but also eccentrically sexy Joan Greenwood."

"Another happy demonstration of that peculiar knack British movie makers have for striking a rich and universally appealing comic vein in the most unexpected and seemingly insular situations."

"[A] convivial little classic."

"The result is the sweetest, smartest and most joyous of all the Ealing comedies."

"WHISKY GALORE/THE MAGGIE -- Mackendrick's filmography is small, but it's been elusive on Bluray let alone any other format. This bountiful package is a meaningful correction. — A+"

"One of three Ealing comedies released in 1949 (the others were Passport to Pimlico and Kind Hearts and Coronets), and remains by far the sharpest, freshest and most resonant."

"Blessed be Mr. Mackendrick and the canniness of the Scots. Blessed be Michael Balcon and his Ealing Studios. For the smooth combination of all these factors that is represented in this film has resulted in a jolly entertainment that is as bracing as the Hebridean air. Mr. Mackendrick has stuck to the real outdoors for the better part of his picture, and you can feel it, all the way through. It is downright intoxicating. And "High and Dry" is a hearty, wholesome film."

"Alexander Mackendrick always managed to bring an undertone of social reality to the comic fantasies he directed for Britain's Ealing Studios, and for that reason they remain in the mind much longer than those of his colleagues. This 1954 effort stars the Hollywood actor Paul Douglas as an American millionaire who has hired an ancient cargo boat to haul a mountain of expensive furniture to his new vacation home on a Scottish island; Mackendrick satirizes the American's bluster and the willful inefficiency of the cranky Scottish crew without compromising the warmth of the utopian dream—the quest for a safe harbor from the franticness of modern life—that motivates the action. "

"Ostensibly, this most underestimated of Ealing comedies is a cross between Whisky Galore! and The Titfield Thunderbolt - a whimsical story about a crew of canny Clydebankers giving a brash American a torrid time after being assigned to carry his property aboard their clapped-out steamer. Don't be fooled, however, by the leisurely pace, the gentle humour and the relatively good-natured conclusion. In reality, it's a wicked little satire on the mutual contempt that underlies Euro-American relations, and few could have handled it with such incisive insight as American-born Scot Alexander Mackendrick. "
Awards & Recognition
Winner
Top Foreign Film
National Board of Review
Nominated
Best British Film
BAFTA Awards
You May Also Like...