Went the Day Well
Directed by
Alberto Cavalcanti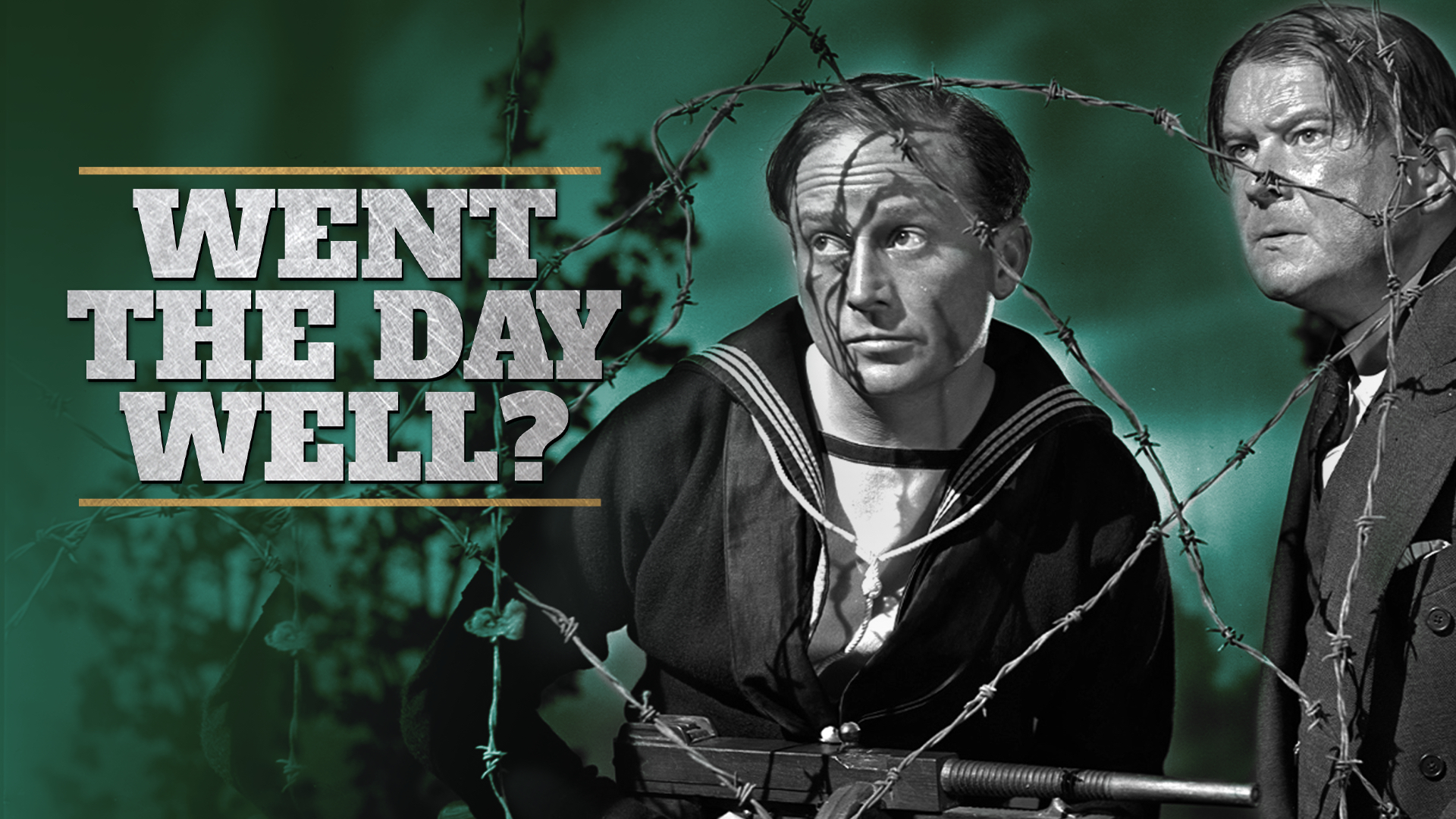 Based on a story by Graham Greene. Bramley End, snug and safe, seemed far away from the perils of World War II. Little did the villagers suspect the grim events that would arrive at their doorsteps. Surprised by the lorry loads of Royal Engineers that rolled onto their village green, they had no reason to believe that these soldiers were disguised German paratroopers, and even less reason to be suspicious of Oliver Wilsford (Leslie Banks), their trusted town squire.
Cast
Leslie Banks

C.V. France

Elizabeth Allan

Frank Lawton

Basil Sydney

Mervyn Johns

Valerie Taylor
""Went the Day Well?" is the innocent-sounding title of one of the most subversive films to come out of World War II, a British drama that was unsettling in its day and is even more so now. ... this 1942 drama, originally released in the heart of the conflict, takes an unnerving look at a head-spinning possibility: German soldiers masquerading as Britons taking over the bucolic English hamlet of Bramley End. But what is disturbing about this story is not just the specter of clandestine invasion, which is scary enough, but it's also the brutality with which it all plays out. There is a pitiless quality to the violence on both sides, and to take but one example, seeing the town's kindly elderly postmistress make free with an ax is a sight not likely to be forgotten. Though "Went the Day Well?" was based on a short story by Graham Greene, that coolness comes from the film's Brazil-born director, Alberto Cavalcanti. Best known for an episode of the omnibus film "Dead of Night" as well as ... "They Made Me a Fugitive," Cavalcanti had a gift for bringing unflinchingly bleak mood pieces to life that stands him in good stead here."

"... a remarkable and often shocking piece of wartime propaganda about "The Battle of Bramley End," a typical English village overrun by German paratroopers expertly disguised as British troops. "

"Cavalcanti, who also contributed an episode to the marvelous Ealing horror anthology "Dead of Night," handles the story with crisp, vigorous wit. "Went the Day Well?" contemplates some pretty grim stuff, but with equipoise, discipline and a sense of humor that embody exactly the virtues it sets out to defend. Apart from its considerable historical interest, this is a movie about how civilization survives."

"If you only knew wartime propaganda movies from 1942's Oscar-nominated pictures, you'd be right not to have imagined a film from the same year that begins with pastoral/tea-cozy/"there's a war on, ye know" banality before descending into a sickeningly giddy action thriller that looks forward to Straw Dogs, Inglorious Basterds, and Red Dawn. Meet Alberto Cavalcanti's Went the Day Well? (an adaptation, by three screenwriters, of Graham Greene short story "The Lieutenant Died Last"), Mrs. Miniver's homicidal twin sister, a sweet old lady from Ealing Studios who puts strychnine in your tea and rusty nails in your crumpets. Surprisingly, the Brazillian-born Cavalcanti, best known to cinephiles for his legendary contribution to the 1945 horror portmanteau Dead of Night, deploys baroque framing and tilted camera angles only sparingly, preferring instead to ratchet up the tension, paradoxically, but ingeniously, by applying a consistent style and rhythm across a developing narrative. Lots of filmmakers could take instruction from the way Cavalcanti declines to take the conventional route, that of pressing all aspects of a given shot or scene into the service of a single piece of meaning."

"Home-front propaganda has rarely seemed so cutthroat or so cunning; for Americans, the chance to see this rarity is an opportunity to indulge in the sort of cinematic ecstasy that makes us obsessed with movies in the first place."

"A wartime conspiracy thriller, a black-comic nightmare and a surrealist masterpiece in which stoutly English-seeming army types reveal themselves to be Nazis, like the reflected figures turning their backs on us in Rene Magritte's mirror."
You May Also Like...