Samurai Wolf 1 & 2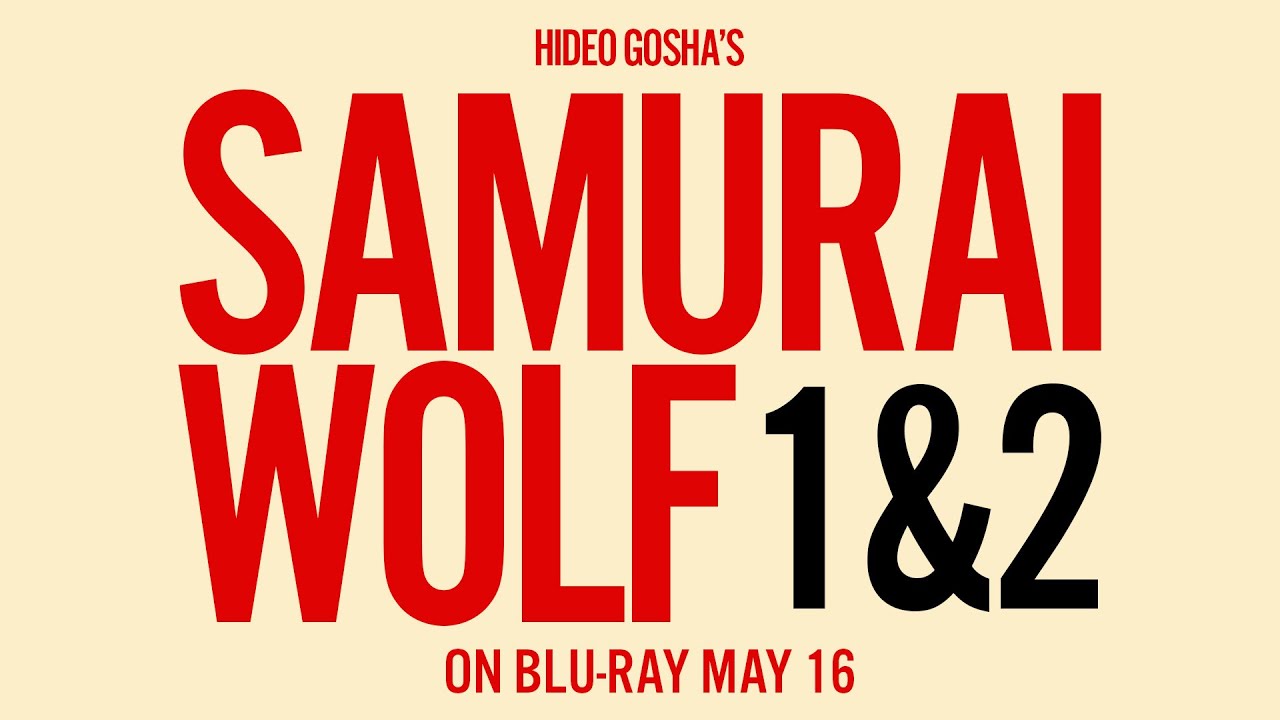 Legendary genre auteur Hideo Gosha's gleefully anarchic, spaghetti western-informed samurai adventures are finally available to North American audiences in one complete set.

SAMURAI WOLF: Isao Natsuyagi stars as Kiba, a charismatic ronin who wanders into a small town and ends up ensnared in a local conflict that's more than meets the eye. After dispatching a pair of highway criminals seen robbing a courier wagon, Kiba agrees to assist a beautiful blind woman who runs the local shipping company. Double- and triple-crosses ensue, illustrated with savage but economical violence courtesy of famed director Hideo Gosha's (THREE OUTLAW SAMURAI, VIOLENT STREETS) striking black and white filmmaking. The result is a lean and mean triumph of samurai cinema, cementing Gosha's status as a master of the genre.

SAMURAI WOLF 2: HELL CUT: Charismatic ronin Kiba (Isao Natsuyagi) returns, once again entangled in a complex web of intrigue, involving a crooked goldmine owner, a cynical swordsman, and an arrogant dojo master. Master filmmaker Hideo Gosha brings his trademark tight pacing and stylish action to this brisk morality play, inevitably punctuated by the explosions of violent swordplay beloved by fans of the genre.
Cast
Isao Natsuyagi

Ryôhei Uchida

Junko Miyazono

Tatsuo Endô

Ichirô Nakatani

Yûko Kusunoki

Kô Nishimura
Blu-ray Features
BONUS FEATURES
Outlaw Director: Hideo Gosha featurette with Tomoe Gosha
Audio commentary by Chris Poggiali, co-author of These Fists Break Bricks
20-page booklet with a new essay by Robin Gatto, author of Hideo Gosha, cinéaste sans maître
Discs: 1
"SAMURAI WOLF is a delicious cold cut samurai sandwich that adheres to standard Chambara conventions, but creates a vastly likable hero in the process. [Gosha's] work is ripe for discovery and wider recognition...."

"To call it action-packed would be an understatement. At the same time, it is also one of the most imaginatively photographed and edited films of the sixties."

"As in Samurai Wolf, we have a sword fight roughly every five minutes, with some imaginative blood spurts, which should satisfy the most demanding chanbara fan. We also have some stunning black & white photography and some striking locations, particularly for the mountain scenes."
You May Also Like...