Never Ever
Directed by
Benoit Jacquot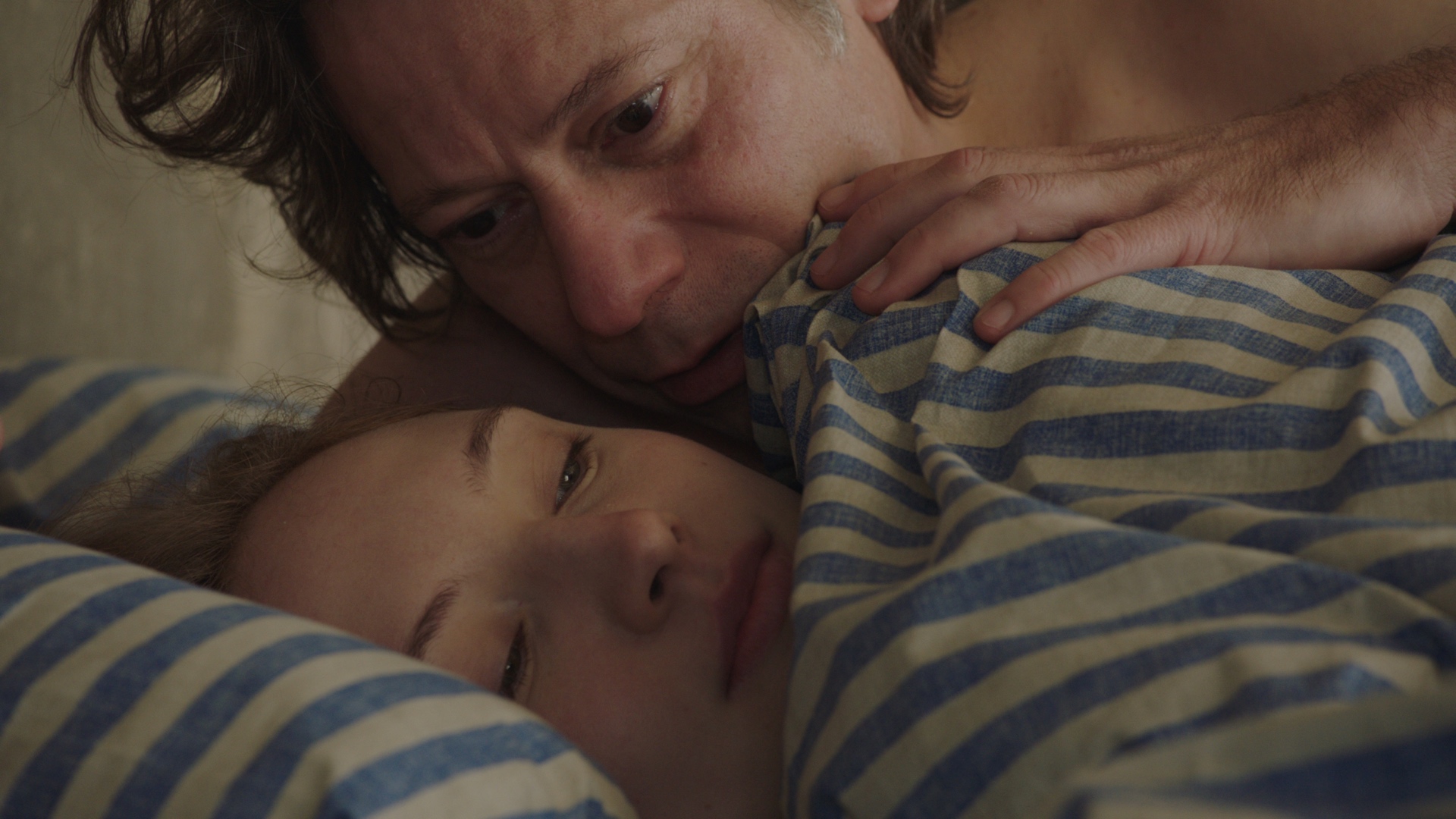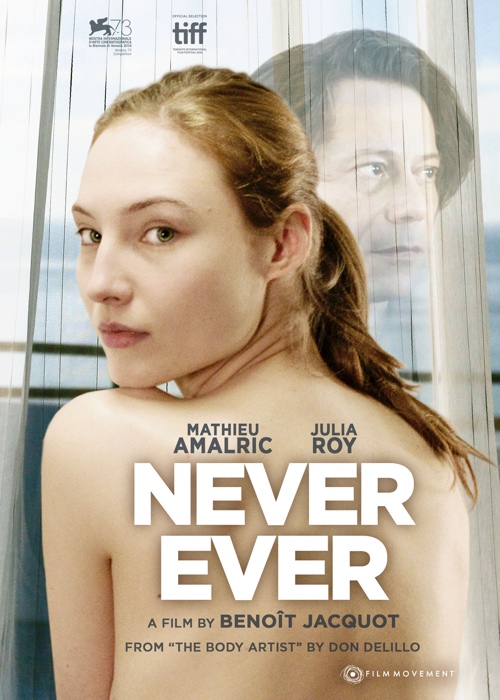 Watch Online
$3.99 3-Day Rental
Watch Now with Streaming Subscription
Start your 14-day FREE TRIAL
Benoît Jacquot returns with a dreamlike story of an unraveling romance in NEVER EVER, based on the book "The Body Artist" by Don DeLillo. While attending a museum retrospective of his work, filmmaker Rey (Mathieu Amalric) wanders into an adjoining gallery and becomes entranced by Laura (Julia Roy), a beautiful, young performance artist. The two fall madly in love and embark on a wild and delirious affair. Living together in Rey's secluded seaside estate, the lovers believe they have found eternal bliss. Months later, Rey dies in a tragic accident, leaving Laura alone in the house by herself… or so she thinks.
Cast
Mathieu Amalric

Julia Roy

Jeanne Balibar

Victoria Guerra
DVD Features
None.
Sound: 5.1 surround & 2.0 stereo
Discs: 1
" Never Ever ... represents a striking breakthrough by novice co-star, and the film's writer, Julia Roy."

"[B]reakout scripter-star Julia Roy ... adds her own enigmatic shading to proceedings via her terrific leading turn as a grief-stricken performance artist preserving her husband's presence in more ways than one."

"Both leads are great and Mathieu Amalric played a similar role in Ismael's Ghosts but Julia Roy steals the film as the love interest/artist.""

"This is yet another routine drama by French director Benoit Jacquot, whose breakthrough, 1995's A Single Girl, got by on the magnetism of leading lady Virginie Ledoyen; his latest—a wobbly adaptation of a Don DeLillo novel—wastes both of his stars. Although Julia Roy (who also wrote the messy script) has an undeniable presence, she and her usually interesting co-star Mathieu Amalric can do little with the forced, pandering ghost story that Jacquot shovels at us."
Awards & Recognition
Official Selection
Venice Film Festival
Official Selection
Toronto Int'l. Film Festival
Official Selection
Tokyo Int'l. Film Festival