Hue and Cry
Directed by
Charles Crichton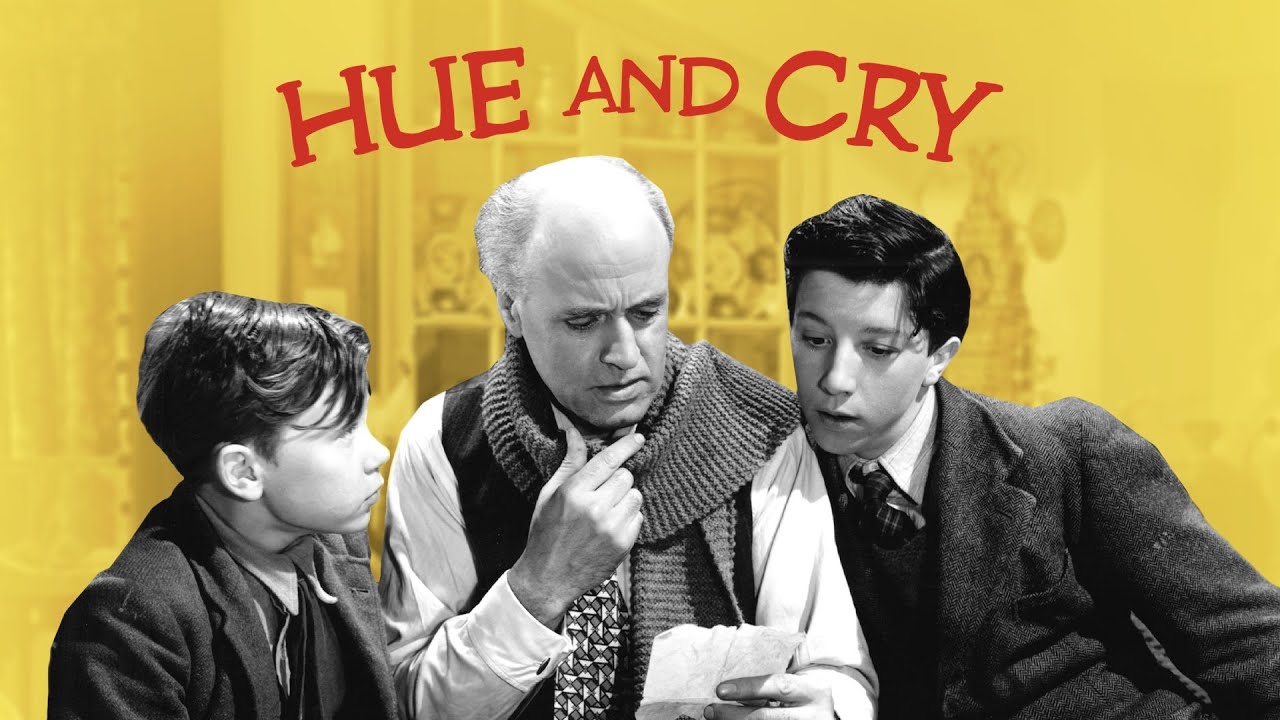 Teenager Joe Kirby, fantasizing he's on the track of criminals, finds to his astonishment that it has all come true. He has walked straight into the story of his comic book. Very soon he convinces himself and his adventurous cronies the comic is being used as a means of communication between a master criminal and his gang of thieves. The first of the Ealing comedies, this 1947 classic features Alastair Sim.
"...full of welcome surprises, topped off with a climax which sees what looks like every boy in London joining in to foil the evildoers' schemes then transforms into a chase through a dilapitated building filmed like a horror movie. A gem. Music by Georges Auric."

"Most Ealing films are worth watching. But Hue and Cry is truly adorable. Scripted by TEB Clarke, who also wrote Passport to Pimlico and The Blue Lamp, and directed by Charles Crichton, who went on to helm The Lavender Hill Mob, it's a near-perfect synthesis of comedy, action thriller and social drama. "

"A fun frolic from a more innocent age, with Sim in fine form as well as some evocative location footage of postwar London."

"Hue and Cry is a delightful Boys Own-style adventure from the Ealing Studios. In a recently war-torn London – extensive location fiming in this 1947 picture shows the bombed out-buildings surrounding Battersea Power Station and Holborn – a feel-good movie with plenty of innocent escapism harking back to more innocent times was just the ticket for the war-jaded populace, hence the contemporary success of the movie. Yet Hue and Cry still stands up well today, because it is a beautifully put-together movie with some great performances...."
You May Also Like...