Cadejo Blanco
Directed by
Justin Lerner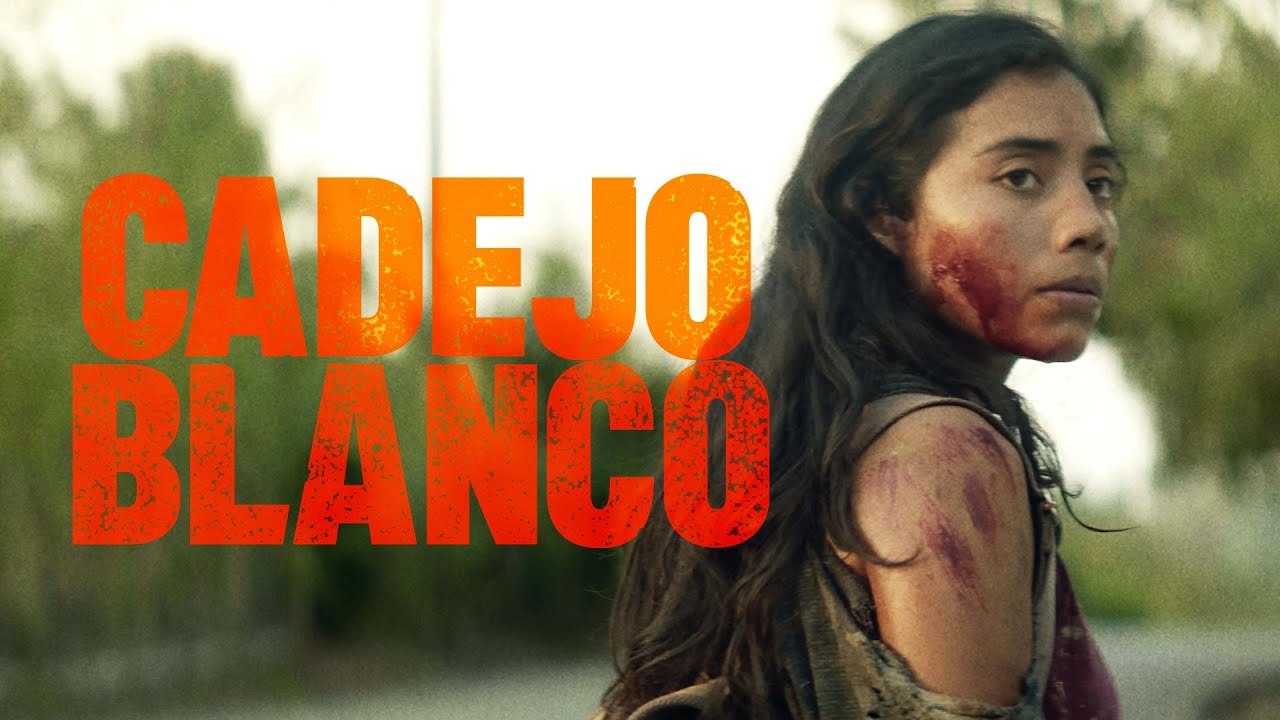 Sarita goes out dancing one night at the insistence of her free-spirited sister, Bea. Uncharacteristically, Sarita dances the night away, heading home alone when the party drags on too late. The next morning, after calling friends and neighbors, Sarita begins to panic when she realizes that Bea never made it home. The police are indifferent and unhelpful, but Sarita suspects that Bea's disappearance has something to do with Andrés, her sister's dangerous ex. Realizing she must take matters into her own hands, Sarita finds a way to befriend him and infiltrate his gang. With an unwavering determination, Sarita becomes increasingly involved with Andrés and the ruthless, violent underworld of Guatemalan street gangs. Praised for its "gritty authenticity" (Screen Daily) and cast with almost entirely non-professional actors, Cadejo Blanco is an intense, nail-biting thriller in the vein of Sin Nombre and Maria Full of Grace, that digs deep into the underbelly of gang culture.
Cast
Karen Martínez

Rudy Rodriguez

Pamela Martínez

Brandon López

Juan Pablo Olyslager
DVD Features
- Commentary with director Justin Lerner and producer Mauricio Escobar
- Video chat with director Justin Lerner and star Karen Martinez
- 2 screen tests


Bonus short film:
Trópico

Directed by Pedro H. Murcia

Guatemala | 6 minutes

Spanish with English subtitles

When 17-year-old Axel finds out his girlfriend is pregnant, he takes a dangerous "job" to build a better future for them.

Discs: 1
"Now and then a US director immerses himself in Latin American culture so effectively that he delivers with all the gritty authenticity of a local filmmaker. Cary Joji Fukunaga did it with Sin Nombre, Joshua Marston with Maria Full of Grace. Now Justin Lerner has built on years of collaborative work with members of Guatemala's 'clicas', or youth gangs, to deliver a nail-biting, evocative and utterly persuasive crime drama that is very much a part of the country's burgeoning film output."

"The visuals hold a power few dramas, save for the likes of City Of God, possess. Karen Martínez is a revelation."

"reminiscent of Maria Full of Grace and Miss Bala"

"A crime thriller which at times has the flavour of a western, Cadejo Blanco is ... never less than compelling. Stay with it through the long final shot when the camera lingers as the credits roll. Lerner delivers some tense action sequences but it's what he can do with a static camera, trusting his actors and simply observing, that elevates this work. "

"Justin Lerner's sumptuous and simmering thriller... born out of Lerner's time in Guatemala, talking to real teenage gang members in Puerto Barrios ... resembles Gerardo Naranjo's "Miss Bala" as a story that drifts on the periphery of the criminal underworld.... Martínez is a real discovery as Sarita...."

"Martínez, who finds the resolve in Sarita and uses it to propel her forward, is a powerful engine for Lerner's storytelling, which brims with on-the-ground grit and authenticity."

"Cadejo Blanco is an intense story that... works thanks to its incisive social reflection and its undeniable authenticity."

"[T]his film is a must-watch drama for anyone interested in crime, revenge stories, or simply a strong heroine."

"Writer-director Justin Lerner has created an often gripping tale from inside a brutal Guatemalan gang in a movie at once gritty and smartly tailored."

"A vivid and multi-dimensional story...."

"Unleashing a blend of crime thriller and modern Western, CADEJO BLANCO invites viewers to immerse themselves in a world where Karen Martinez's exceptional portrayal of Sarita captivates the audience."
Awards & Recognition
Winner
Best Central American Feature
Festival Ícaro
Winner
Best Editing
Festival Ícaro
Winner
Best Cinematography
Festival Ícaro
Nominated
Best Ibero-American Feature
Ariel Awards
Official Selection
Toronto Int'l. Film Festival
Official Selection
Guadalajara Int'l. Film Festival
Official Selection
Tallinn Black Nights Film Festival
Official Selection
Málaga Film Festival
Official Selection
Santa Barbara Int. Film Festival
You May Also Like...