Advocate
Directed by
Philippe Bellaiche
,
Rachel Leah Jones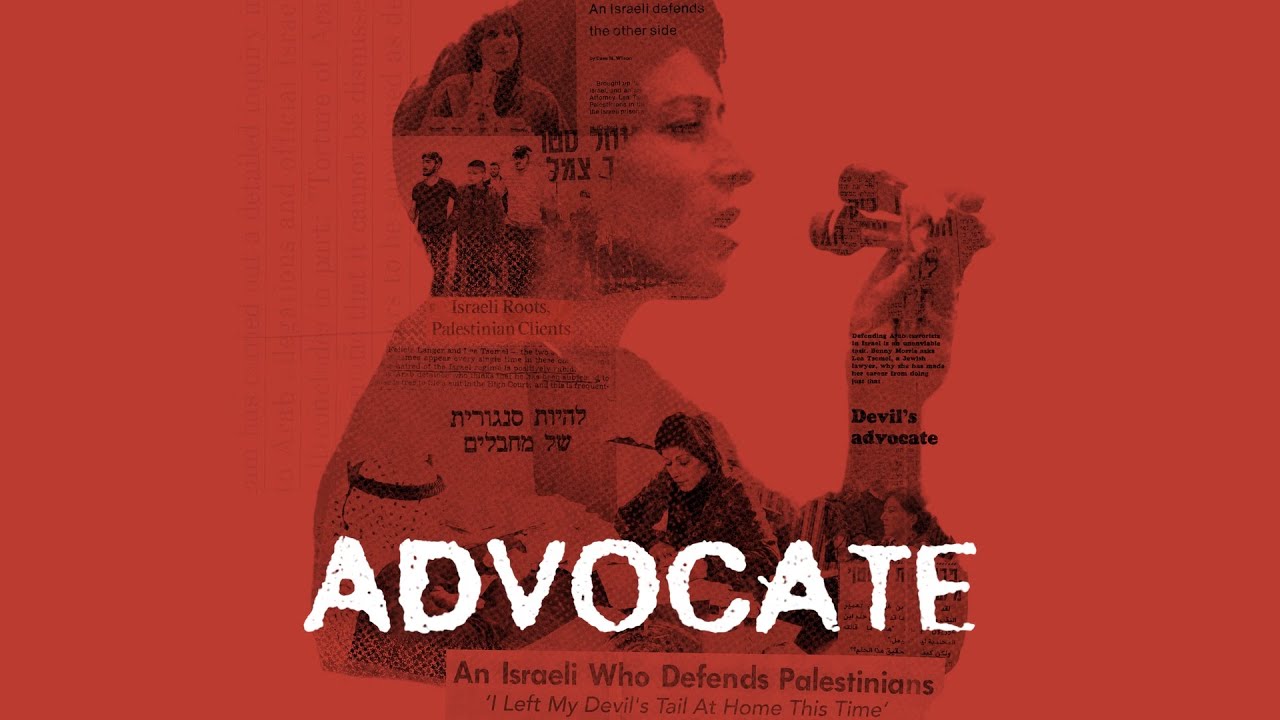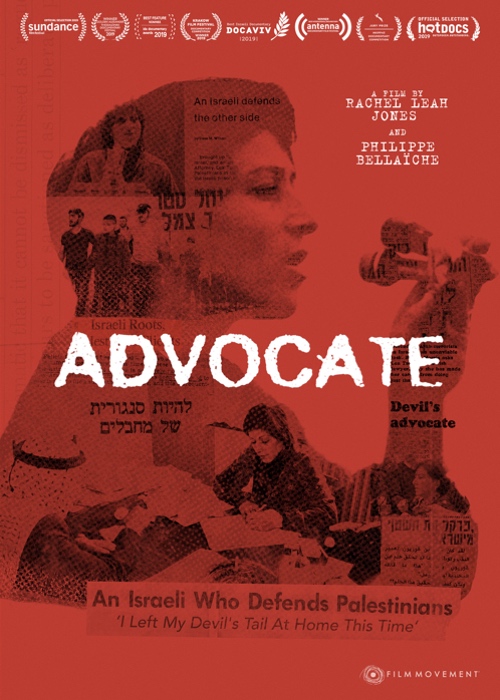 DVD
$19.95 Members
$29.95 Non-Members
Watch Online
$3.99 3-Day Rental
Watch Now with Streaming Subscription
Start your 14-day FREE TRIAL
Since the early 1970s, attorney Lea Tsemel has made a career out of defending Palestinians in Israeli courts: feminists and fundamentalists, non-violent demonstrators and armed militants. As far as most Israelis are concerned, she defends the indefensible. As far as Palestinians are concerned, she's more than an attorney, she's an advocate. ADVOCATE follows Tsemel's caseload in real-time, including the high-profile trial of a 13-year-old boy — her youngest client to date — while also revisiting her landmark cases and reflecting on the political and professional significance of her work, as well as the personal price one pays for assuming the role of "devil's advocate." As a Jewish-Israeli woman who has represented political prisoners for nearly 50 years, Tsemel pushes the definition of a human rights defender to its limits.
"Rachel Leah Jones and Philippe Bellaiche's riveting new documentary pays tribute to the tenacity and selflessness of Jewish Israeli lawyer Lea Tsemel, a bitterly divisive figure in her home country on account of her unwavering dedication to Palestinian rights, and her willingness to defend anyone who uses violence to resist the Israeli occupation. [It is] a deeply bittersweet portrait of a magnetic individual."

"One of a recent trend of films that focus on female advocacy in adverse circumstances, including The Judge, RBG and So Help Me God, whatever you think of her personal politics, by the end of the film you're likely to feel the world needs more like Tsemel, while also realising what a big ask that is."

"This documentary portrait of Israeli human rights lawyer Lea Tsemel gets absorbingly up close and personal. Compelling."

"The film is not militant but it is infuriating. It is also inspirational and full of heart. It ends in hope that, as long as there are people still living with compassion, there is still a chance for resolution, even if that resolution is – for now – nowhere in sight. It captures the humanity and pain that lays behind agression and labels, building an insightful picture of a flawed judicial system. One that brings no justice and more pain for those living in what seems a hopeless conflict in a part of the world we choose to see as very far away."

"A heroic portrait of an Israeli lawyer who defends violent Palestinian offenders, Advocate is a lively exercise in documentary advocacy. The subject is Lea Tsemel, a 74-year-old political firebrand, who has dedicated her career to challenging Israel's two-tier justice system, with different standards for Israeli citizens and Palestinians in the occupied territories. This self-described "angry and optimistic woman," is a natural cinema verité performer, full of flashing energy, quick sardonic retorts and unselfconscious in her moral convictions. "

"In this impressive documentary, Rachel Leah Jones and Philippe Bellaïche masterfully juxtapose two of Tsemel's cases, one professional and the other personal: the defense of a minor accused of attempted murder and a past case in which she defended her activist husband from an accusation of treason against the state. Delicately animated sequences conceal defendants' identities as Tsemel frankly addresses their best possible chances for acquittal, while interviews with Tsemel's adult children reveal her unique ability to see the humanity of those accused. ADVOCATE is an original, provocative film that both exposes the human fallout of the Israeli-Palestinian conflict and provides hope for a peaceful resolution."

"...Advocate is largely a success as a piece of filmmaking – the directorial choices, from the minimal use of music for dramatic embellishment to the innovative split-screen technique used to blur the identities of individuals in courthouse footage, are spot-on throughout. Jones and Bellaïche have undoubtedly done right by their subject, here, but there's even more to it than that. In telling Tsemel's story, they've done their part to raise awareness of the same issues of justice and representation within the complicated, often tragic world of Jewish and Arabic opposition that Tsemel has sought to expose all along. Advocate is not just a celebration but a continuation of the work she's dedicated herself to."

"Engrossing.... Provocative...makes for potent viewing as a portrait of a steadfast activist with a controversial cause."

"...intimate, powerful...."

"This imposing documentary is remarkable for providing us with another point of view and a spotlight on human rights to this part of the world. The ongoing works of the courageous and passionate Lea Tsemel are inspired. She gives a voice to those who do not have one. "

""Advocate," is a tensely intelligent portrait of an Israeli woman who has devoted her life and career to defending the most unpopular and disadvantaged legal clients in Israel, Palestinians and Israeli Arabs who have chosen to push back against the 52-year-long occupation, often violently. "

"A stunning film that is highly recommended."

"As a biography that portrays Tsemel as a flawed but admirable anti-establishment hero, this documentary succeeds on all counts. "

"Advocate expresses a truly universal truth for progressive movements: While active struggle requires significant sacrifice and even personal danger, it is in service of a greater, kinder future for all people, both intimate and unknown."

"As both a portrait of an exceptional character and something of a legal procedural, "Advocate" is a fascinating watch. "
Awards & Recognition
Winner
Best Documentary
Emmy Awards
Winner
Best Israeli Film
DocAviv Film Festival
Winner
GoE Bridging the Borders Award
Palm Springs Int'l. Film Festival
Winner
Jury Prize
Hong Kong Int'l. Film Festival
Winner
Golden Horn
Krakow Film Festival
Winner
Golden Alexander
Thessaloniki Documentary Film Festival
Winner
FIPRESCI Prize
Thessaloniki Documentary Film Festival
Nominated
Best Feature
IDA Documentary Awards
Nominated
Best Director
IDA Documentary Awards
Nominated
Grand Jury Prize
Sundance Film Festival
Nominated
Outstanding Producer of Documentary Motion Pictures
PGA Awards
Nominated
The Unforgettables
Cinema Eye Awards
Nominated
Politiken's Audience Award
CPH:DOX
Nominated
European Film Awards
Nominated
Best Feature
Israel Documentary Forum Awards
Nominated
Best Feature Doc
Asia Pacific Screen Awards
Official Selection
Best of Fests
IDFA
Official Selection
Human Rights Watch Film Festival
Official Selection
Winners' Circle
DOC NYC
Nominated
Documentary Feature
Social Impact Media Awards
You May Also Like...