In Theaters 04.14.2023 or Watch at Home 07.25.2023
Passion
Directed by
Ryusuke Hamaguchi
When Kaho (Aoba Kawai) and Tomoya (Ryuta Okamoto) announce their engagement at a celebratory dinner with friends, they are unprepared for the emotional turmoil that is unleashed once a prior infidelity comes to light. Later that evening, Tomoya is invited to the apartment of his former classmate, Takako (Fusako Urabe), leading to further revelations of passion and indiscretion.

The debut theatrical feature from one of today's preeminent auteurs, PASSION displays Ryusuke Hamaguchi's rich and nuanced insight into modern relationships while establishing the thematic foundations for his later films such as Happy Hour, Wheel of Fortune and Fantasy, and the Oscar-winning Drive My Car.
Director & Cast
Director:

Ryusuke Hamaguchi

Starring:

Aoba Kawai

Starring:

Fusako Urabe

Starring:

Nao Okabe

Starring:

Ryuta Okamoto

Starring:

Kiyohiko Shibukawa

Starring:

Yue
Where to Watch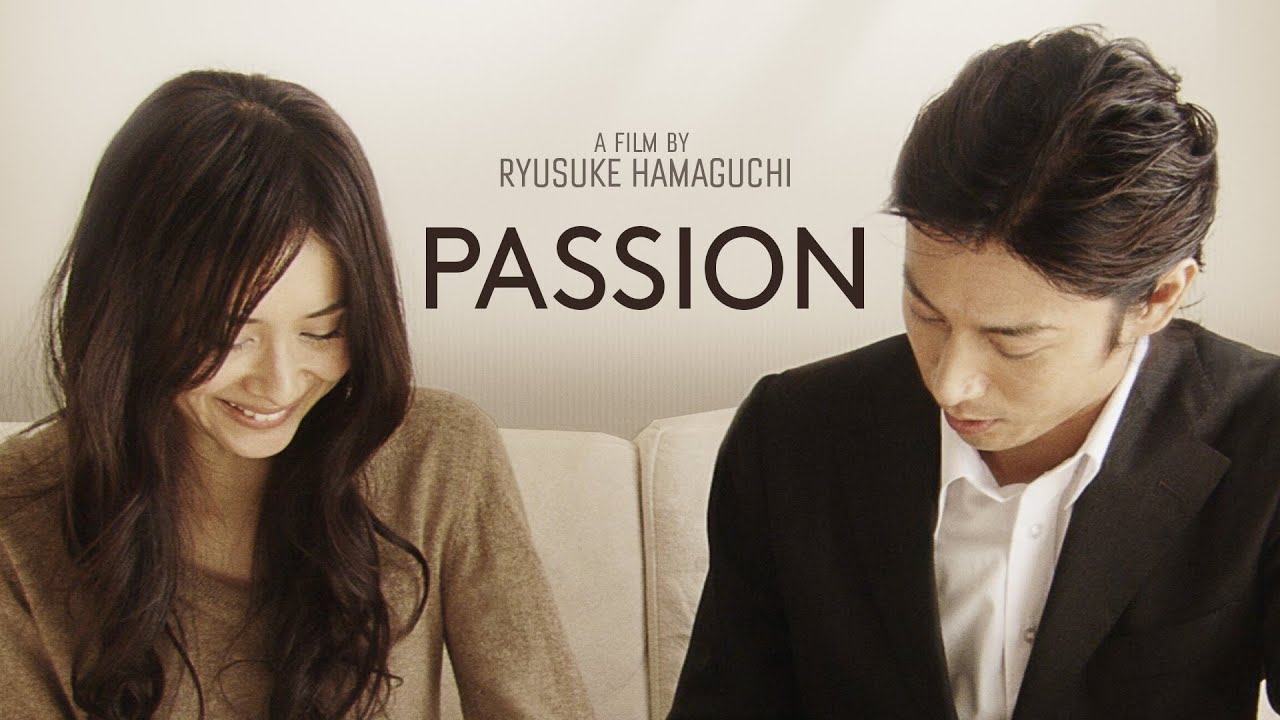 "Like certain influential early career films that preceded it — Barry Levinson's "Diner," Lawrence Kasdan's "The Big Chill" — "Passion" has a low-fi, hangout feel, flush with the youthful indie energy and forgivable pretensions of an artist who believes that filmmaking matters. Hamaguchi is still a student but already finding his voice."

"Hamaguchi's script offers florid arias of confrontation and self-revelation; in his striking repertoire of visual compositions, including flurries of urgent closeups and thrillingly panoramic long takes, the poised and assertive actors seem to fill not just the screen but the city itself with his prose."

"Passion already finds Hamaguchi to be a superb orchestrator of moods and tones"

""Filmed on celluloid with questionable lighting but a lovely music score, this is a relatively simple and prolonged story supported by dynamic dialogue. It breaks the barrier for film withstanding the test of time." "

"The modern cinema is defined by writer-directors whose movies reconsider the relationship between images and spoken language; the prolific young Japanese filmmaker Ryûsuke Hamaguchi...finds original responses to the challenge, as seen in his first feature, "Passion," from 2008."

"Ryusuke Hamaguchi's "Passion"... is a movie which not only highlights the director's gift of working with actors, but also his sense of place and time, resulting in a story which is both contemplative and captivating."

"Love triangles, the shifting fault lines of emotional landscapes, and the ramifications of common cruelty — in Ryusuke Hamaguchi's second feature, 2008's "Passion," the celebrated director grapples with the themes that would become a constant in his films to come."

"PASSION is a tribute to Ryûsuke Hamaguchi's talent and filmmaking vision […] a powerful early attempt that hints at his creative potential. Hamaguchi's understanding of human relationships, emotional vulnerability, and storytelling ability has solidified his status as a compelling and influential figure in contemporary cinema."

"Hamaguchi's first professional film (following a student remake of Solaris), Passion exhibits the poise and willingness to take risks which have distinguished his career, revealing their full potential in Oscar-winner Drive My Car and the astonishing Asako I & II. Whilst it's still a little rough around the edges and time has not been kind to the print, it's a real treat for fans and still a cut above most of the cinematic output of the period…. It's a stunning work for a filmmaker at the start of his career, and well worth revisiting now."
Official Selection
San Sebastián Film Festival
Official Selection
Karlovy Vary Int'l. Film Festival
Nominated
Grand Prize
Tokyo FILMeX