Memory House
Directed by
João Paulo Miranda Maria
In this audacious debut feature, João Paulo Miranda Maria conjures a surreal image of the racial and social rifts in modern day Brazil. Cristovam (played by Cinema Novo icon Antônio Pitanga), an Indigenous Black man from the rural North, moves to an industrialized Southern town populated by the descendants of Austrian ex-pats to work in a milk factory. Immediately confronted with their virulent racism, he becomes more and more estranged from the white world. Upon discovering an abandoned house filled with objects reminding him of his origins, Cristovam begins a spiritual and physical metamorphosis...

With dreamlike images steeped in traditional Brazilian folklore from Oscar-winning cinematographer Benjamin Echazarreta (A Fantastic Woman), Memory House is a "a study of what happens to an oppressed minority as decades of abuse chip away at his humanity" and "a timely commentary on integration and colonialism" (Variety).
In Theater Playdates
Sort By:
| Venue | City | State | Begins |
| --- | --- | --- | --- |
| Laemmle Glendale | Glendale | CA | September 3, 2021 |
| BAM | Brooklyn | NY | September 3, 2021 |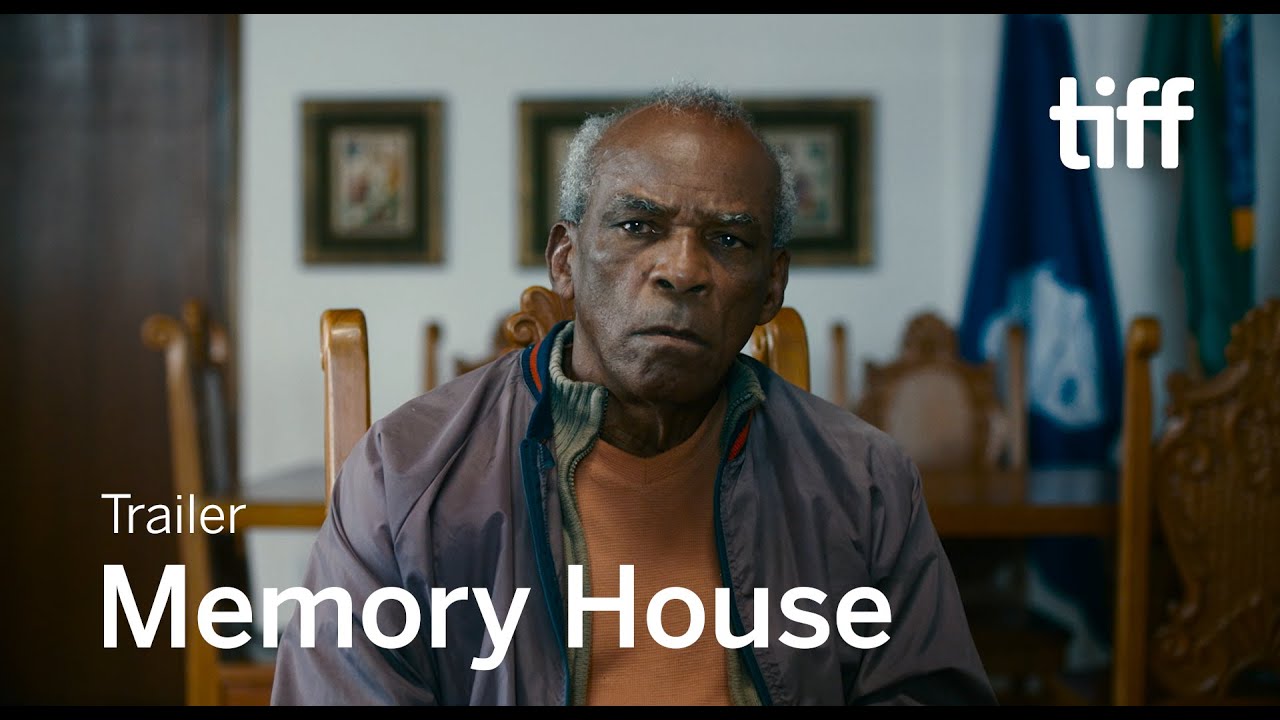 "This dream-like slow-burn drama comes off like a waking nightmare. Maria uses imagery from Brazilian folklore to deploy a haunting interrogation of colonialism's treacherous legacy. This uncompromising tale of one man's spiritual reawakening is one of the year's most ferocious social commentaries."

"One of the most original works in recent cinema. Memory House... is the definition of vigor in cinema. Through its direction and technical aspects, it establishes João Paulo Miranda Maria as one of the most exciting directors in recent years."

"João Paulo Miranda Maria's first full-length film melds past and present, realism and fantasy, to offer a mesmerising symbolic and political immersion into the Brazilian collective subconscious"

"With an exacting and unflinching look at colonialism in modern-day Brazil, João Paulo Miranda Maria's feature debut is a searing look at the way racism and prejudices are still held today."
Winner
Roger Ebert Award for New Director
Chicago Int'l. Film Festival
Winner
Best Cinematography
Stockholm Film Festival
Winner
FIPRESCI Award
Cinelatino Toulouse
Nominated
Gold Hugo
Chicago Int'l. FIlm Festival
Nominated
Bronze Horse
Stockholm Film Festival
Nominated
Best Feature Film
Torino Film Festival
Nominated
Best Fiction Film
São Paulo Int'l. Film Festival
Nominated
New Directors Award
San Sebastián Int'l. Film Festival
Nominated
Cinema Extraordinaire
Bergen Int'l. Film Festival
Nominated
People's Choice Award
Pingyao Int'l. Film Festival
Official Selection
Toronto Int'l. Film Festival
Official Selection
Cannes 2020