Watch at Home 04.16.2024
Mapantsula
Directed by
Oliver Schmitz
During demonstrations in apartheid-era South Africa, police arrest not only activists but also Panic, a "mapantsula" or petty gangster. While a cop tries to get him to make incriminating statements, we learn in flashbacks how Panic got caught up in the township riots. Panic is only interested in partying, alcohol, and his girlfriend Pat, and stays away from the protests against exorbitant rents. But then Pat, who loses her job as a house maid because of him, cuts Panic loose, and his landlady's son is taken away by the police...During the state of emergency imposed in South Africa in 1985, Mapantsula could only be made after a "bowdlerised" screenplay was submitted to the authorities. Grassroots opposition had reached a climax when the film was released and then promptly banned. Within a matter-of-fact crime story, it examines racial discrimination and day-to-day acts of resistance to the regime.

The film has undergone a full 4K restoration of picture and sound, scanned from the original 35MM negative. Restoration produced by WHAT THE HERO WANTS, Oliver Schmitz & Aaryan K. Trivedi. The 4K scan has been conducted by R3STORE STUDIOS. Color Grading, Scratch, Dust, Speckle removal and stabilization has been handled by PURPLE DOG POST. Sound has been digitized from the original magstripe and converted into WAV files. The original analog audio stems have been remixed and remastered resulting in bringing the sound into a modern theatrical environment (5.1) while preserving the film's original sonic vision.
Director & Cast
Director:

Oliver Schmitz

Starring:

Thomas Mogotlane

Starring:

Marcel van Heerden

Starring:

Thembi Mtshali-Jones

Starring:

Dolly Rathebe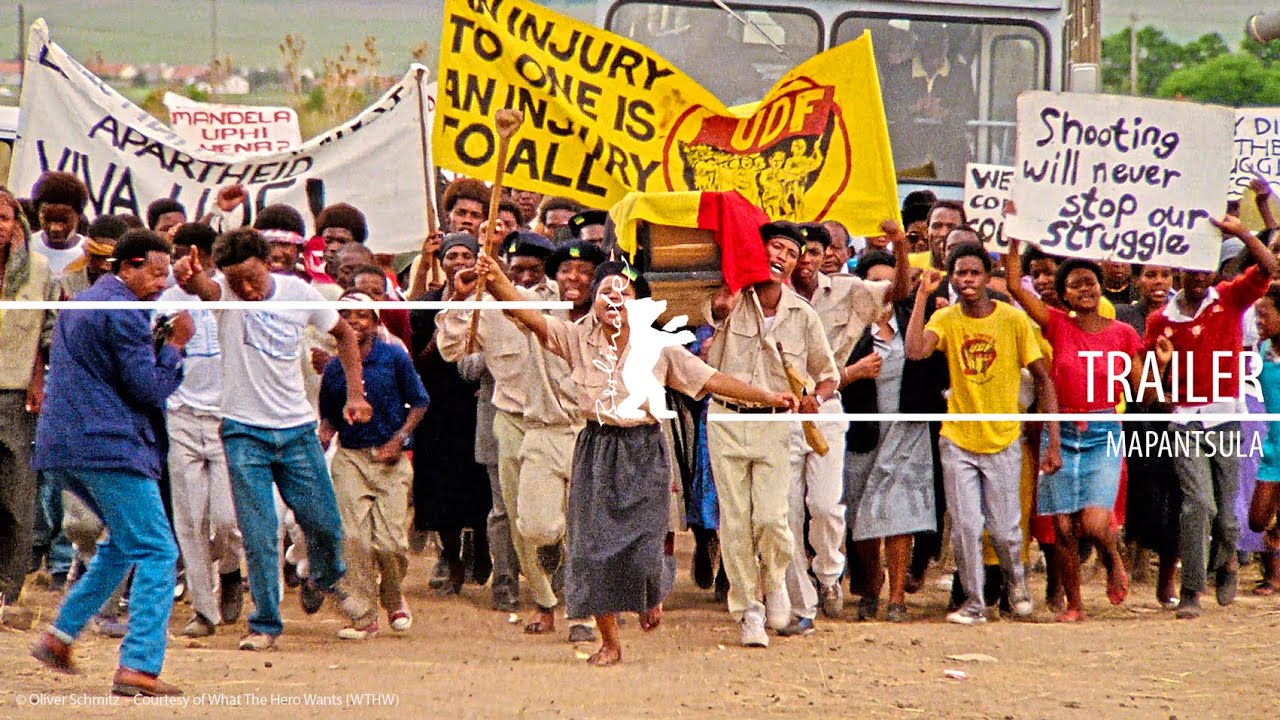 "A devastating attack on apartheid... A moral drama in disguise...Our conscience and sense of outrage are ripped open...."

"Banned in South Africa upon release, the film conveys a volatile sense of both time and place...."

"It gets far closer to the sights, sounds, smells and rhythms of Soweto life than an entire Attenborough of white liberal movies. Needless to say, it's banned from SA cinema screens."

"Mapantsula has been called "the first anti-apartheid feature film by, for and about black South Africans".... Mapantsula is so vibrant and vivid that you can practically smell the streets of Soweto."

"A Trojan Horse of a film – an attack on apartheid disguised as a gangster thriller – Mapantsula, with its political rallies and toyi-toying, highlighted the indignities and injustices Black South Africans were experiencing. And yet, it showed that all around, life still continued; there was vitality, even as the struggle for freedom drew on."

"In true renegade spirit, ''Mapantsula'' was made semicovertly (the script shown to censors was for an ordinary gangster film), and it feels more authentic and less contrived than other South African films.... The interaction between blacks and whites in street scenes, the day-to-day routine of life in a black neighborhood, and the galvanizing spirit of black South African music are all powerfully felt."
Official Selection
Cannes Film Festival
Official Selection
Toronto Int'l. Film Festival
Official Selection
New York Film Festival
Official Selection
San Sebastian Film Festival
Official Selection
New York African Film Festival
Official Selection
Berlinale Classics 2023