This true story of the infamous Bastøy Boys Home correctional facility in Norway, begins with the arrival of seventeen-year-old Erling, a rumored murderer. He immediately clashes with the island facility's governor (Stellan Skarsgård), who believes manual labor, rigid discipline, and harsh punishment are the only methods that can turn the boys into honorable members of society. Refusing to accept the constant abuse, Erling slowly rouses the rest of the boys out of their resigned existence, and encourages them to fight to lift up their spirits. When tragedy finally falls at the hand of the sadistic dorm master, Erling leads his comrades in a courageous and vicious rebellion that will bring them head to head with no less than the Norwegian Army.
In Theater Playdates
Sort By: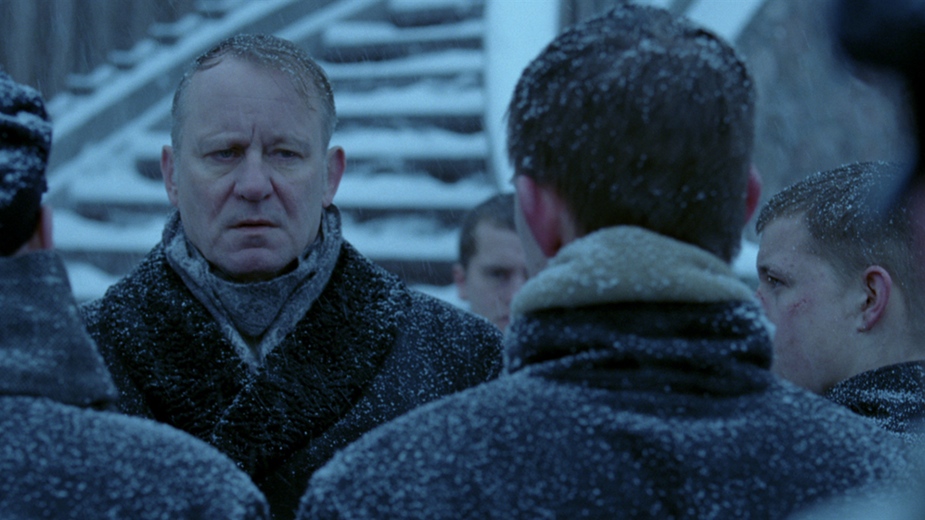 "Haunting! Skarsgård is excellent as always and moody atmospherics enhance the conventional structure."

"Excellent! Marius Holst gives the proceedings a fresh look, thanks to his sturdy acting, direction and cinematography."

"Conceptually ambitious...[KING OF DEVIL'S ISLAND] evokes a blood-chilling climate of eternal winter."
Winner
Best Feature Film
Nordic Film Days Lübeck
Winner
Audience Award
Nordic Film Days Lübeck
Winner
Best Film
Amanda Awards (Norwegian Oscars®)
Winner
Best Supporting Actor
Amanda Awards (Norwegian Oscars®)
Nominated
Best Actor
Amanda Awards (Norwegian Oscars®)
Nominated
Best Cinematography
Amanda Awards (Norwegian Oscars®)
Winner
Best Newcomer Performance
Edinburgh Int'l Film Festival
Official Selection
Seattle Int'l Film Festival
Official Selection
Rotterdam Int'l Film Festival
Official Selection
Göteborg Int'l Film Festival
Official Selection
Mostra De Valencia Film Festival
Official Selection
Atlantic Film Festival
Official Selection
Milwaukee Film Festival
Official Selection
Calgary Int'l Film Festival
Official Selection
Edmonton Int'l Film Festival
Official Selection
Chicago Int'l Film Festival
Official Selection
Tallgrass Film Festival
Official Selection
Flyway Film Festival
Official Selection
Denver Film Festival
Official Selection
Virginia Film Festival
Official Selection
Rehoboth Beach Film Festival
Official Selection
Cucalorus Film Festival
Official Selection
Three Rivers Film Festival
Official Selection
St. Louis Int'l Film Festival
Official Selection
Nordic Film Festival Milwaukee
Official Selection
Portland Int'l Film Festival
Official Selection
Indianapolis Int'l Film Festival
Official Selection
Crossroads Int'l Film Festival
Official Selection
Sedona Int'l Film Festival
Official Selection
AFI Silver Theater