Goldie
IN THEATERS AND ON DEMAND 02.21.2020
Goldie is a star – well, not quite yet, but at least in the eyes of her little sisters Sherrie and Supreme she is. The rest of the world is bound to take note soon too. Her big break surely awaits, she's just got to pick up that golden fur coat she's had her eye on first. And land a role as a dancer in a hip-hop video. And keep child welfare services from separating her from Sherrie and Supreme, after their mother is locked up. Holding onto those dreams isn't easy when fate has placed such daunting obstacles in her path. With Goldie, Dutch director Sam de Jong has delivered a real New York film: raw and glamorous, unflinchingly realistic and relentlessly optimistic, with a ton of heart and at least as much attitude.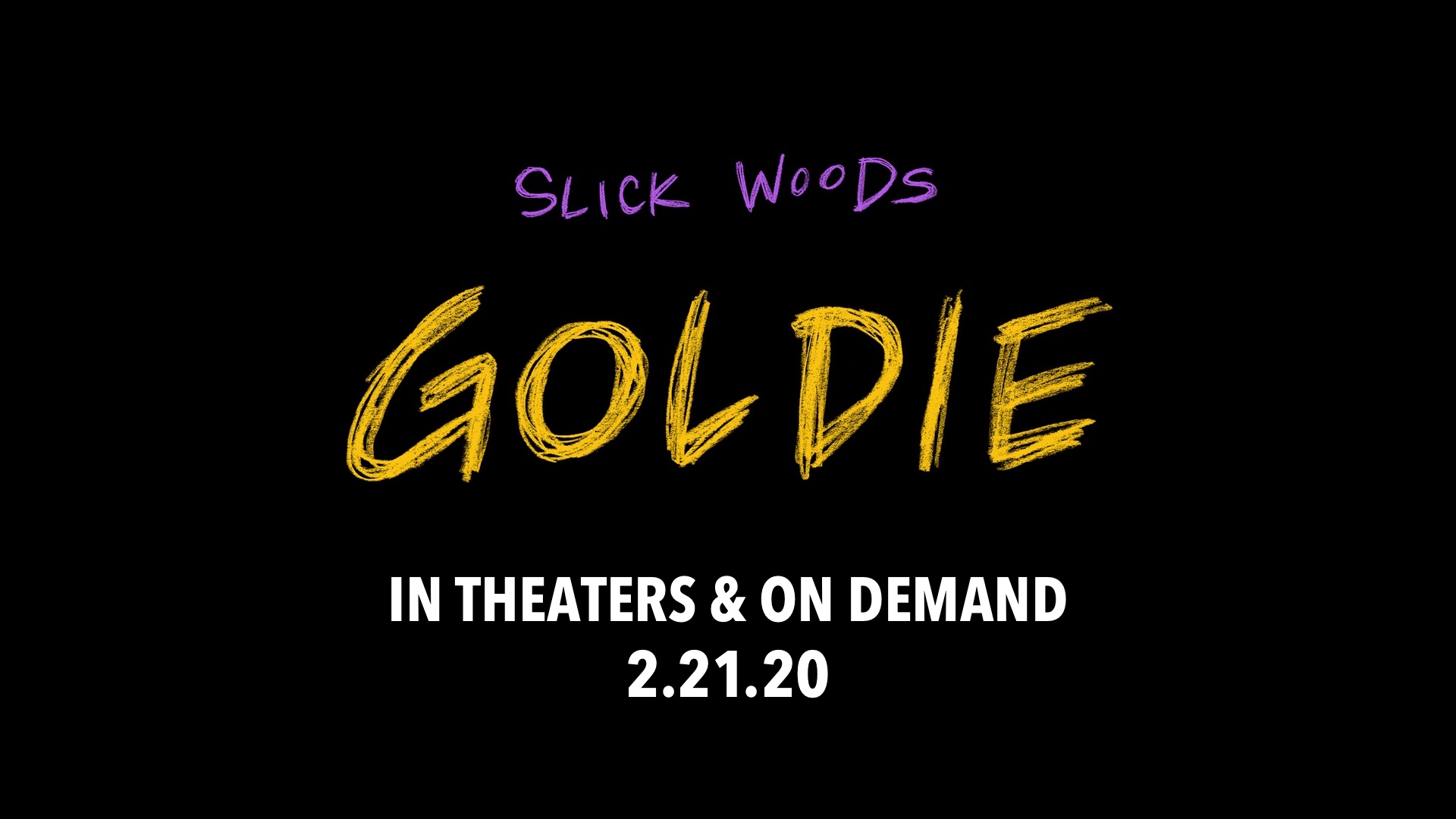 "Sam de Jong's 2015 debut Prince was an appealingly rough-hewn account of a Dutch-Moroccan youth experimenting with low-level crime while dreaming of a fairy-tale life beyond the Amsterdam housing projects. The director adopts another starry-eyed striver in Goldie, about an 18-year-old daughter of the Bronx who's already a celebrated hip-hop dance sensation in her own mind, even if she's just busting her moves at the local community center, with her kid sister working the smoke machine. That suspension between can-do spirit and come-down reality pumps blood into the irrepressible heart of this scrappy tale, along with the natural charisma of model Slick Woods, making a disarming feature debut in the title role."

"Goldie (played by fashion model Slick Woods in her first movie role) is a lot like the film that bears her name: full of attitude, bursting with scrappy New York style, and stuck under the thumb of a merciless system that won't let her shine like she knows she can. "

"De Jong brings a jolt of brash energy to a social realist scenario that could easily have attracted Ken Loach or the Dardenne brothers. A charismatic, eye-catching debut performance from Instagirl fashion world star Slick Woods adds considerably to the film's appeal."
Official Selection
Tribeca Film Festival
Nominated
Crystal Bear
Berlin Int'l. Film Festival
Sort By:
Venue

City

State

Begins

Ends

Cinema Detroit
Detroit
MI
February 21, 2020
February 27, 2020
Lumiere Music Hall
Beverly Hills
CA
February 21, 2020
February 27, 2020
Roxy Cinema Tribeca
New York
NY
February 21, 2020
February 27, 2020
SIE FilmCenter
Denver
CO
February 21, 2020
February 28, 2020
Gene Siskel Film Center
Chicago
IL
February 21, 2020
February 27, 2020
Cinema Salem
Salem
MA
February 21, 2020
February 28, 2020
Grand Illusion Cinema
Seattle
WA
February 21, 2020
February 27, 2020
Plaza Theater
Atlanta
GA
February 21, 2020
February 28, 2020
Grandberry Theater
Fort Worth
TX
February 21, 2020
February 27, 2020
Suns Cinema
Washington
DC
February 21, 2020
February 27, 2020