The Titfield Thunderbolt
Directed by
Charles Crichton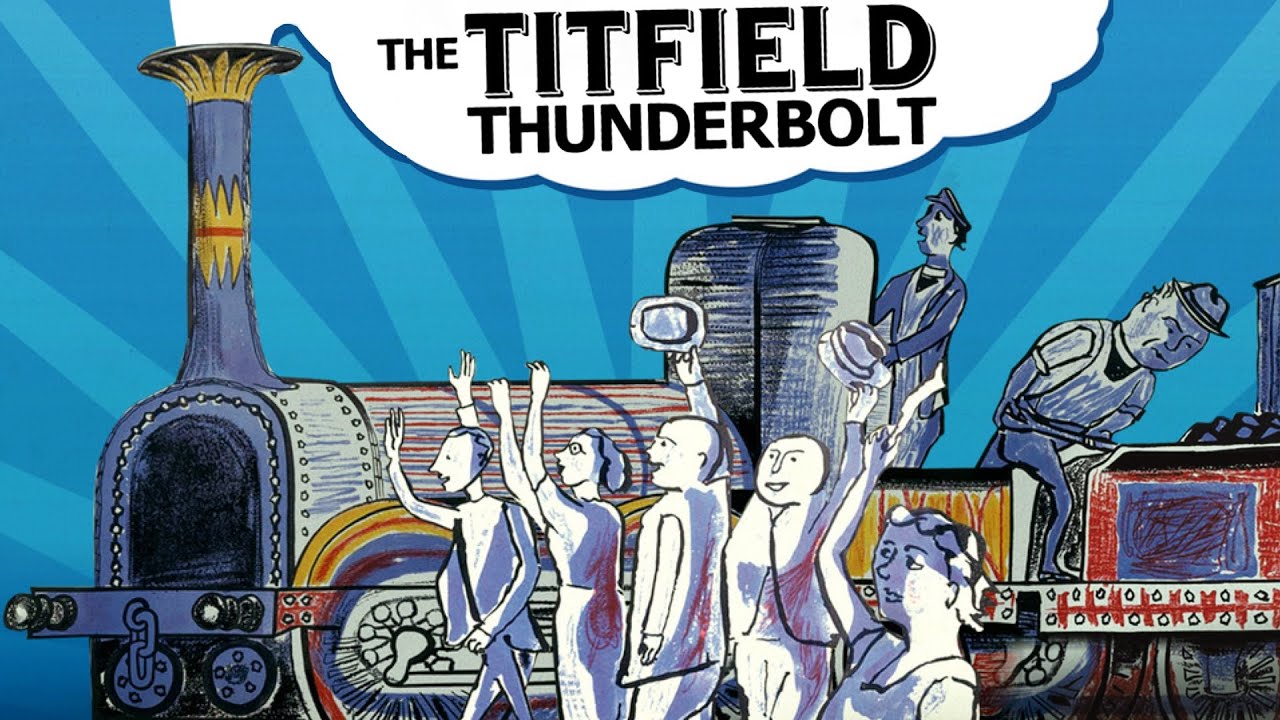 This endearing Ealing comedy, the first to be made in color, tells the story of the inhabitants of Titfield, who endeavor to prove that their single-track railway is the only form of transport for the village. The villains of the piece are two unsavory characters who have introduced a smart brand new single-decker bus to Titfield. Crump and Pearce, owners of the bus company, are determined to cease the running of the Titfield train, by fair means or foul. From the director of "The Lavender Hill Mob" and "A Fish Called Wanda."
DVD Features
Bonus features include Making The Titfield Thunderbolt featurette
Cinematographer Douglas Slocombe Home Movie Footage
The Lion Locomotive featurette
Locations featurette
Douglas Slocombe on Charles Crichton audio interview
The Titfield Thunderbolt original trailer
Stills gallery.
Discs: 1
"It's hard not to be swept up in The Titfield Thunderbolt's communal spirit, the earnestness of its characters, and its love of old-fashioned trains (one featured in the film dates back to 1838!). There's a real sweetness that evokes a simpler time in the community's willingness to "get out and push" as it were, to preserve a mode of transportation vanishing from the English countryside as this was being made, just as The Maggie paid tribute to life aboard the nearly-extinct "puffers." You'll likely be rooting on the determined leads much like Titfield's residents. Douglas Slocombe's lush photography of Ealing's first in Technicolor is mesmerizing all by itself, and adds enormously to the film's richly rural atmosphere.... The cast is peerless, and there are many uniquely Ealing-esque moments throughout...."

"Stanley Holloway gives a polished performance as the village soak. George Relph does a fine job as the vicar, Naunton Wayne's contribution as the town clerk is in typical vein while John Gregson does nicely as the earnest squire. A gem from Godfrey Tearle as the bishop and a powerful performance by Hugh Griffith are among the strong characterizations."

"Ealing's first colour film is an unabashed celebration of post-war optimism, community spirit, the glories of rural England, and the romance of the railways."

"In 1953 England's Ealing Studios, specialists in folksy feel-good comedies, released their first Technicolor film THE TITFIELD THUNDERBOLT (Film Movement Classics). And in keeping with that colorful milestone, it's one of their most cheerful, exhilarating comedies ever"

"The Blu-ray comes loaded with special features. Plus, you get home movie footage from legendary cinematographer Douglas Slocombe. It's pretty amazing."
You May Also Like...