The Gullspång Miracle
Directed by
Maria Fredriksson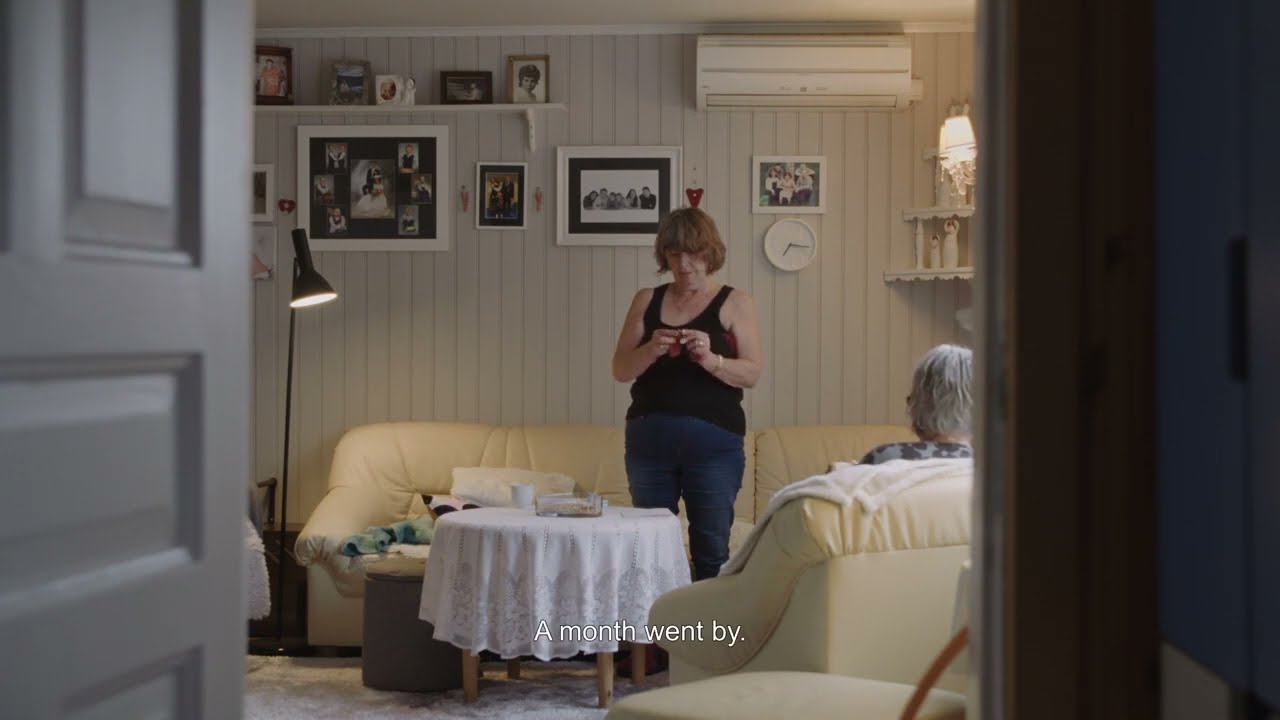 ---
To submit an order, request a preview screener, or ask a question contact Erin Farrell
A seemingly divine premonition leads Norwegian sisters Kari and May to buy an apartment in the small Swedish town of Gullspång. To their surprise, the seller looks surprisingly similar to their older sister Astrid, who committed suicide thirty years earlier. What's even more odd is that this doppelgänger used to go by "Lita," the same nickname as their deceased sister.

What begins as an eerie story of destiny, faith and improbable coincidence soon becomes a Pandora's Box of stranger-than-fiction revelations and awkwardly comical mishaps in this "riveting" and "one-of-a-kind" documentary that is "complete with Lynchian echoes of Twin Peaks" (The Hollywood Reporter).
Cast
Olaug Bakkevoll

Kari Klo

May-Elin Storsletten
"Riveting. Astounding and cleverly structured… Its canvas is one-of-a-kind, a vigorous mix that also encompasses a haunting unsolved crime, complete with Lynchian echoes of Twin Peaks."

"A strange film about strange people and even stranger events, The Gullspång Miracle is one of the twistiest documentaries this side of Three Identical Strangers...."

"A charming, moving, and thought-provoking film."

"[The film's] astonishing twists and turns transform what appears to be one sort of unbelievable fable into an altogether different eye-opener."

"[C]ompelling, involving, and illuminating...."

"Maria Fredriksson's debut feature tells an eerie story of family reunification that gradually develops into a stranger-than-fiction mystery-drama. [A] peculiar, gripping cinematic object that's hard to forget."

"[A] unique, thrilling, and darkly comical story of a family dealing with deception and loss."

"The Gullspång Miracle is surely one of the best documentaries of the year. "
Awards & Recognition
Winner
Best Editing - Documentary Feature
Tribeca Film Festival
Winner
Young Critics Award - Best Film
Biografilm Festival
Nominated
Best Documentary Feature
Tribeca Film Festival
Official Selection
Sheffield Doc/Fest