Playground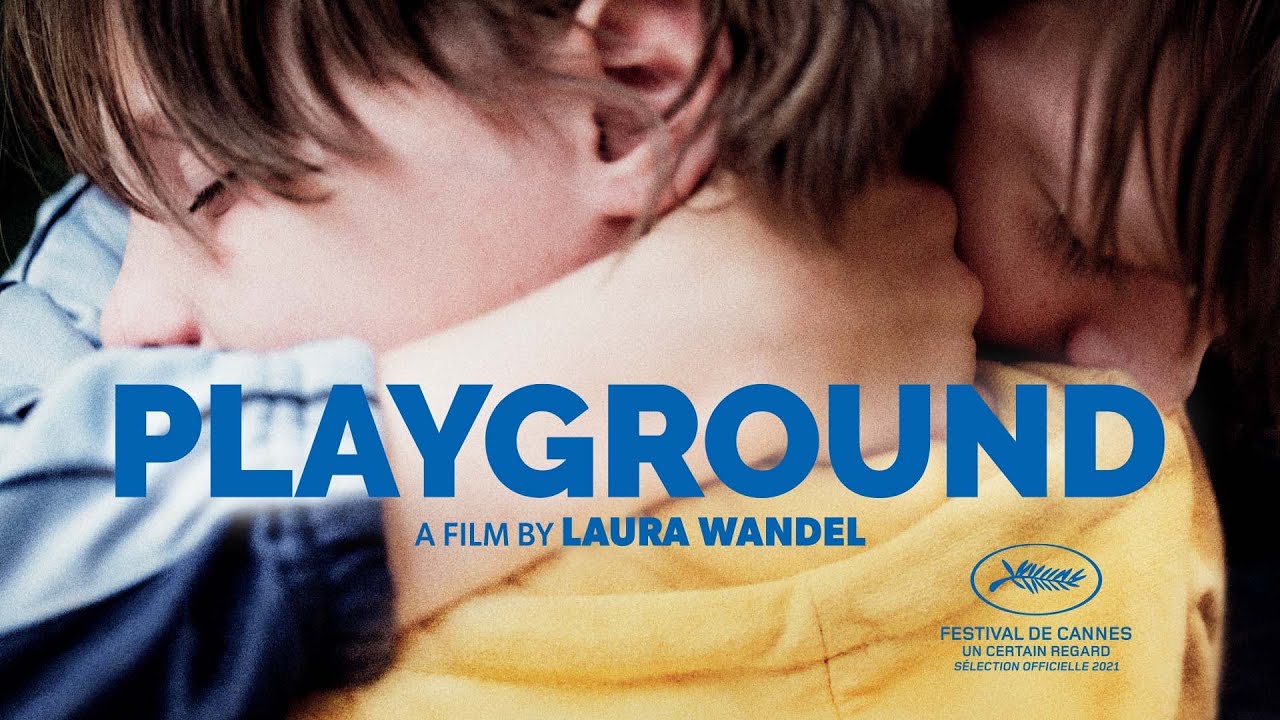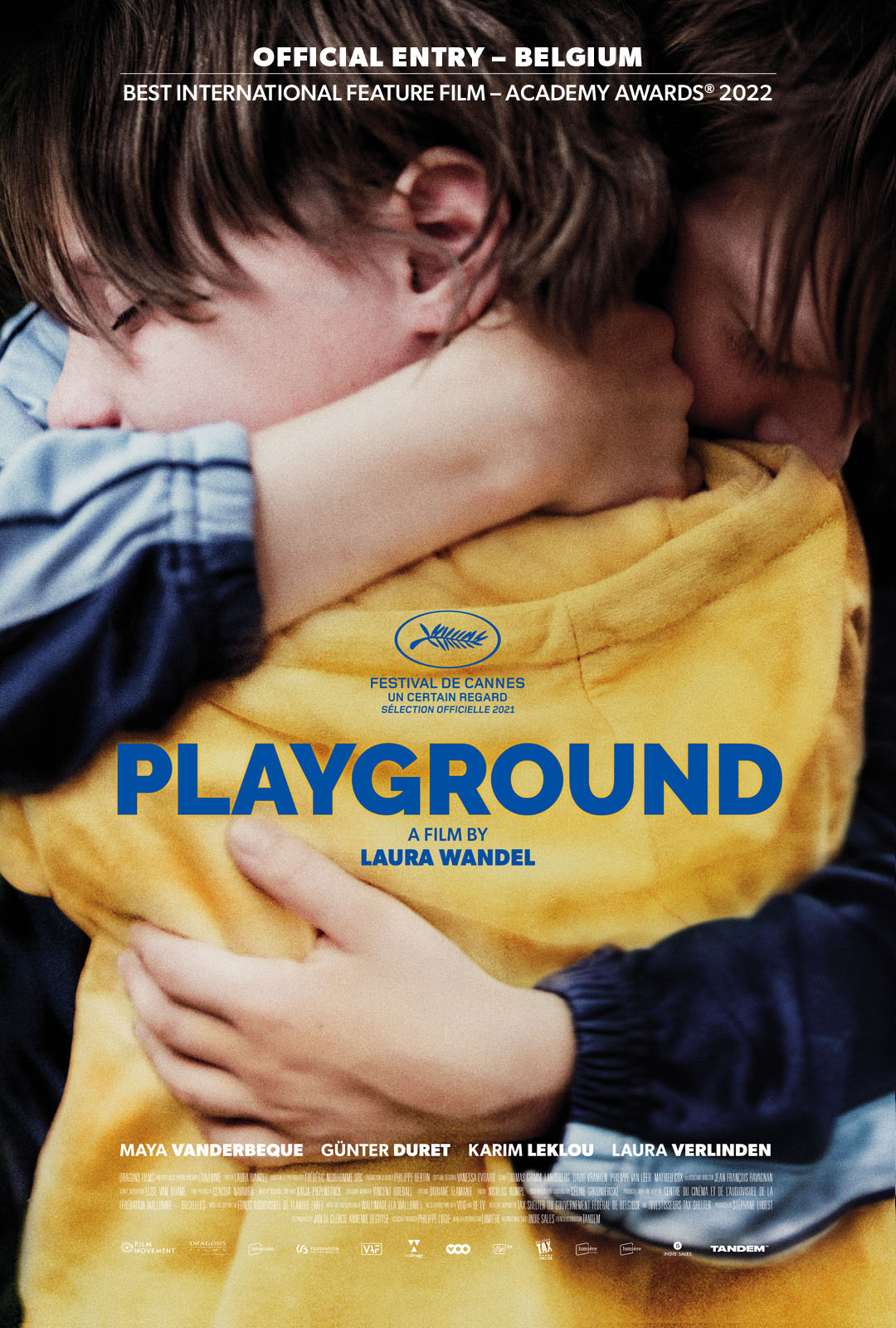 ---
To submit an order, request a preview screener, or ask a question contact Erin Farrell
In this debut feature by writer-director Laura Wandel, the everyday reality of grade school is seen from a child's-eye-view as an obstacle course of degradation and abuse. Following 7-year-old Nora and her big brother Abel, we see Nora struggling to fit in before finding her place on the schoolyard. One day, she notices Abel being bullied by other kids, and though she rushes to protect him by warning their father, Abel forces her to remain silent, while he endures more humiliation and harassment by his peers. Transposing the gritty realism of such filmmakers as Jacques Audiard and the Dardennes Brothers to the inner world of kids, Wandel crafts an empathetic and visceral portrait of the cruelty of children, and the failure of adults to protect them. Shortlisted for the Academy Award for Best International Film.
"A gut-punch of a film that is not so much a portrait of schoolyard bullying as it is a sensory immersion straight into the heart of children abusing other children physically and emotionally, Playground is a sit-up-and-take-notice blend of outstandingly natural performances enhanced by spot-on cinematic choices. Tough subject matter sensitively handled in this Cannes Un Certain Regard premiere distinguishes Belgian newcomer Laura Wandel as as a talent to watch."

"Director Laura Wandel's début feature Playground (Une Monde, 2021), is a deeply unsettling story that offers no resolution. A visceral observation of bullying shot at the eye level of a seven-year-old, the film reminds us that the dark underbelly of educational idealism is a traumatic experience."

"With her stunning debut film Playground, Belgian newcomer Laura Wandel unlocks our memories through film. Playground is truly stunning in both its visual power and auditory submergence. Every frame, unlocking the vault of the school memories we keep firmly shut in our subconscious mind. This, in turn, creates an immersive, at times unnerving, and compelling slice of cinema. "

"Maya Vanderbeque is an incredible young actress."

"Filmed from a child's perspective, Laura Wandel's first feature is a moving, subtle yet incisive tale which impresses for its intense depiction of bullying at school"

"The film's originality stems from its creative use of mix-and-match, taking a schoolyard tale and treating it with same hard-nosed intensity as Audiard's prison thriller and a here-and-now visual immediacy more common to a war film. "

"Playground is practically an exercise in the use of off-camera space, and a masterful and refreshingly consistent one at that."

"It's one of the year's boldest and best directorial debuts, in addition to being one of the most incisive films about how children experience bullying yet made."

"Playground is a poignant portrait of the dynamics of fitting in and finding one's place."

"A brilliant debut feature.... Playground's brilliance is in its simplicity and intimacy. As the tension mounts... Playground cements itself as one of the best films about early childhood I've seen."

"Wandel's movie is immersive and bruising, full of empathy for its young characters, and unrelenting in its depiction of the challenges they face."

"Wandel's film burrows right into the mind of its characters, leaving you gasping for air."

"Laura Wandel's refreshingly lean directorial debut captures the casual cruelty of youth free of sentimental embellishments, aided by a heartbreaking performance from young lead Maya Vanderbeque."

"Wandel's immersive, impressive debut is rigorous in its resolute focus on one little girl fighting a lonely, frightened battle for her future selfhood, in which what hangs in the balance is nothing less than the shape and measure of her developing soul. But out of focus, amid the background clamor, hover even larger, stranger and more fundamental questions, like how come school is the way it is, and why do we subject our children to it?"

"Belgian director Laura Wandel's jarring debut feature plunges headlong into the world of school-aged children and observes their dynamics with chilling precision. It generously studies its subjects — children, bullying, adults confronting the implications of the latter — and extracts haunting conclusions about the Darwinian nature of ostensibly idyllic settings."

"A gripping psychological drama... Vanderbeque's performance is transfixing."

"A remarkable examination of childhood, social belonging, and family ties—with implications outside of the school playground. Vanderbeque is never anything but absolutely convincing. Indeed, the film rests squarely on her shoulders. "
Awards & Recognition
Winner
FIPRESCI Prize: Un Certain Regard
Cannes Film Festival
Winner
Sutherland Award - First Feature
London Film Festival
Winner
Best Debut Film
Haifa Int'l. Film Festival
Winner
Best Actress
El Gouna Film Festival
Winner
Best Film
Guanajuato Int'l. Film Festival
Nominated
European Discovery - Prix FIPRESCI
European Film Awards
Nominated
Grand Prix
Ghent Int'l. Film Festival
Nominated
Best Youth Film
Tallinn Black Nights Film Festival
Nominated
Young Talent Award
Hamburg Film Festival
Official Selection
San Sebastián Film Festival
Official Selection
Palm Springs Int'l. Film Festival