Over The Limit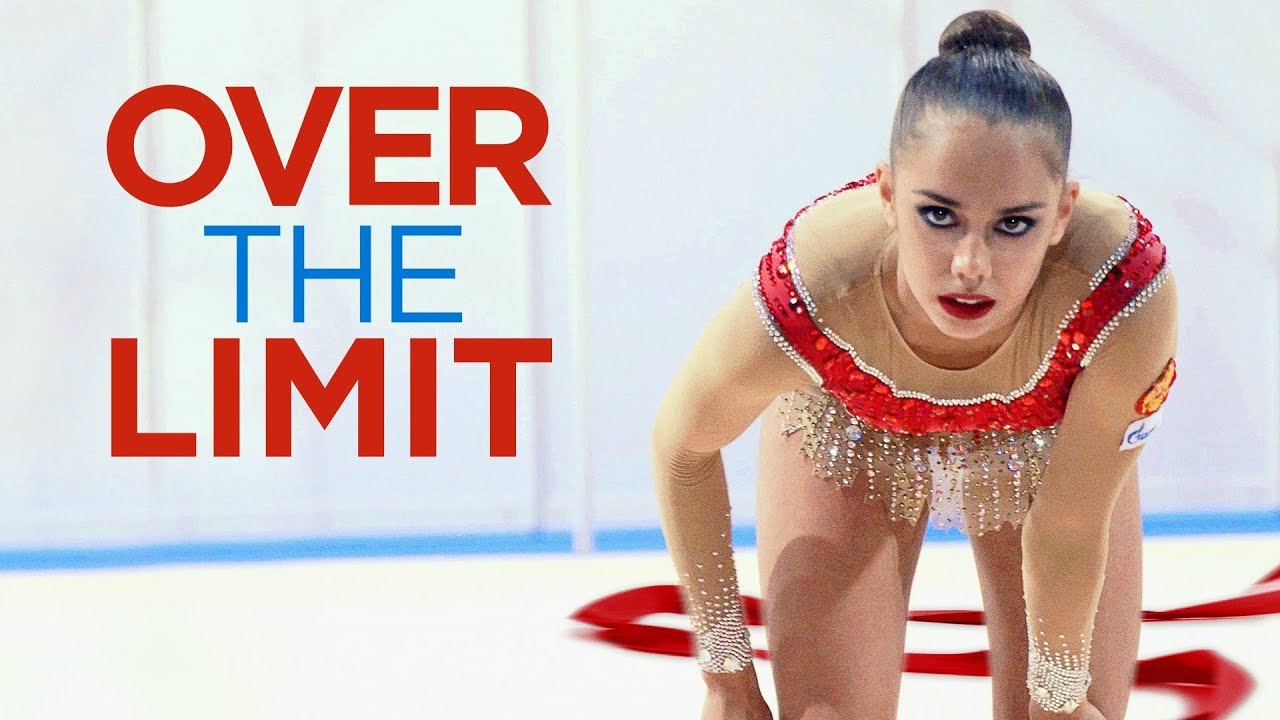 Superstar rhythmic gymnast Margarita Mamun has reached a crucial moment in her career. At the age of twenty, she is soon to retire but has one final goal: winning Olympic gold. As Margarita pushes her body to its breaking point, Irina Viner-Usmanova, her strict coach, assails her with caustic, withering critiques. Is Irina a merciless tyrant or the motivating guidance Margarita needs to fulfill her dreams? This nail-biting, behind-the-scenes documentary looks at the grueling Russian system for training athletes and the intense physical and mental labor put into a sport that thrives on its beautiful aesthetics.
"Captures Mamun's extraordinary talent and graceful movements as she dances with a hoop or long ribbon. But between those gymnastic treats, viewers witness the daily, vicious attacks that she absorbs from trainers... Recommended." - Video Librarian

"Highly Recommended" - EMRO
Cast
Margarita Mamun

Irina Viner

Yana Kudryavtseva
DVD Features
Short film, Iron Hands, directed by Johnson Cheng
Sound: 2.0 Stereo
Discs: 1
"With her first feature-length documentary Over the Limit, Polish writer-director Marta Prus does for rhythmic gymnastics what Damien Chazelle did for drumming in Whiplash."

"[A] darkly dazzling achievement. The tight, tense result surely ranks among the great modern sports docs."

"...thoroughly engaging, an intense and emotional look at one athlete's relationship to her sport."

"harrowing and thoroughly captivating"

"CRITIC'S PICK. Rather than shape an angry exposé, Prus, herself a former gymnast, recognizes and embraces the Cinderella-like appeal of Mamun's punishing journey. "

"Over the Limit is a film about passion and art. It is a film about what drives us, beyond logic and comfort. "

"Margarita Mamun's road to the Olympic gold medal is portrayed in a stunningly, exquisitely beautiful way that celebrates one of the most unlikely heroines of the sport. The film creates 74 minutes of gripping drama – it is probably only one slice of the truth (though honestly, who'd be interested in watching trainings where everything is smooth?), but it's one of the most important works portraying RG."

"**** (4 stars) [Marta Prus's] directorial hand is minimal and thus elegant. Mamun's daily nightmare seems more real than any Hollywood rendition could be."

"An intimate portrait of an athlete defying her own limits in order to conquer a respectful place among the finalists for the Olympics, documentarian Marta Prus's sophomore feature is a brilliant examination on human resistance and eagerness. Triumphant! "
Awards & Recognition
Winner
Best Feature
Krakow Film Festival
Winner
Best Director
Krakow Film Festival
Official Selection
IDFA Amsterdam
Official Selection
Moscow Int'l. Documentary Film Festival
Official Selection
Goteborg Film Festival
Official Selection
One World Prague
You May Also Like...