Munyurangabo
Directed by
Lee Isaac Chung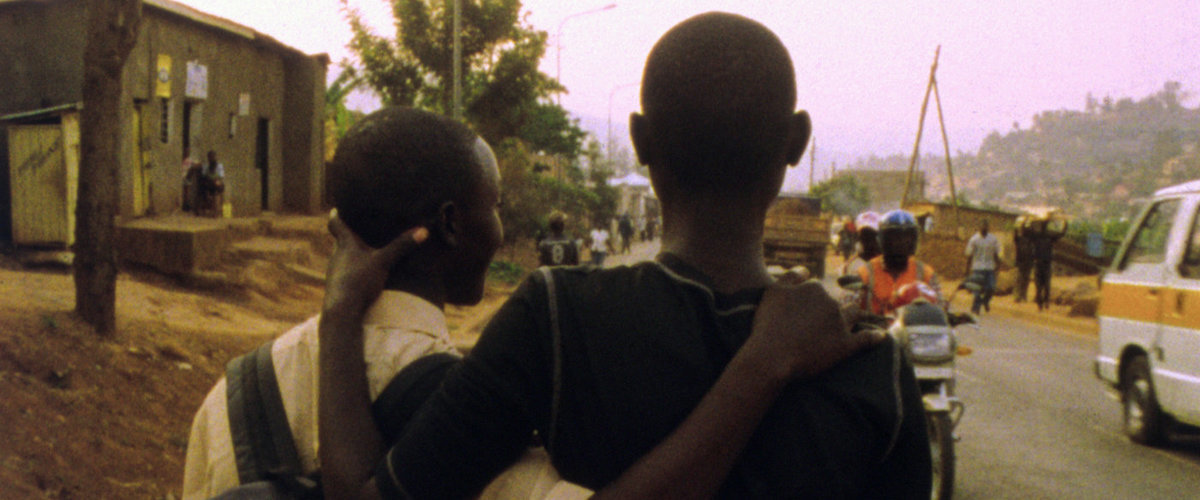 After stealing a machete from a market in Kigali, Munyurangabo and his friend, Sangwa, leave the city on a journey tied to their pasts. Munyurangabo wants justice for his parents who were killed in the genocide, and Sangwa wants to visit the home he deserted years ago. Though they plan to visit Sangwa's home for just a few hours, the boys stay for several days. From two separate tribes, their friendship is tested when Sangwa's wary parents disapprove of Munyurangabo, warning that "Hutus and Tutsis are supposed to be enemies." An intense & inspiring portrait of youth in Rwanda, MUNYURANGABO features Poet Laureate Edouard Uwayo delivering a moving poem about his healing country.
"Recommended" - Video Librarian
"Not to be missed for its moving portrait of friendship tested and fractured. Highly Recommended." - Sound View
Cast
Jeff Rutagengwa

Eric Ndorunkundiye
DVD Features
Director Commentary by Lee Isaac Chung
Behind-The-Scenes clip
Sound: 2.0 Stereo
Discs: 1
"One of those miracles that can illuminate the cinema...it is in every frame a beautiful and powerful film -- a masterpiece!"

"It's an authentically beautiful film."

"Munyurangabo uses the fine-grained techniques of cinematic neorealism to illuminate the psychological and emotional landscape of a still-traumatized place."

"It's raw and rough, but beautifully photographed and classically constructed, with an undercurrent of awful tension and a lyrical sensibility."

"Free of any mannerism or displays of bravura, the filmmaking is strongly informed with a sense of poetry, cinematic sophistication and a desire to allow scenes to play out fully, but no longer than they must."

"[A]n achingly authentic film, as stirring as it is relevant."

"A searing and unforgettable portrait of a nation in transition as seen through the eyes of those whose lives were irreparably changed."
Awards & Recognition
Winner
Grand Jury Prize
AFI Film Festival
Winner
Best First Film
Mexico City Int'l Comtemporary Film Festival
Winner
Best Narrative Feature
Sarasota Film Festival
Official Selection
Cannes Film Festival (Un Certain Regard)
Official Selection
Berlin Int'l Film Festival
Official Selection
Toronto Int'l Film Festival
Official Selection
Pusan Int'l Film Festival
Official Selection
Int'l Film Festival of Rotterdam
Official Selection
Sao Paulo Int'l Film Festival
Official Selection
BFI London Film Festival
You May Also Like...