The fates of an unlucky pig farmer, a feisty home-owner defending her property, a lovestruck busboy, a disenchanted rich girl, and an American expat pursuing the Chinese Dream converge and collide as thousands of dead pigs are found floating down the Huangpu River, towards a modernizing Shanghai in Cathy Yan's (BIRDS OF PREY) debut feature.
Director & Cast
Director:

Cathy Yan

Starring:

Zazie Beetz

Starring:

Mason Lee

Starring:

Meng Li

Starring:

Vivian Wu

Starring:

David Rysdahl

Starring:

Archibald C. McColl IV
Where to Watch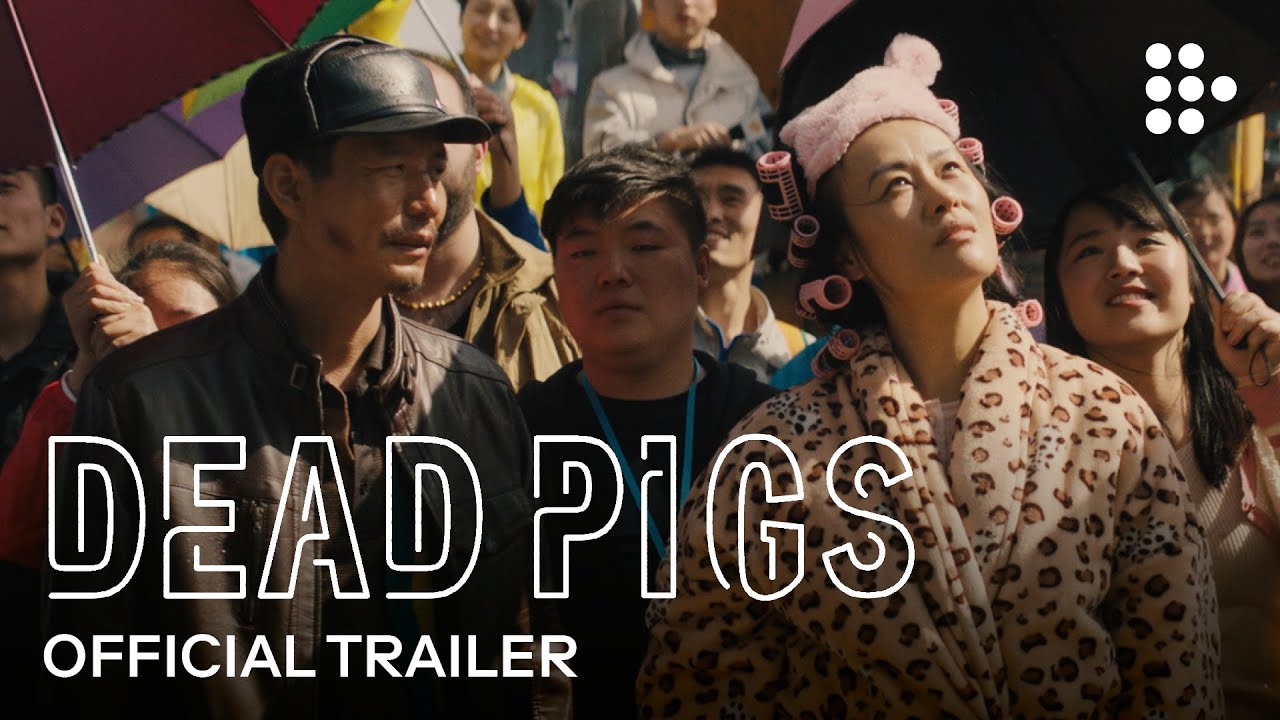 "Equally darkly funny, strange and enthralling, Dead Pigs announces Cathy Yan as a director worthy of our attention."

"Thoroughly enjoyable, "Dead Pigs" arises as the origin chapter of a great storyteller and an opportune mosaic of people in a rapidly transforming superpower."

"A bold social satire that never loses its sense of fun, Dead Pigs finally lets us confirm what Birds Of Prey already suggested: Cathy Yan has a sharp eye and a fearless voice - we're lucky to have her."

"Cathy Yan's delightful, spiky, comic debut...an antidote to China's weightier arthouse output, settling the stomach after too much stolid social realism, effervescent as an alka-seltzer."

"Cathy Yan's first feature is a dark, quirky comedy that peels back the layers of contemporary Mainland mores and reveals a group of people almost completely deracinated by their quest to get ahead in a society buffeted by rapidly shifting cultural expectations. Genially offbeat and broadly relatable...."

"Demonstrating a light touch — underscored by a whimsy-leaning score and overtly comic moments, but never delving into flimsiness or farce — Yan handles her chosen topic, and the tapestry of tales it's woven through, with care. "

"Dead Pigs is a stylish and irreverent social satire about greed, progress and the loss of values in Asia's behemoth."

"It's a film that keeps on peeling back layers and which ultimately feels rather touching in its unstereotypical view of humanity. Here, no-one is what they initially seem and there is hope for them all."

"Dead Pigs is Cathy Yan's first feature, but its remarkable acuity marks the debut of a formidable filmmaker. Evoking the warm, chaotic spirit of early Zhang Yimou works like The Story of Qiu Ju, Yan's film follows the intertwined stories of four Shanghai natives and one Western expat as dead pigs suddenly appear floating on the Yangtze River. "

"A unique and idiosyncratic work which served to put an exciting filmmaker firmly on the map."

"A work of ebullient satire and quietly stirring humanism, as well as a trenchant study of China's frenetic modernization as a horror show in progress, one that's every bit the equal of America's own late-capitalist nightmare."

"Dead Pigs's intermingling of grit and polish is hugely satisfying: a potent combination of pearls and swine."

"Dead Pigs is a charming, quirky, and unique directorial debut from Cathy Yan and is another sign of her promising future in cinema."
Winner
Special Jury Prize - Ensemble Acting
Sundance Film Festival
Winner
New Directors Competition
Seattle Int'l. Film Festival
Winner
Archie Award
Philadelphia Film Festival
Winner
Ricky Jay Magic of Cinema Award
Palm Springs Int'l. Film Festival
Winner
Grand Jury Prize
Dallas Int'l. Film Festival
Nominated
Sutherland Award
London Film Festival
Nominated
Audience Award New Auteurs
AFI Fest
Nominated
First Feature Award
Miami Film Festival
Nominated
Best Narrative Feature
Atlanta Film Festival
Nominated
Int'l. Debut Award
Göteborg Film Festival
Nominated
Golden Eye
Zurich Film Festival